Some days you just need to chill.
"Couch lock" refers to that strong but blissful feeling that some strains provide, making it almost impossible to want to get up from the couch!
Both Indicas and hybrids and known to produce this effect, however, some strains are definitely more well-known than others for their couch-locking abilities.
Couch lock strains are also highly prized by medicinal users for augmenting the pain-relieving and highly-relaxing effects of Cannabis.
In this article, we'll take a look at the 10 best couch lock strains for heavy relaxation!
Looking to buy seeds?: Check out my in-depth guide on the best seed banks to order from. My favorites are ILGM, Seedsman, and MSNL.
MK Ultra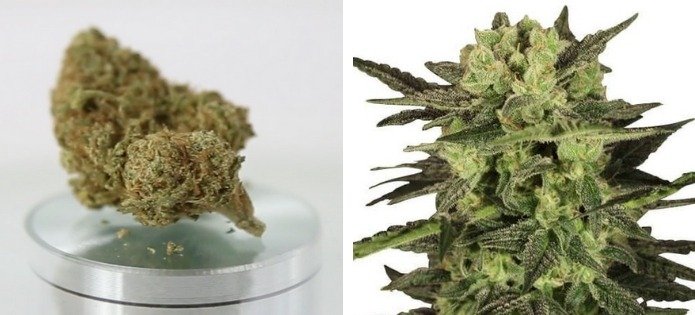 Flowering Time: 56 – 63 days
Plant height: 90-150cm
Yield: Up to 400g/m2
Blend: Hybrid (50% Indica/50% Sativa)
Type: Auto-Flowering
Difficulty Level: Easy
High: Relaxing, Euphoric, Sleep-Inducing, Mood-Boosting
Taste: Earthy, Pungent & Woody, Sweet
Named after a covert CIA operation, MK Ultra truly earns the name due to infamously potent and fast-acting effects.
MK Ultra's couch lock is described as almost 'trance-like', but unlike the CIA this strain is more like a warm blanket than undergoing hypnosis!
The Sativa balance gently uplifts the mind, making this the perfect choice for relaxing on the couch when it isn't quite bedtime yet.
Not only does MK Ultra provide an award-winning couch lock high, but its Sativa balance adds a mental relaxation factor for a holistic experience.
With a balanced high and legendary couch-lock effects, few strains will make you sink lower in the cushions than MK Ultra!
This strain deserves its place at the top of our best couch lock strains list.
Hash Plant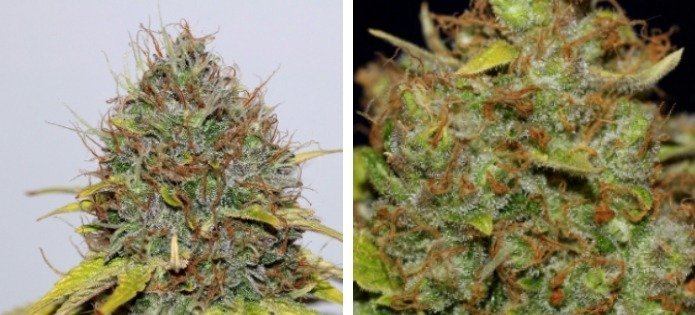 Flowering Time: 43-49 days
Plant height: 90-120cm
Yield: Up to 450g/m2
Blend: Hybrid (90% Indica/10% Sativa)
Type: Photoperiodic
Difficulty Level: Easy to Moderate
High: Calming, Pain-Relieving, Sedative, Physical
Taste: Hash-Like, Musky, Sweet
As the name suggests, Hash Plant is an Indica-dominant strain that provides a full-body stoned high similar to smoking hashish.
It can contain up to 20% THC, with buds so sticky and dense that they almost feel like a block of hash resin!
With a couch-locking high that seems to seep into your entire body, Hash Plant is a favorite for days that don't involve to-do lists or appointments.
It's also a powerful stress and pain reliever, further cementing its place on our list as one of the top couch locking strains!
A must-have on any best couch lock strains list!
OG Kush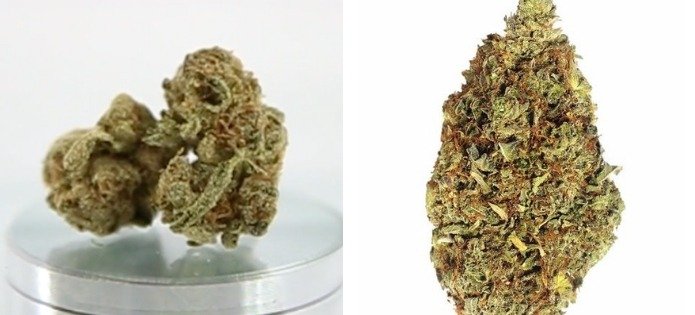 Flowering Time: 56-63 days
Plant height: 50-90cm
Yield: Up to 500g/m2
Blend: Hybrid (75% Indica/25% Sativa)
Type: Photoperiodic
Difficulty Level: Moderate
High: Relaxing, Euphoric, Stress-Relieving
Taste: Piney, Herbal, Citrus, Spicey
Next up on our 'best couch lock strains' list is OG Kush.
With powerful calming effects that aren't lacking in euphoria, OG Kush is an Indica-heavy hybrid that enjoys a near-constant demand.
A favorite of recreational and medicinal patients alike, OG Kush delivers a mixture of happiness and relaxation that entices – rather than forces – you to stay put on the couch.
Not to be underestimated, even seasoned smokers will be impressed by a THC level of 19%!
This hybrid is quickly becoming a Hall-of-Fame strain, and regular users will know why.
The flavor is distinctive but extremely pleasant, and the smile-inducing Sativa genetics round the strain off very nicely.
If you haven't already it's definitely time to experience the euphoric, couch-locking power of OG Kush.
A delightful couch lock weed
Crystal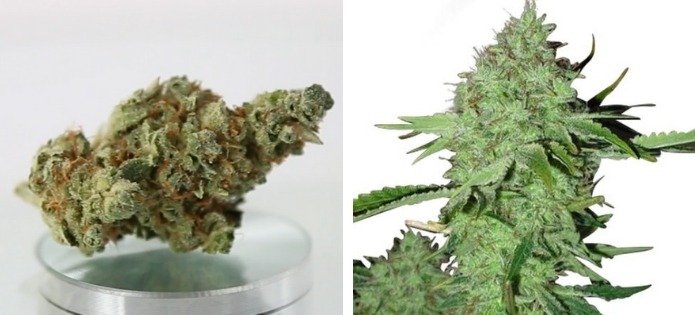 Flowering Time: 56-70 days
Plant height: Up to 90cm
Yield: Up to 600g/m2
Blend: Hybrid (60% Indica/40% Sativa)
Type: Photoperiodic
Difficulty Level: Easy
High: Euphoric, Relaxing, Body High, Cerebral
Taste: Earthy, Sweet
This is a strain that definitely deserves a place on our best couch lock strains list.
If you don't want to get up from your couch any time soon, there are few strains that can make that happen more effectively than Crystal.
A cross between Northern Lights and White Widow, the first thing you need to know about is that it has been measured as having up to 25% THC!
Revered for relaxing and stress-relieving effects, Crystal's high THC levels can be overwhelming for new users so use caution at first.
That said, the cerebral and mind-boosting Sativa effects of this strain make it a favorite for day-time relaxation, as it won't send you to sleep.
There's no other word for it – this strain is intense; ranking among the strongest strains in the world, Crystal is absolutely sure to keep you glued to your seat.
White Rhino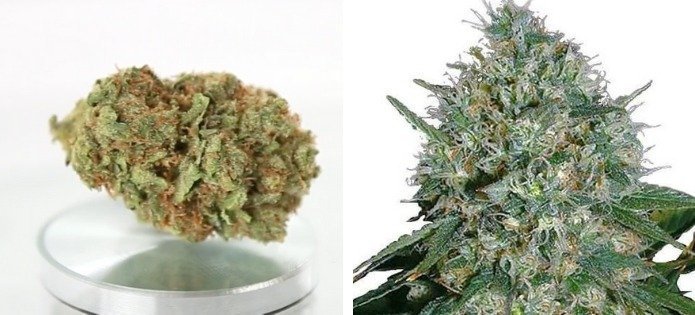 Flowering Time: 63-70 days
Plant height: 80-150cm
Yield: Up to 700g/m2
Blend: Hybrid (70% Indica/30% Sativa)
Type: Photoperiodic & Auto-flowering
Difficulty Level: Moderate
High: Mood-Boosting, Relaxing
Taste: Earthy, Woody, Sweet
Named due to its resemblance to a rhino at maturity, White Rhino may take a few minutes to kick in but once it does your mind will lift immediately and your body will tingle!
At a THC level of 20% White Rhino charges with a lot of force, however, the less prominent Sativa genetics mean that it doesn't have an overwhelming head high and can be used to relax and de-stress.
The Indica dominance is really noticeable with White Rhino, and many people include this strain in their regulation rotation to wind down and relax.
Although some report that the couch-lock feeling often gives way to tiredness, that's not necessarily a bad thing!
White Rhino is the perfect couch-lock strain for winding down at the end of the day.
White Strawberries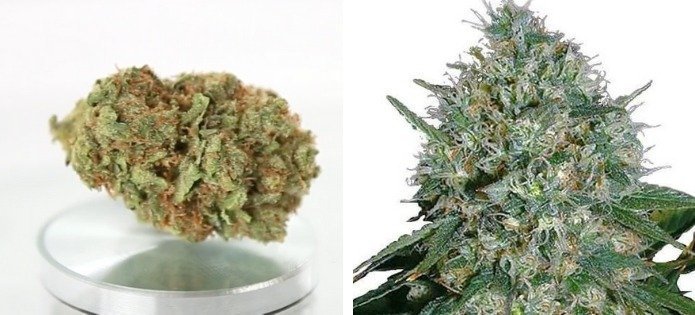 Flowering Time: 50-60 days
Plant height: 90-120cm
Yield: Up to 550g/m2
Blend: Indica & Sativa-Dominant Hybrids Exist
Type: Photoperiod
Difficulty Level: Easy
High: From Relaxing to Motivating Depending on Pheno
Taste: Strawberry, Earthy, Diesel
A strain with three separate genetic lineages, White Strawberries comes in two different phenos each with different effects.
The Indica-dominant variety is famous for its couch-locking effects and comes with a 'floating on the cushions' feeling that put it on many peoples' favorites list.
The delicious strawberry flavor and high THC content (20%) have put White Strawberries into regular rotation at many dispensaries.
It's important to check which pheno you have though, as the Sativa-dominant variety is known to be quite motivating and energetic.
It has a physical body high that starts in the neck and works its way outwards, helping you sink further and further into those cushions!
Afghan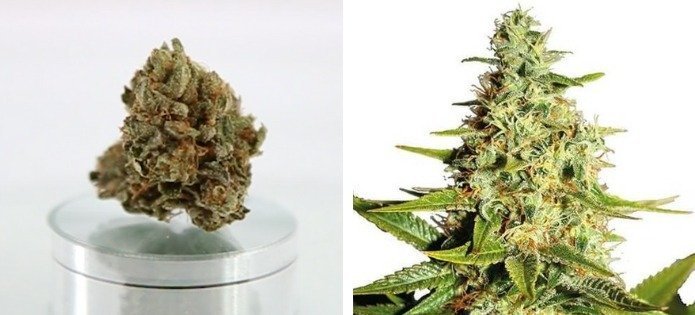 Flowering Time: 56-70 days
Plant height: 60-150cm
Yield: Up to 600g/m2
Blend: Indica (100%)
Type: Photoperiod & Auto-flowering
Difficulty Level: Easy
High: Happy, Relaxed, Euphoric, Sleepy
Taste: Herbal, Earthy, Spicy, Sweet
With roots that can be traced to traditional hash production in the Middle East, Afghan is a resin-heavy strain that exemplifies the effects of Indica over Sativa.
A smooth building high, it soon builds into a powerful wave of relaxation that will bust even the most stubborn anxiety and stress.
Smokers of Afghan often find their minds drifting off, as the comfort of the Indica body high works its magic behind the scenes.
It also has a higher-than-average CBD content, further compounding its relaxing effects.
Afghan rests on centuries of genetic care and selection; there is no strain that has proven its couch locking abilities over a longer period of time than this!
Gorilla Glue #4 S1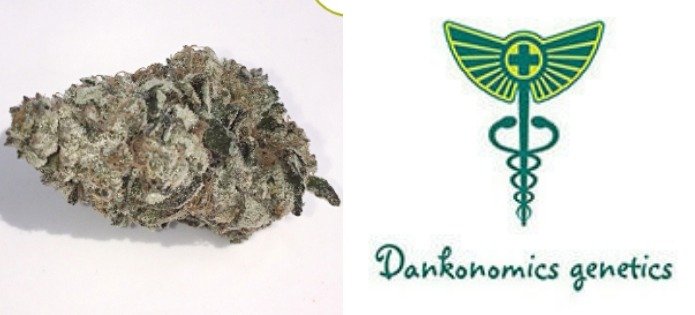 Flowering Time: 56-63 Days
Plant height: 150-200cm
Yield: Up to 400g/m2
Blend: Hybrid (60% Indica/40% Sativa)
Type: Photoperiodic
Difficulty Level: Easy
High: Strongly Relaxing, Physical, Cerebral
Taste: Fruity, Sweet, Chocolate, Pine
Gorilla Glue #4 S1 is the reversed, self-pollinating variety of the well-known GG#4 strain.
Known for being a potent couch-lock strain it can measure anywhere from 15 – 20% THC, and even has various phenotypes that can be even more couch lock-inducing!
Not to be outdone, the Sativa balance of this strain provides a cerebral and heady high that still isn't enough to overpower the couch locking Indica effects.
A long-lasting high, GG#4 S1 will melt both body and mind until you feel as though you and the couch are one…
Rocklock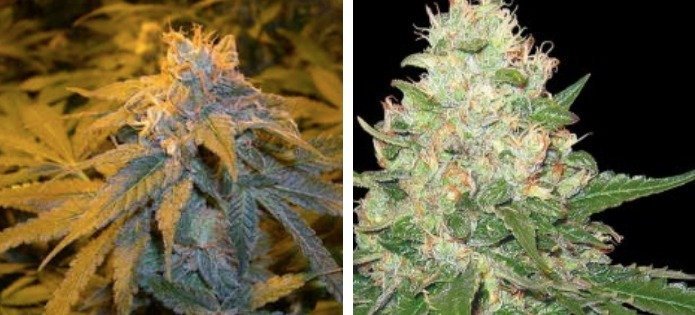 Flowering Time: 55-65 days
Plant height: 60-150cm
Yield: Up to 600g/m2
Blend: Hybrid (80% Indica/20% Sativa)
Type: Photoperiod
Difficulty Level: Very Easy
High: Relaxing, Sedating, Body High
Taste: Sweet, Earthy, Woody, Sometimes Fruity
This strain was literally born to be featured on this best couch lock strains list.
Like a high-quality speaker pumping out bass, Rocklock pulses relaxing waves throughout the body and mind.
Rocklock delivers a stoning, all-body high that will keep you parked on the couch without lulling you to sleep too easily.
If you're tense, stressed, or just in need of a few waking hours completely zoned out then Rocklock is a great strain to try.
It has everything a couch-locking Indica should have, without sending you off to sleep before you can enjoy the full effect.
Black Widow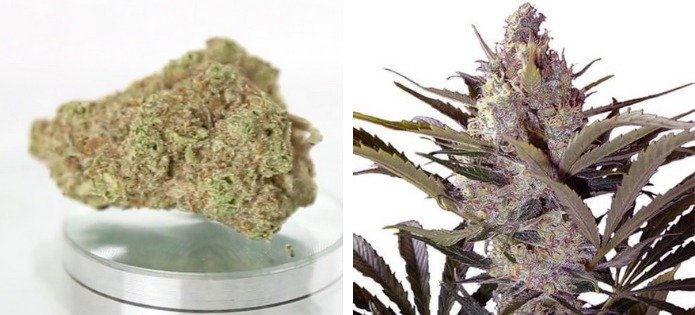 Flowering Time: 63-70 days
Plant height: 80-100cm
Yield: Up to 450g/m2
Blend: Hybrid (65% Indica/35% Sativa)
Type: Auto-flowering
Difficulty Level: Very Easy
High: Energetic & Euphoric, Followed by strong Couch Lock
Taste: Sweet, Fruity, Nutty
Last but by certainly no means least, Black Widow is a strain with venom in her veins!
With a measured THC level of up to 28%, Black Widow ranks among the strongest strains of all time.
The perfect couch lock weed!
Interestingly, it is considered by many to be the true White Widow, as they were both bred by the same legendary breeder to achieve the same effects.
Due to almost unparalleled potency, Black Widow will lock you to the couch from sheer force!
Please note that Black Widow may not be suitable for novice smokers, as there have been reports of it inducing anxiety due to its surprising potency.
Consuming appropriate amounts, it provides intense mental euphoria that is quickly followed by a strong but relaxing couch-lock.
Common Couch Lock Questions
What Is Couch Lock?
Couch lock is best described as a heavy full-body feeling of sedation caused by the consumption of cannabis, which leaves you feeling like you're literally locked to the couch.
What Causes Couch Lock?
There's not a lot of definitive research on this, but the general consensus is that India strains of cannabis produce certain terpenes that have sedating properties. However, it's generally accepted that the peak of a cannabis high will last between 1-3 hours.
How Long Does Couch Lock Last?
This is very hard to answer because it depends on a lot of variables such as the strain type, your height, weight, and what food you consumed before and after.
How Do You Fight A Couch Lock?
To mitigate the effects of a couch lock, you need to provide your body with more energy. Sugary drinks, sugary snacks, & caffeine can all help shake off couch lock.
Final Thoughts
And with that, we reach the end of our best couch lock strains guide.
I hope you have discovered some intriguing new strains to try for your next couch-lock high!
Couch lock varieties can provide powerful medicinal and stress-relieving benefits when used properly, but as we have seen each strain can have slightly different effects.
Hopefully, this list will bring you hours of relief and relaxation on your couch!
Let me know what your best couch lock strains are in the comments 🙂
Related articles you might enjoy:

Highest Yield Indoor Strains
Best Low Odor Strains
Shortest Sativa Strains
Highest Yield Indica Strains
Most Popular Indica Strains
Best Strains to Grow Outdoors
Early Finishing Outdoor Strains