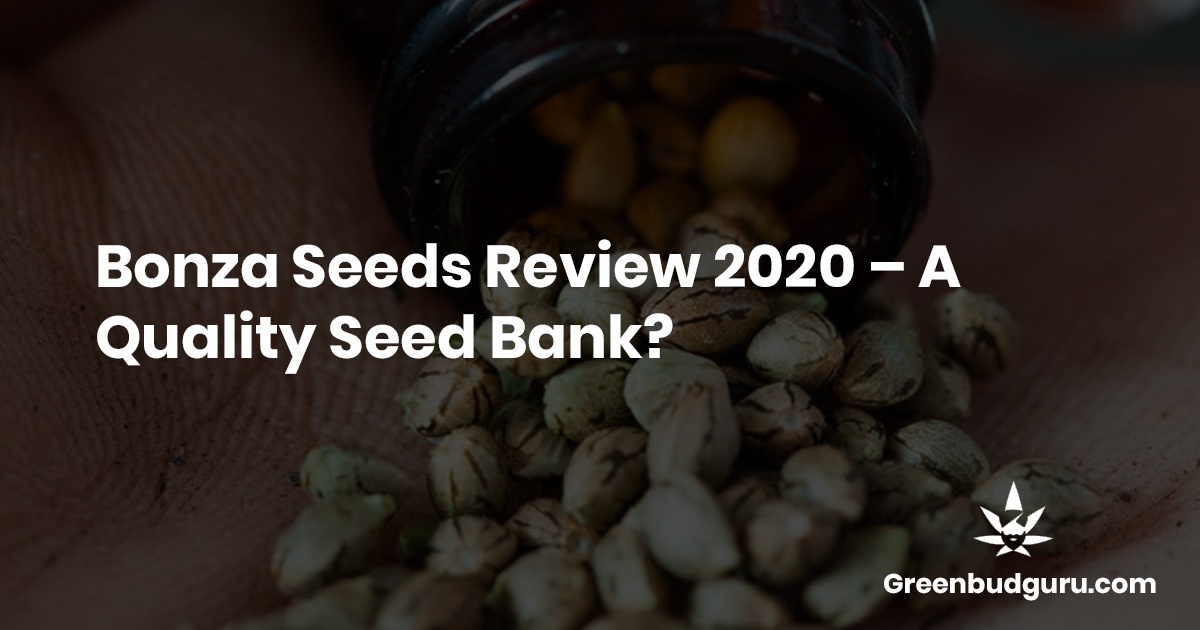 Finding good seeds online and experiencing good service can prove to be challenging.
While there are legitimate seed banks out there that do deliver, they are lacking when it comes to customer service, delivery times and after sales support.
Good seed banks should have the competence to tick all boxes.
In the following article, we'll take a look at Bonza Seeds to see how they measure up against the online seed bank competition.
Some of the aspects we'll discuss include customer service, payment methods, delivery times and the company's overall reputation.
Bonza Seeds History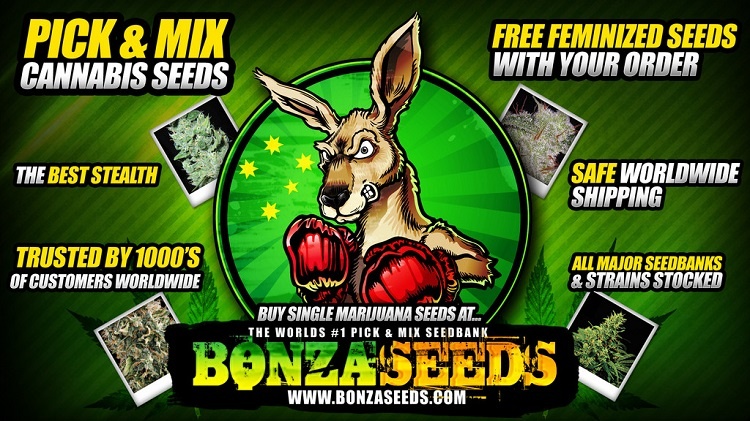 Bonza Seed Bank started back in 2009 and has grown into one of the most reputable seed banks in the world.
Their goal is to be a one-stop pic and mix shop for customers who are looking to purchase marijuana seeds.
They offer a variety of high-quality strains from different breeders, so you can get everything you need all in one place.
Dutch Seeds Shop Review – Quick summary
Seed Quality

Strain Selection

Customer Reviews

Payment Methods

Shipping

Discretion

Discounts
Pros:
Excellent stealthy delivery

2,500+ Marijuana strains available

Seeds available from a wide variety of breeders all over the world

Reputable seed bank

Excellent strain selection search filters
Cons:
No germination guarantee or any information related to it on their website

.
Seed Bank Leaderboard
Bonza Seed Reputation – 4/5
Bonza Seed Bank is known as a high-quality seed bank amongst marijuana enthusiasts.
They have been made popular by their excellent stealth shipping methods, affordable prices, and are known as a supplier that you can trust.
While their packages may take a while to get to you, they will most likely get to you without any problems.
So ultimately, this has set Bonza Seed Bank apart from other seed banks, and they are now basically known as a marijuana megamall due to their wide variety of seeds.
Seed Selection – 4/5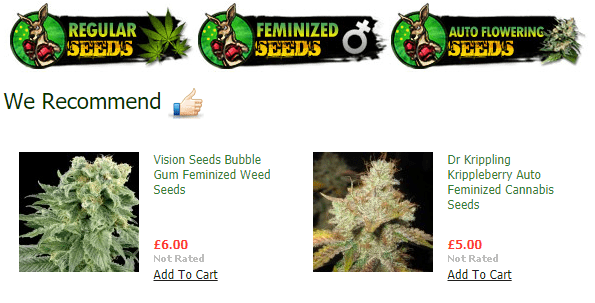 Bonza Seed Bank's inventory is absolutely incredible.
They offer more than 100 different brands, including known brands, as well as some may never have heard of.
Some of the seed bank suppliers that are quite popular are Barney's Farm, Moxie seeds, and CBD crew.
In total, Bonza Seed Bank stocks more than 2,500 different seeds in their inventory.
Not only do they sell feminized seats, high-yield seeds, auto-flowering, and regular seeds, but they do it all on one platform.
So with such a huge selection to choose from, you'll definitely find something you like.
Product Quality – 4/5
It is important to note that Bonza Seed Bank is an exclusive seed bank.
This basically means that they don't breed their own strain or have their own brand of seeds.
They basically resell and distribute seeds grown by breeders.
So considering this business model, and as much of the company does its best to ensure that their products are high-quality, there may be some inconsistencies.
However, you should also note that Bonza Seed Bank carefully chooses the breeders it works with based on a high-quality seed test and the best genetics as well.
Customer service – 4/5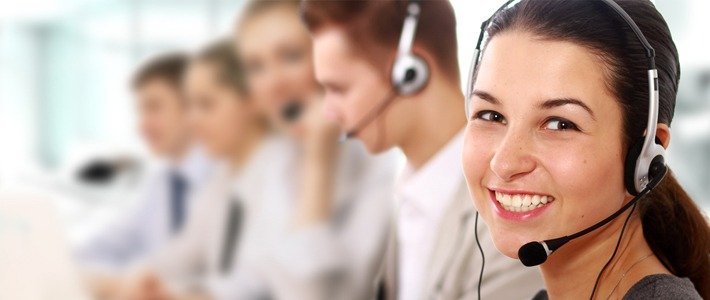 The customer care team at Bonza Seed Bank seems to be attentive and friendly.
The team often posts in marijuana-related forums, and it's nice to see them contributing to the community.
They are also quite eager to help when customers have any marijuana dilemmas.
The team has a large database of frequently asked questions that will assist you and address the most commonly asked questions by customers.
However, if that doesn't answer your questions, then you can choose to contact the customer support team via live chat or log a customer support ticket and the team will get back to you in a timely manner.
Shipping Methods and Return Policy – 4/5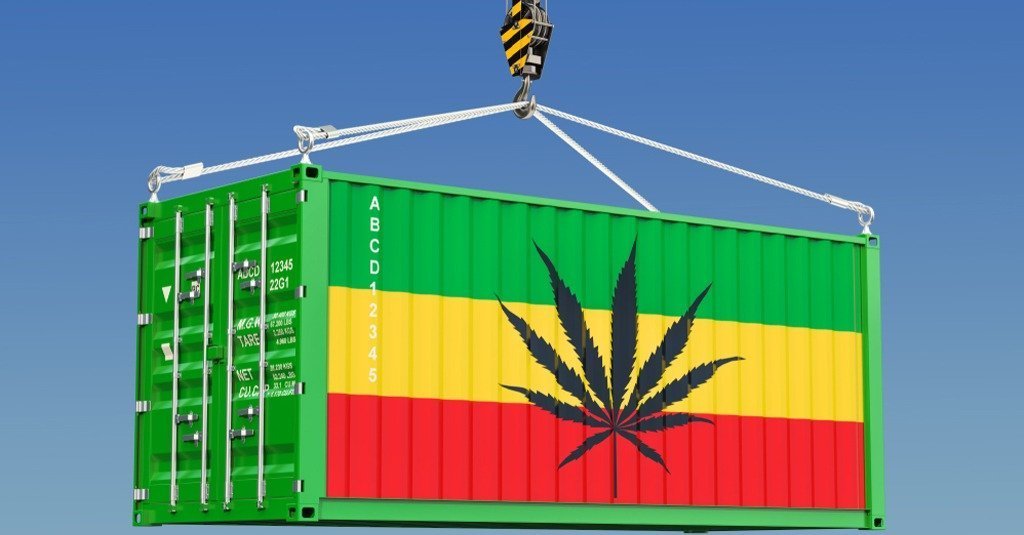 Bonza Seed Bank deliveries can tend to be the slow side, however,  they are still stealthy. Irrespective of whether your package is taking some time to reach you, it will reach you without any hassles.
Shipping guarantees are also available to make sure that your package will be reimbursed irrespective of whether it is lost, stolen or intercepted by customs.
The company ships worldwide and you'll receive a tracking number so you can keep an eye on your package through each stage of its journey.
The company ships within 3 to 7 days within Europe and 7 to 10 days to the rest of the world.
In the event that you need to return a package, you must do it within 28 days of receiving it.
Thereafter, you'll contact customer service something, and they'll give you instructions on where to send the package and ask you whether you would like an exchange or refund. Shipping costs will be the responsibility of the customer.
Payment Options – 5/5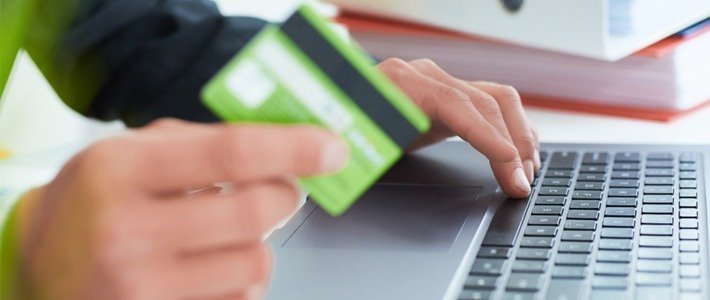 When it comes to payment methods, Bonza Seed Bank accepts Mastercard, Visa, Paypal, Bitcoin and other cryptocurrency methods.
Bonza Seeds FAQ
Where does Bonza Seeds deliver their products?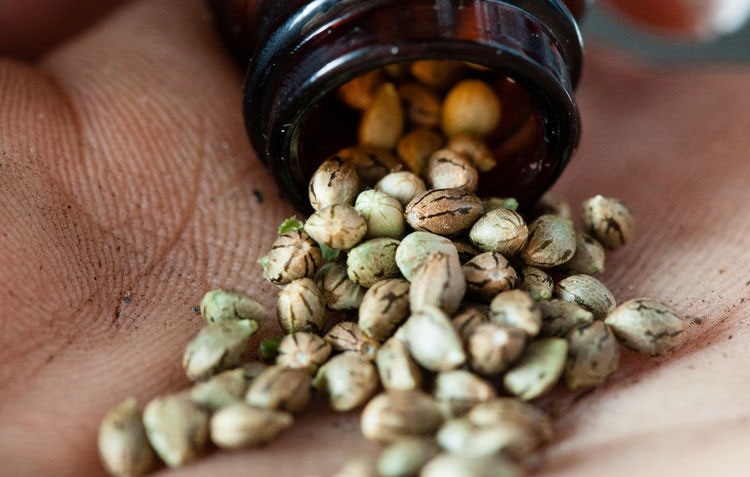 Although the shipping at Bonza seed bank can be a bit slow, it is always stealthy. Great care is taken with packages in order to ensure that they are not stopped at customs for any reason whatsoever.
Although this may take a bit of time and extra care, it is totally worth it to ensure that your packages are not seen as suspicious in any way.
They ship worldwide without exception, and parcels are always shipped a tracking number so that you can track every stage of the journey of your package.
The packages are shipped in a seed pod and the appropriate packaging to keep seeds safe inside the shipments.
Shipping usually takes between 3 to 7 business days within Europe in 7 to 10 days for every other country around the world.
If you're not sure whether the company ships to your country, send an email to the customer service department and they will gladly get back to you regarding that information.
Although they do ship worldwide, the onus is on you to ensure that it is legal to purchase their products irrespective of which country you're living in.
So ensure that you check your country and state laws before making your order. 
If the product does come into conflict with your local laws, then the responsibility will not be with the Bonza seed bank but rest squarely on your shoulders.
Where to get coupons for Bonza Seeds?
The Bonza seed bank has the most affordable and relatively low prices for cannabis in the world; however, you can get even more savings by using discount or promo codes.
Coupon codes at available from various online coupon sites, and if you don't have one already, feel free to check out some coupon sites to get the promo codes.
All you need to do is enter the promo code or coupon code at the checkout point of the process, and you'll qualify for the applicable discount off your order.
Some discounts may be granted according to payment type, and while some companies prefer cash payments, others may prefer other payment types.
Bonza seed bank itself does offer certain promotions where you qualify for free seeds with your orders, however, this depends on how long you've been a customer for and the frequency of your orders as well.
What are the best seeds for the growing beginners?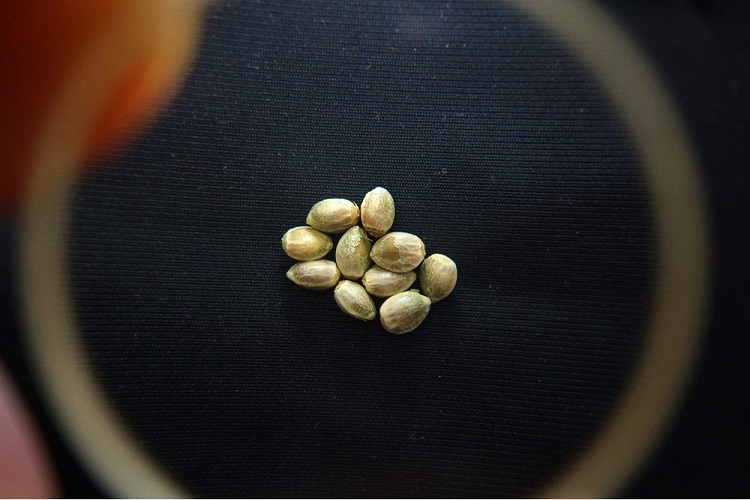 All cannabis strains are not created equal. Due to this fact, it's crucial that beginner growers always consider which strains might be the best as they develop their skills in the garden.
While you are just starting out, there's going to be a lot of things that you're going to learn through trial and error. So in order to give you the best chance possible, you should choose strains that are easy to grow and very forgiving of any mistakes.
Some strains are known to be resistant to mold, disease, drought, and insects and some require less nutrients than others. As a first-time grower, it's best to steer towards genetics that are more forgiving and easier to find while at the same time growing a garden that gives you high yields and quality products.
So the question is where do you start? Lots of first-time growers have had to learn the hard way about which strains to choose the first time you're growing weed. Thankfully, Bonza seeds have a list of easy to grow strains that are absolutely suitable for beginners due to their forgiving nature and ability to withstand the elements.
Goliath
This seed type is made up of Indica, Sativa, and Ruderalis, making it an auto-flowering and almost 50-50 Indica/Sativa hybrid plant. It's known to be quite compact while growing as well.
The seeds are all all-female which ensures that you grow beautiful and tasty buds.
And since they are auto-flowering, you won't have to bother with complex light and dark schedules, which is absolutely perfect for first-time growers who may not know much about this or have much experience with it. They do yield a bit less than its photoperiod counterpart; however, it's a small price to pay, considering the hasslefree process that is involved.
The seeds are made in the United Kingdom, and the strain can be easily grown by beginners and veterans alike. The strain can easily be grown indoors or in a greenhouse or any controlled environment for that matter.
The strain has been reported to yield about 1,2 oz per plant under the right circumstances. Indoors it will take approximately 8 to 10 weeks to start flowering.
Gigantes
Gigantes is made up of Indica, Sativa, and Ruderalis. It is basically a 50-50 Indica/Sativa hybrid. Since these are female seeds, you're sure to get gorgeous and tasty buds.
They are also auto-flowering and don't require the complex light and dark schedules that other types of seeds need to grow and thrive.
They do yield slightly less than their photoperiod counterparts; however, it's a small price to pay, considering you don't need to invest much time and effort in growing the seeds.
They can be grown indoors, in greenhouses, or alternatively outdoors. When it's grown outdoors, the strain has been reported to yield about 1,6 oz per plant considering the circumstances are appropriate.
The strain also takes anywhere between 8 to 10 weeks to start flowering.
Hercules
Hercules is also made up of Indica, Sativa and Ruderalis and is also a 50-50 Indica/Sativa hybrid. The seeds are females, and as is the case with most other females, you are able to grow stunningly beautiful and tasty buds.
The auto-flowering process means that you don't need to keep an eye on it closely when it comes to light and dark schedules.
They do yield less than their photoperiod counterparts, but it is a small price to pay, considering the effortless nature of growing them. The seeds are made in the United Kingdom and can be grown by both novices and veterans alike.
When they're grown outdoors, they yield about 1,9 oz per plant. The flowering takes anywhere between 8 to 10 weeks to begin.
Cherry Bomb
Chitty Bomb Auto Feminized cannabis seeds is a very resinous auto-flowering plant that contains a full Cherry flavor.
It is actually a cross of Cherry bomb with hand-selected Siberian Ruderalis, and this is allowed growers to use this to maintain the most desirable traits of the mother plant and also keep the distinctive Cherry flavor as well.
It still offers excellent yield potential and the added speed of an auto-flowering strain. It's super easy to grow and can be ready anywhere between 70 to 75 days from seed.
The plant stays relatively short and reaches between 50 to 80 cm in height, and despite the compact nature, the yield is quite strong thanks to the dense bud structure and the Cherry bomb traits.
Growers can expect between 350 to 450 g/m2 indoors. Outdoor plants will provide even more yields, provided they are getting sufficient light. Harvest time is anywhere between May to October.
Red Poison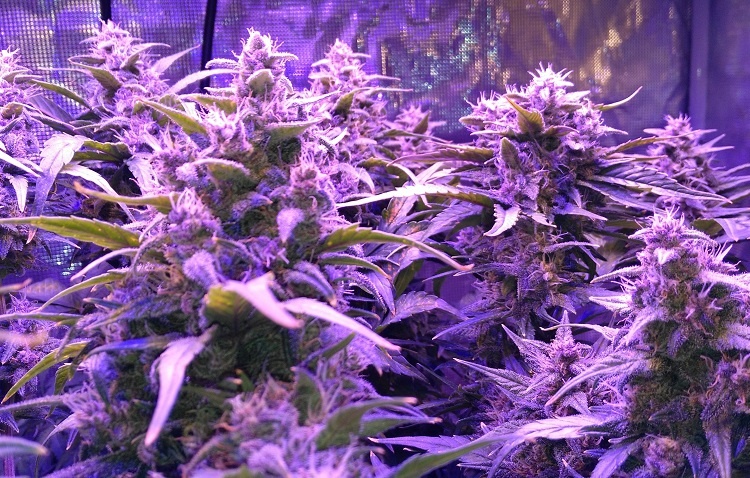 Red poison is a 100% auto-flowering specimen that yields thick, dense buds that are covered in sticky resin. This plant is unusual and attractive, but it's also the perfect antidote to the blues.
Thanks to the combination of Indica and Sativa, the smoke is smooth, well-balanced, and invigorating.
Some of the points that make the seed perfect for beginner growers or newbies is the fact that it is auto-flowering and does not require that the light and dark schedules are strict.
You can also harvest it all year round, and it takes approximately 6 to 8 weeks to flower when grown indoors.
Ultimately, you get a flavor that is sweet and fruity with a slight hint of skunk. When grown indoors, it will yield approximately 400 to 550 g/m2, and an outdoor yield will give you anywhere between 35 to 175 g per plant.
Where is HQ of the Bonza Seeds?
While Bonza seed bank operates predominantly online, they do have their main headquarters located in the United Kingdom.
Conclusion
Bonza seed bank has acquired a good reputation by providing good prices on cannabis seeds for people around the world.
Lots of their customers come to them because of their affordable prices and the quality of their seeds.
The company itself has people that are quite active on marijuana forums and readily answer marijuana-related questions and solve marijuana dilemmas for potential and existing customers.
Seed Quality

Strain Selection

Customer Reviews

Payment Methods

Shipping

Discretion

Discounts