Trustworthy seed banks are far and few. 
Some of them don't deliver, some deliver inferior quality seeds that don't even germinate and others charge you an arm and a leg for decent seeds. 
However, in the midst of all the chaos, there truly are reliable and serious seed shops. Now all you need to know is how to spot them. 
Stick around as we take a closer look at Greenhouse Seeds and discuss their selection of products, customer service, and company policies.
Greenhouse Seeds History
Greenhouse Seeds was established in Amsterdam, The Netherlands in the year 1995. The company was started by Arjan Roskam and is one of the leading brands in the marijuana business today.
This company came about after years of intensive breeding and developing exceptional varieties for medicinal and recreational purposes.
Their breeding efforts have been recognized and awarded with 35 high Times cannabis cups, and 17 highlife cups as well as a couple of private awards.
Greenhouse Seeds has a special team called "strain hunters" that have solid experience of more than 20 years, and this assists them in obtaining the most significant and isolated weed varieties known to man in Asia, South America and Africa.
The result is the Greenhouse Seed Bank.
GreenHouse Seeds Review – Quick summary
Seed Quality

Strain Selection

Customer Service

Customer Reviews

Payment Methods

Shipping

Discretion

Discounts / Promotions

Reliability
Pros of GreenHouse Seeds Seedbank
All their products are cultivated naturally

Winners of various cannabis awards
Cons of GreenHouse Seeds Seedbank
They don't accept credit cards
GreenHouse Seeds Best Selling Seeds:
ILGM has a very high quality standard across their products, but below we've listed some of their most popular strains available:
Seed Bank Leaderboard
This Greenhouse Seeds Review review is part of my best seed bank review series.
My goal is to give growers honest reviews with real data.
I want to make sure everyone is as informed as possible when they buy seeds.
Here's my table so far.
Greenhouse Seed Reputation – 5/5
Many factors make Greenhouse Seeds a reputable company, and perhaps the very first one is that they cultivate all their products without the use of any genetic modification or fungicides.
Roskam, the owner of the company has made quite a few television appearances to talk about his approach to marijuana cultivation as well. A series of documentaries made in 2008 is called "Strain Hunters", and it basically shows how he and his team travel the world to track down the best weed strains and make them available to the general public via his company Greenhouse Seeds.
Seed Selection – 5/5
Greenhouse Seeds is a company that focuses on consistency and stable genetics.
Aside from a few customers experiencing problems with their seeds not cracking or some issues in their germination rates, Greenhouse Seeds has continued to provide the best quality seeds in the marijuana industry.
Some of the most popular strains include Train wreck, Green O-Matic, Exodus cheese, Greenhouse skunk as well as Himalaya gold.
Product Quality – 5/5
Product quality is probably one of the Greenhouse Seeds highest Highest priorities.
Their commitment to quality sourcing is evidence of this and the fact that they have searched the world over in order to provide the best quality strains and seeds to their customers shows their level of dedication as well.
The company has also won 40 different cannabis cups and 17 highlife cups to date, which in itself is evidence of the high-quality seeds and strains that this company invests in.
Customer service – 3/5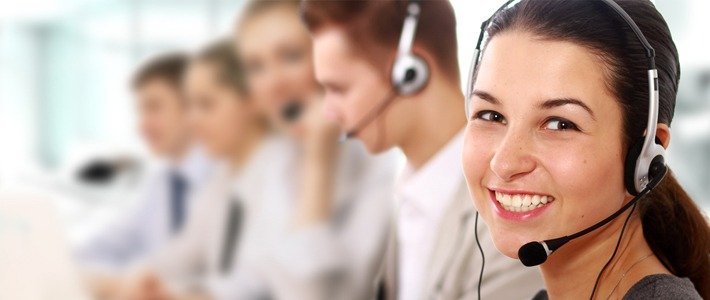 Greenhouse Seeds has a stellar rating as one of the best seed banks in the world. However, when it comes to their customer service department, it is somewhat lacking.
Although they offer an excellent range of products, customers have reported that they are a bit laid-back when it comes to resolving issues that are raised, especially issues with the germination of the seeds.
Their products are high quality, however, should a customer experience an issue it is expected that the least a company can do is resolve to assist the client in every way possible and come to a resolution as soon as possible.
So if there is any department or category that Greenhouse Seeds can brush up on, it definitely is their delivery of customer support.
Shipping Methods and Return Policy – 4/5
If you reside in the United States, then, unfortunately, you have to wait a while before getting to experience Greenhouse Seeds quality seeds.
Due to the political situation, the company does not ship marijuana seeds to the US at this point and time.
The company does have some pretty polished looking stealth shipping methods that work most of the time.
Within the Netherlands or locally, the company sends packages out normally with signed delivery.
The delivery time is neither fast nor slow and can be compared to being in line with other major brands.
In the event that you would like to exchange or return a product and it falls under the Greenhouse Seeds terms and conditions on their site, all you need to do is download the return form, complete it and email it to their support department and they will issue you with further instructions.
Payment Options – 4/5
When it comes to payment options, customers have a choice of bank transfer, cash in an envelope and payment via Cryptocurrency.
Alternatively, when you go to the payment method screen, you will also find a "contact us for details" button, and no one really knows for sure exactly what payment method option that button entails.
However it is good to know that they are flexible. Some customers, however, are disappointed that they don't accept credit cards.
Greenhouseseeds.com FAQ
Where does Greenhouseseeds deliver their products?
While Greenhouse Seed Co. ships their seeds to selected countries around the world, the onus is on you as the buyer to make sure that your order is in line with the laws of your country. So please take note of the laws pertaining to importing cannabis products in your country.
Greenhouse Seed Co. is responsible for shipping your order discreetly and stealthily. In order to do so, we need to take extra care and proceed with caution, and this does take some time and effort on our part. 
So while shipping times may be longer and there may be some delays, ultimately, your product will arrive packaged properly. This measure is also necessary to ensure that your package does not get stopped at customs or appears suspicious in any form or way.
Where to get coupons for Greenhouseseeds?
Coupons, promo codes, and discounts for Greenhouse Seed Co. can be found on various different coupon sites.  The coupons will vary in the number of discounts you receive, and you could get anywhere between 5% to 20% off any specific order. 
In order to get the best deals and promotions, keep an eye out on the sites that promote cannabis or marijuana and regularly give out discounts and promo codes. Also, ensure that you check back on the Greenhouse seed website to see if they have any special discounts, promotions, or sales at the time of your order. 
What are the best seeds for the growing beginners? 
If it's your first time attempting to grow a marijuana garden, then you've still got a long way to go. There are lots to learn when it comes to growing the different types of seeds, and if it's your first time, you need to know which seeds are easier to grow. 
Auto-flowering seeds are the preferred choice for beginners since you don't need to focus much time and energy on the light and dark schedule as they are auto-flowering. They also tend to be more forgiving of any mistakes that you are prone to make as a beginner. 
Exodus Cheese Auto
Exodus Cheese Auto introduces Ruderalis genes to the superior Exodus cheese strain from the United Kingdom.
However it does remain true to the original in terms of its taste and effect. It consists of 50% Indica, 30 % Sativa, and 20% Ruderalis. The lifecycle from germination through to harvest is 9 to 11 weeks, and it yields 500 g/M2.
Outdoor growing will see a small plant that won't grow higher than 90 cm and will yield between 70 to 80 g per plant. Multiple harvests are possible with this strain provided that temperatures stay above 10°C, so for warmer regions, this is more easily achieved. 
It also has a classic musky, earthy flavor with notes of actual hard cheese, and it ultimately delivers a solid stone.
Green-O-Matic
The Green O-Matic is an autoflowering cannabis strain created from Lowryder with the addition of white dwarf and Moroccan genetics. The plant will be ready to harvest approximately 55 to 60 days from germination.
It contains 80% Indica, 10% Sativa than 10% Ruderalis. The yields are as much as 800 g/m2 with an indoor setup. If you choose to grow it outdoors it will remain short at approximately 30 to 40 cm and yield about 30 g per plant.
One of the advantages of the strain is that as long as there is sufficient daylight and the temperature remains constant at 10°C, it can be flowered and matured at any time of the year. 
This also makes it ideal for beginners and those who want yields all year round. THC production is impressive at 15.43%, along with an average CBD content of 0.09%. The effect is a fast-acting, and long-lasting stoned feeling. 
Northern Lights Auto
Northern lights is a product of Greenhouse Seeds that was created by crossing Northern lights with the Green-O-Matic auto-flowering strain. The plant is 80% Indica, 10% Sativa, and 10% Ruderalis. From germination to harvest, it will take approximately 10 weeks.
The seed starts to flower in the 3rd week of growth, and indoor yields will give you 800 g/m2. Outdoor yields will have you seeing approximately 100 to 150 g per plant. The plant itself is medium-sized and will grow between 90 to 120 cm in height. 
It is possible to get more than one consecutive harvest per growing season as long as temperatures don't go below 10°C. The flavor and the aroma of this plant are very distinctive and usually compared to incense and hashish. It's fast-acting and well-balanced so it can be used day or night.
White Widow Auto
White widow auto is the auto-flowering version of this popular strain. Like it's photoperiod counterpart, it is the combination of a careful selection that produces a short and more compact plant with vigorous growth as well as dense and resinous buds. It is, therefore, easy to grow and the perfect strain for newbies. It is a strain grown from Brazilian landrace Sativa and a South Indian Indica with Ruderalis genetics.
The seed grows well irrespective of whether you choose to keep it indoors or outdoors. The complete lifecycle is between 70 to 80 days from seed growing to a height of 70-100 cm. The yields are between 450 to 500g/m2.
When grown outdoors, you will receive decent yields, and the plant grows up to 100-140 cm when grown in the ground.
The flavor is an earthy, woody, and floral note. THC levels are high at up to 16%, and it delivers a nice balanced effect, which is relaxing.
Where are HQ's of the Greenhouseseeds?
Greenhouse Seeds Co. is based out of Amsterdam in the Netherlands. 
Conclusion
The Greenhouse Seed Company was established in 1995 in Amsterdam and is currently one of the leading brands in the cannabis industry. The company is a product of years of intensive breeding and creating superior varieties of cannabis for medicinal and recreational purposes as it has expanded into various markets. 
Their efforts have been awarded 35 high Times cannabis cups, and they have also received 17 Highlife cups and many more private awards from countries around the world. The company has a team of competent and experienced staff with over 20 years of combined experience. 
They have spent over two decades obtaining information and isolating cannabis varieties from all continents of the world. So if you're looking for a superior quality of seed irrespective of whether you are a novice or experienced marijuana grow and user, The Greenhouse Seed Company is definitely worth a try.
Seed Quality

Strain Selection

Customer Service

Customer Reviews

Payment Methods

Shipping

Discretion

Discounts / Promotions

Reliability