Grobo Grow Box Review: The Grobo Grow Box comes with everything you need to start growing right away, including a very handy app.
It's a decent option if you simply don't have the time required for a standard grow.
However, some users report frustrating technical difficulties.
It's also not cheap.
Read on for a full list of the pros and cons as well as a full breakdown of features.
Free Cannabis Seeds? Check out my list of the best seed bank promotions – Including FREE Seeds, discount codes, and giveaways!
Grobo Grow Box Review August 2022
I've been growing cannabis for several years now.
Like many people, I was intrigued when I first heard of automatic grow-boxes like the Grobo.
Do they live up to the claim that they make growing weed easy?
Let's find out.
First, here's what I like about them, and what they could do better:
Pros
It comes with everything you need to start growing right away.
It's a set-and-forget system. Once you set it up, you don't need to intervene.
Uses energy-efficient LED lights, keeping your energy costs low.
Features automatic nutrient dosing.
Uses a carbon filter to scrub the air in the growing chamber 24/7, reducing plant odours.
Uses a smartphone app to control the process.
Has a child and security lock.
The design is beautiful.
One year warranty plus option to buy 2 or 3 years extended warranty.
Free shipping.
Compact at only 121 cm tall.
Cons
Some users complain that it loses connection to the internet
Light leakage can damage plants
Expensive
Users report it stops working out of the blue.
Not very discreet
Can be quite loud
The premium version is very bright.
Not user-serviceable
Grobo vs Grobo Premium (comparison table)
| Feature | Grobo Standard | Grobo Premium | Seedo |
| --- | --- | --- | --- |
| Price | $1999 | $2299 | $2400 |
| Shipping | Free to U.S. and Canada Only — They do not ship to other locations | Free to U.S. and Canada Only — They do not ship to other locations | $250+ to North America, Canada, and Europe. |
| Nutrients | 5 Packs | 5 Packs | 2 Packs |
| Filter | Carbon Filter | Carbon Filter | Air Filter |
| Grow Container | Coco Pod Holder | Coco Pod Holder | Tray |
| Door | Solid | Window | Solid |
| Size | 14″ x 14″ x 48″ | 14″ x 14″ x 48″ | 40" x 24.4" x 24.4" |
| Weight | 90 lbs. | 90 lbs. | 90 lbs. |
| Lighting | Self-Adjusting Full Spectrum LED | Self-Adjusting Full Spectrum LED | Self-Adjusting Full Spectrum LED |
| Camera | No | No | Built-in camera |
| App Control | Yes | Yes | Yes |
| Grow Space | 28 inches | 28 inches | 24 inches |
About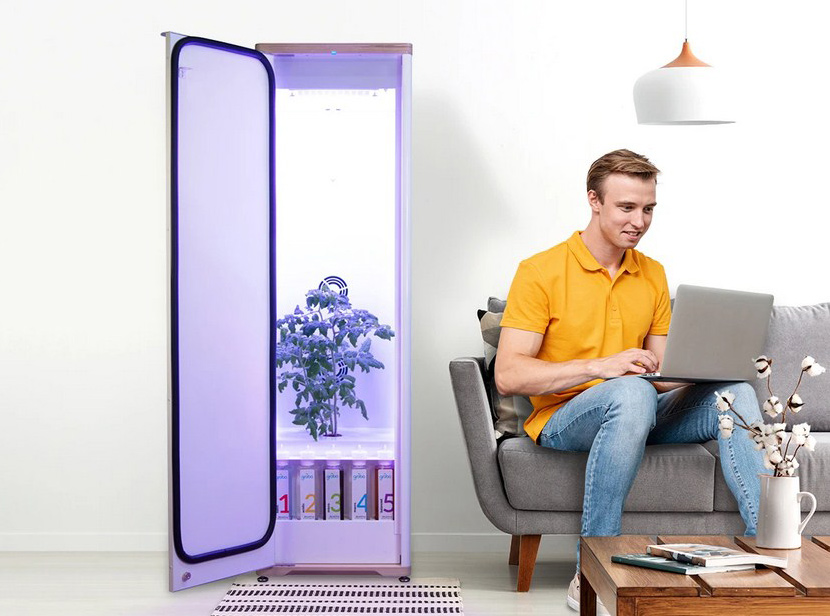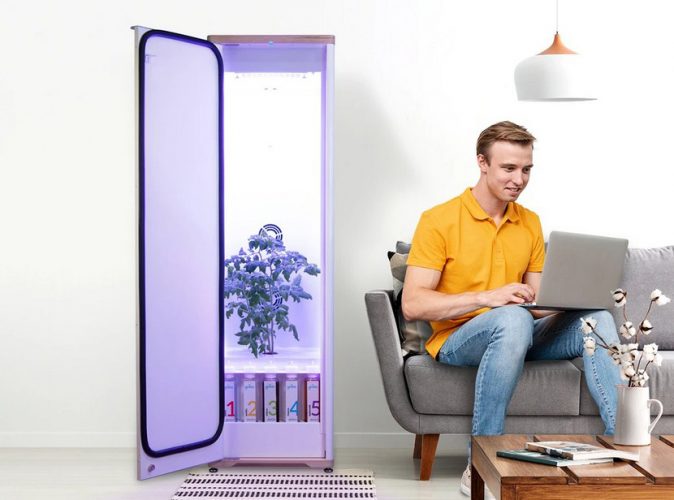 The Grobo box looks like the future of automated cannabis growing.
It features everything you could need for a successful harvest: automatic nutrient dosing; computerized pH balancing; LED lighting that adjusts depending on the stage of the growing cycle; environmental monitoring; carbon filters to cut odour leakage; a refillable water tank; and fans for air circulation and drying.
The Grobo connects to Wi-Fi, where it can access a multitude of programs or "grow recipes" that allow it to fine-tune itself for any seed you put in it.
It then uses sensors to check the condition of the plant, adjusting its watering and feeding schedules, so you only have to worry about the harvest.
Of course, you can control all these things yourself, and many prefer to do it that way because of the added control it gives the grower.
But a set-and-forget system is exciting for those who don't have the time for all that.
Price
The price is the biggest hurdle to get past.
If you go to any grow shop or look online you can get a complete setup for four to six plants that includes a tent, light, carbon filter, and a few other things for less than a thousand dollars.
The Grobo Premium costs $2,299
It therefore goes without saying that these units are not suitable for those on a budget.
How long would it take to pay for itself?
The Grobo only allows you to grow one plant at a time.
That plant can produce between 1 and 3 ounces every three months, with the average price of an ounce around $300.
Therefore, if you were to grow continuously, with everything running smoothly, it would take the Grobo between one and three years for the Grobo to pay for itself.
I actually think that's pretty decent, but you may feel otherwise.
Electricity cost
The Grobo Grow Box is designed to keep your electricity costs down.
A typical grow operation with a 600-watt HPS bulb would cost close to $100 a month.
However, the Grobox uses KING LED lights and will consume only $10 of electricity each month.
However, in the example above, the HPS light would produce a significantly higher yield due to the increased light intensity.
Yield
Grobo produces an average yield of around 2 oz (56.5g) dry bud per plant (or per grow)
That yield is actually quite good for a set-it-and-forget-it system designed to grow one plant in a minimal compact space while keeping electricity costs low.
However, if we compare this to a traditional setup, the yield is quite a bit lower.
In traditional grow spaces, the yield is determined in a big way by light intensity, usually about 0.5 to 1 gram of bud per watt, so in a 600 watt system, a skilled grower could see yields of 300 to 600 grams per plant.
However, achieving these harvests requires a learning curve that not everyone has the time or willingness for. I
f you don't have the time to learn the skills required and are focused on the final product, then Grobo is actually a decent investment
Ease of grow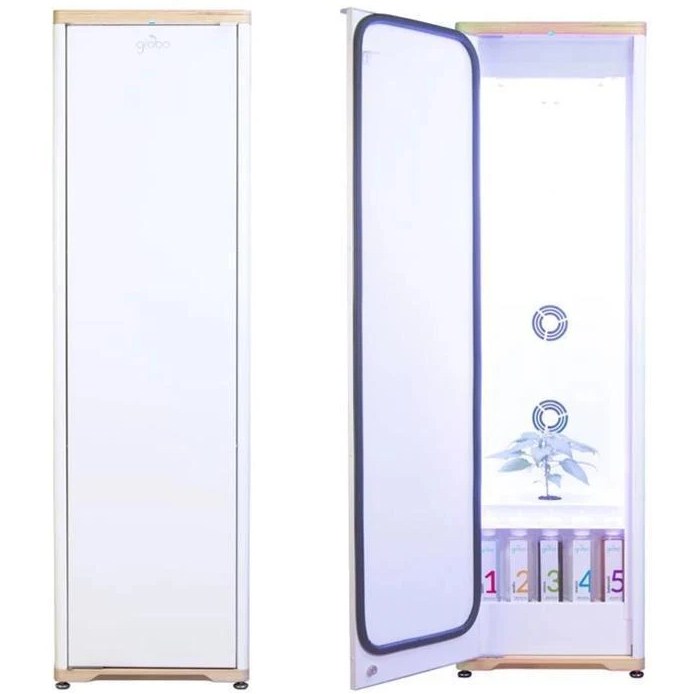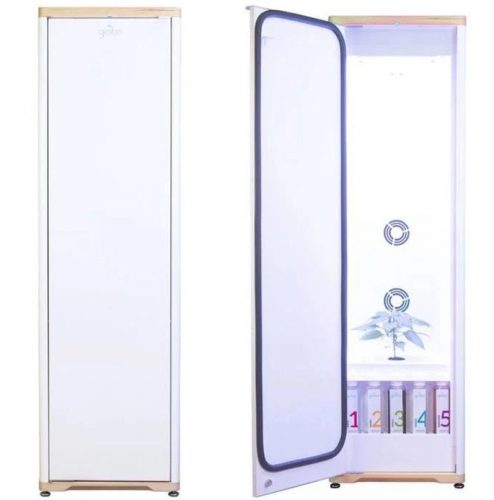 The whole point of the Grobo is to make growing weed easy.
And in theory, Grobo makes it sound simple.
The user simply needs to pop the seeds in the coco pod and choose from Grobo's database of more than 300 different "grow recipes" to regulate feeding and watering.
You can then leave Grobo to work it's magic, peaking in through the window periodically to see how things are progressing.
The app will then give you advice on what parts of the plant you should trim and other things you can do to get better results (if you want to)
However, the Grobo is known to encounter a few technical issues that can make this process frustrating.
The main one is if the device loses connection to the internet, especially while you're away.
In this case, the Grobo might not know what to do, and there's a chance your plants may suffer as a result.
Other problems may arise if the filter or another piece of hardware fails and there's nobody close to notice it.
I would find it incredibly annoying if my plants were ruined by a technical glitch like this.
Although these technical issues wouldn't be a dealbreaker for me, it means I would have to be checking on my plant and Grobo system more than I would have hoped.
What do customers say?
Many customers seem very happy with their grobo experience.
The vast majority of users are happy they can grow marijuana without having to invest a large part of their time in the process.
Many also praise the responsive and helpful customer service of the Grobo team in helping them through their first grows.
However, as with most electrical products, there are also a few horror stories.
One customer's air pump died while he was away on a work trip and lost an entire harvest, you can read the story here.
Some people also complain that their Grobo doesn't know what to do when it disconnects from the internet.
Another complaint is that the device is louder than it claims to be and has problems with light leakage.
So it's safe to say that customer reviews of the Grobo Grow Box are mixed.
It's important to note here that if you were to build your own custom setup, it's likely that you would encounter a few technical issues anyway.
I've had LED grow lights fail on numerous occasions, and more than a few fuse box issues.
Build quality & design
Build and design quality of the Grobo are very good.
It looks like something that wouldn't be out of place in an Apple Store.
As far as materials, aluminium, plastic, and high-quality Canadian hardwoods (hard maple) are the materials of choice.
Full marks here.
Customer service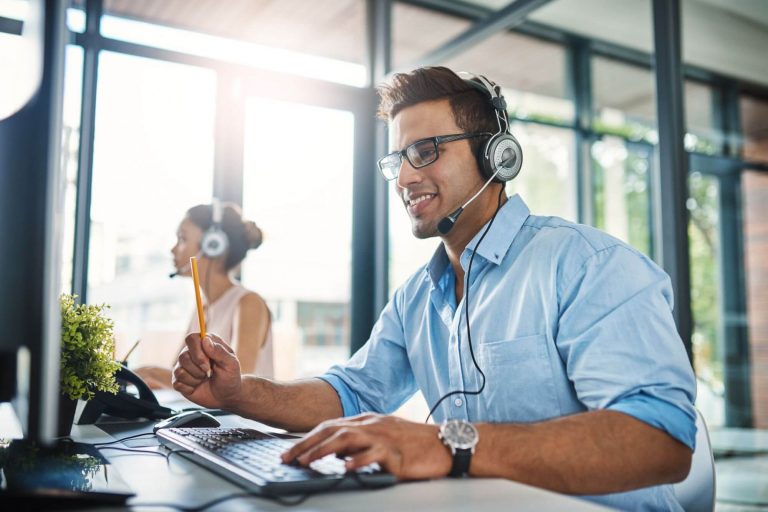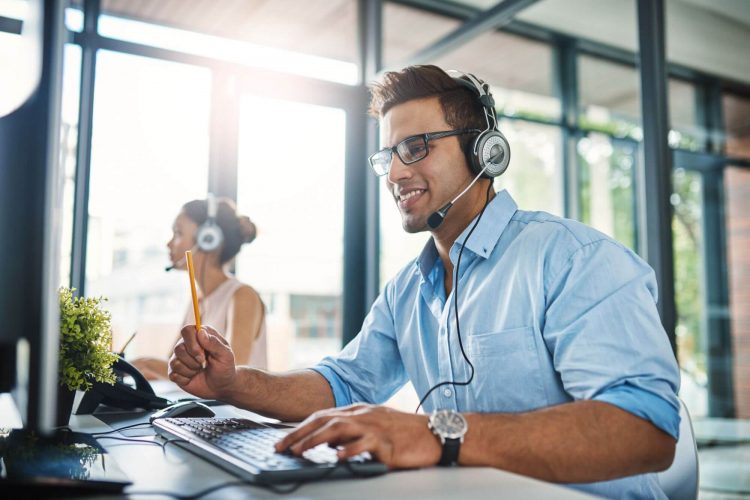 Customer service is responsive, and Grobo tries to address most complaints.
Owners of a Grobo can also find help with common concerns, share growing tips, and connect with other Grobo owners on the online forum All Growers.
Warranty & Returns
Grobo ships with a one-year manufacturer's warranty.
You can also buy two and three-year extended warranties, which I would highly recommend.
One thing to keep in mind is the somewhat extreme return policy, particularly that part that states that:
"All returned product(s) must be 100% complete in original packaging. Any manuals and accessories must be included. If you do not have the original packaging, some will be sent to you with the cost deducted from the total refund."
Asking for the original packaging seems a little odd as with most other products the original box is not a requisite for warranty coverage.
Final thoughts
As an experienced grower, I won't be buying a Grobo anytime soon.
I enjoy the process of tending to my plants, improving my skills as a grower, and seeing the results of my efforts.
However, I can definitely see the benefit of them.
The grobo grow box is suited to people who are focussed on the end product and don't have the time or space required to learn the ins and outs of growing.
Have you purchased a grobo grow box? Let me know in the comments.