Short on time? Here's my Rhino seeds review for 2022
Rhino Seeds sources quality seeds from some of the market's best breeders and has worldwide shipping and an easy-to-navigate website. However, with no germination guarantee and a lack of customer reviews, I wouldn't recommend buying from them until they have built more of a reputation.
If you'd rather buy from a seed bank that has a germination guarantee, and a history of excellent customer reviews, then I would recommend using ILGM or Weed Seeds Express
Continue reading this Rhino Seeds review to discover the pros and cons of ordering from them, and to see how they stack up against the best seed banks in the world.
Pros
Hundreds of Quality Seed Options
Sources From the Market's Top Breeders
Feminized, Autoflowering, CBD, and Regular Seeds
Price Match Guarantee
Accepts Convenient and Discrete Payment Methods
Easy-to-Navigate Website
Tracking Number with Each Order
Cons
Gray Listing on SeedFinder
Lack of Reviews Online
No Germination Rate Guarantee
25 Business Day Shipping Outside the EU
Rhino Seeds Alternatives
This Rhino Seeds review is part of my seed bank reviews series. I am reviewing popular seed banks to see which ones are worth using and which ones are not.
Here are the results so far…
Is Rhino Seeds Safe?
Yes, Rhino Seeds is safe!
They are a legitimate seed bank that works with tons of notable breeders.
They earned a 4.6 / 5-star rating on Trustpilot which was derived from 19 reviews that raved about the company's service and seed quality.
However, it should be noted that 19 is not that many reviews, and they were listed as "gray" on SeedFinder which means there isn't enough information about Rhino Seeds online for SeedFinder to actually recommend them to growers.
Overall, it seems like they are a reputable company that has made a lot of customers happy, however, I would definitely say there is some risk you are taking on when buying from them.
If you want a risk-free shopping experience, but love that Rhino Seeds offers worldwide shipping and top-notch cannabis, consider checking out MSNL.
They are an awesome, legitimate seed bank with over 3,200 reviews on Trustpilot and an impressively high overall score of 4.2 / 5 stars.
History & Reputation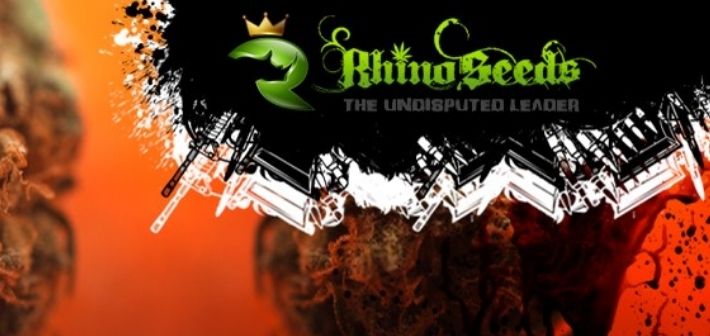 Based in the UK, Rhino Seeds has been in business for over a decade, shipping seeds to quite literally every country in the world.
While Rhino Seeds' history is slightly ambiguous, what's clear is that they work with some of the best breeders on the market.
They offer a vast selection of quality cannabis seeds, including Autoflowering, Feminized, Regular, and CBD varieties.
Seed Selection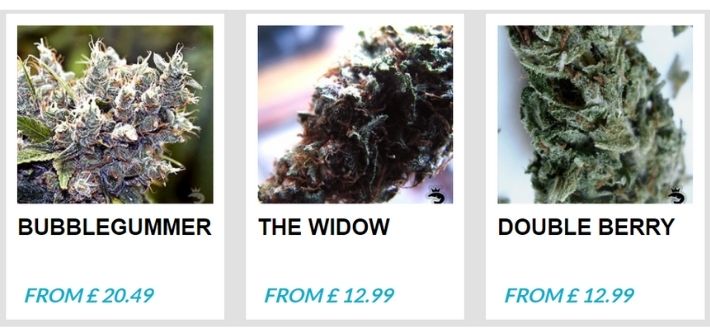 Rhino Seeds not only has a huge selection of seeds, I'm talking hundreds and hundreds of Autoflowering, Feminized, Regular, and CBD varieties, they also have a huge group of breeders they source from.
They get seeds from some of the market's best breeders, including:
Sensi Seeds
Serious Seeds
Ace Seeds
Buddha Seeds
Dutch Passion
Ministry of Cannabis
Paradise Seeds
White Label Seeds Company.
From those breeders, they get an incredible selection of strains.
Some of their best-selling strains are Automatic AK, Blueberry Twist, Bubble Kush, Girl Scout Cookies, Stardawg, and The Widow.
If the idea of a big seed bank intimidates you, and you're looking for more of a boutique cannabis shopping experience, try out a smaller seed bank with top-notch, award-winning seeds like MSNL.
Seed Quality
Unlike many other cannabis stores that source their seeds from breeders, Rhino Seeds buys their seeds fresh with every order.
Of course, it's always a good idea to buy directly from a breeder instead of a second-hand retailer, but if you want seeds from a bank that doesn't ship to you then Rhino Seeds is a great option with worldwide shipping.
Because they source from so many breeders, it is likely that the quality of the seeds vastly ranges depending on who they are coming from.
Because of this, Rhino Seeds has no germination rate guarantee.
Not having a germination rate guarantee means that they make no promises about their seeds actually germinating.
If you don't want to take the risk of buying from a place with no germination rate guarantee, then check out I Love Growing Marijuana.
Their guarantee states that they have a 100% germination rate, which they earned from providing top-notch, quality seeds and providing customers with free seeds with each order.
Seed Prices
Due to being a middleman seed bank, Rhino Seeds has prices that tend to be average to high. However, their consistent free seed promotions and Price Match Guarantee makes their high prices a lot easier to swallow.
Sour Diesel Feminized Price Comparison
As you can see from this price comparison, Rhino Seeds has the most expensive Sour Diesel Feminized Seeds, while Seedsman has the cheapest, which isn't surprising considering that Seedsman has some of the lowest prices on the market.
Rhino Seeds isn't unbelievably expensive though, in fact, their price is very close to I Love Growing Marijuana's. However, because I Love Growing Marijuana has a 100% germination rate guarantee and automatically includes free seeds with each order, you're getting a lot more green for your green when you buy from them.
Price Match Guarantee
Rhino Seeds offers a Price Match Guarantee with their seeds that stipulates if you find the same seeds they sell for cheaper on a different seed bank's website, they will match that price. Of course, there are conditions.
That seed bank has to be VAT-approved, ship to your country, have the seeds in stock, be ready to ship immediately, and the seeds must be EXACTLY the same, including the same breeder, strain, gender, and pack size.
Rhino Seeds Sales, Discounts, & Promotions
Love-free seeds? Then check out Rhino Seeds' Free Seeds page.
On the page are there current deals and ways that you can get free seeds, which will automatically be added to your order if you spend the specified amount on the specified strain or breeder's seeds.
If you spend over £36.99 Rhino Seeds will also automatically include free seeds and stuff with your order- no need to purchase anything specific.
You can also sign up for Rhino Seeds' newsletter which includes AT LEAST one special offer or contest per newsletter.
Payment Methods
Rhino Seeds offers numerous discrete and convenient payment options.
You can pay with:
Cash
Bitcoin
Bank Transfers
Visa
Including Bitcoin, cash, and bank transfer is great for individuals who want to pay in a discrete way.
If you pay with a credit card they will try to make your purchase as discrete as possible, and nothing to do with cannabis or seeds will show up on your bank statement.
They do not accept credit cards from some countries and there is an additional processing fee you'll have to pay if you use one.
However, to compensate you for that fee they will include a free seed with your order.
Rhino Seeds Customer Service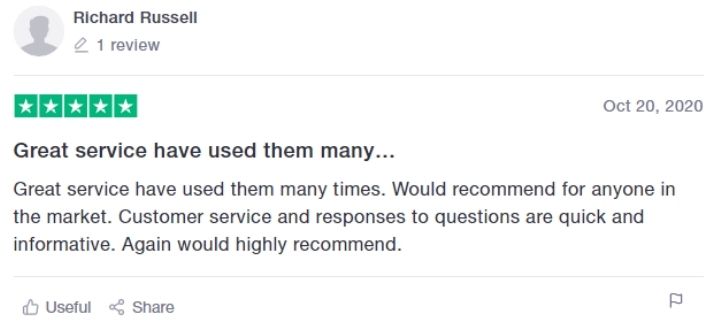 In the few reviews that Rhino Seeds has people rave about their customer service, how carefully they package seeds, and their easy-to-navigate website.
The website is colorful, well-laid out, and extremely helpful with all the necessary information you would need to make an informed purchase from Rhino Seeds.
They give you two ways to reach their customer service department, either by phone, 01934808414 or by email, info@cannabis-seeds.co.uk.
They encourage customers to reach out with any questions or problems so they can help handle them.
Shipping
Rhino Seeds delivers to every country in the world.
They brag about having the "most reputable shipping record of ANY online seed bank" but of course, that isn't verified.
They do promise to immediately replace any seeds damaged in shipping or that you're generally unhappy with free of charge, which speaks volumes about the quality of their shipping.
They provide a tracking number for all orders so that you and they can keep an eye on them, ensuring they actually make it to your front door.
Shipping Cost
Rhino Seeds' shipping prices are:
£4.99 for UK Deliveries Under £60
£6.99 for UK Deliveries over £60
From £10 for International Orders
FREE Shipping on orders over £99
You can purchase "Stealth Shipping" on top of your normal shipping, which is like buying insurance for your package.
Not only will they wrap it in additional discrete packaging, but they will also replace any Stealth Shipping orders free of charge that are seized or don't make it to you for some other reason.
Shipping Times
The delivery times for Rhino Seeds are:
UK: 5 Business Days
The Rest of Europe: 20 Business Days
The Rest of the World: 25 Business Days
You can track your order's progress using the free tracking number they provide with each order.
Obviously, they provide very fast shipping to the UK, but their other shipping times are notably slow, with some taking over a month for you to get your seeds.
Rhino Seeds Review
With some of the market's best breeders, worldwide shipping, and a vast selection of quality seeds, Rhino Seeds has a lot going for it. However, it needs to build up more of a reputation before being counted among the top seed banks in the world.