Cannatonic and Harlequin are the best strains to get a cheerful and relaxing high. Cannatonic has moderate growth difficulty and takes longer to flower than Harlequin. Both the strains have similar THC levels, but Harlequin has more CBD presence. Harlequin yields more and gives a woody and sweet taste, while Cannatonic gives a sour and citrusy taste.
Read on for a side-by-side comparison of Cannatonic vs Harlequin. We'll compare grow difficulty, yield, flowering time. and much more!
Cannatonic vs Harlequin
Characteristic
CANNATONIC
HARLEQUIN
Sativa
50%
75%
Indica
50%
25%
THC Content (Max)
15%
15%
CBD Content (Max)
12%
15%
Grow Difficulty
Moderate
Easy
Plant Height
Medium
Flowering Time
11 Weeks
9 Weeks
Taste & Smell
Citrus
Earthy
Sour

Earthy
Woody
Sweet

Indoor Yield (Max)
500g/m2
700g/m2
Outdoor Yield (Max)
400g/plant
600g/plant
Outdoor Harvest
October
Mid October
Parents/Genetics
MK ultra
G13 haze

Colombian gold
thai
swiss sativa

Similar Strains
Harlequin
Pennywise
Green Crack

Ringo's Gift
ACDC
Cannatonic

Positive Effects
Relaxed
Uplfited
Happy

Relaxed
Happy
Uplifted

Negative Effects
Dry Eyes
Dry Mouth
Anxiety

Dry Mouth
Dry Eyes
Anxious

Helps with
Pain
Stress
Depression

Pain
Stress
Depression

Effects
Harlequin: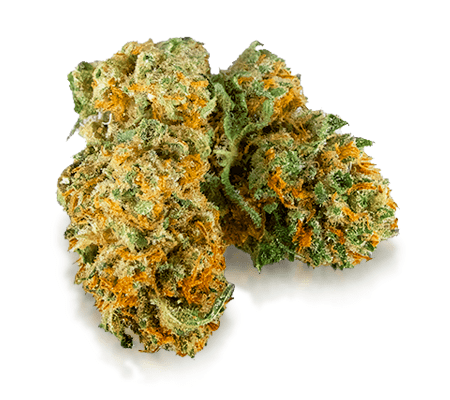 This strain is famous for its high levels of CBD (10 to 15%) and reasonable THC (4 to 10%).
So it won't get you very high but instead leave you with a happy and upbeat mood.
Many people looking for pain relief from many different conditions use it, as it provides a mood boost without a heavy body stone.
It also has powerful anti-inflammatory properties, making it a good choice for fibromyalgia and neuralgic pain.
Because of its light nature and mood-boosting effects, Harlequin is excellent to wake and bake.
Cannatonic: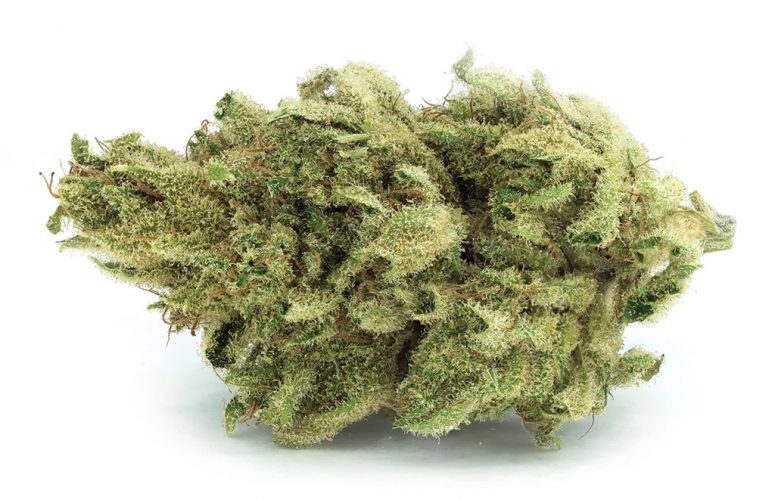 This is another high-CBD strain (around 12%), although this one is also higher in THC than Harlequin (7 to 15% THC).
Even with its high CBD content, most beginners will feel a decent high, and even experienced smokers will feel like they've taken something.
The equal CBD and THC ratio is excellent at keeping a person focused while at the same time relieving pain and inflammation.
It's like getting the both of both worlds, a short head high with no anxiety, and a body high that relaxes and relieves pain.
Yield
Harlequin:
Outdoor yields can be of up to 700 grams while indoor yields are usually around 600 grams per m2.
The harvested buds are round, not too big, and with a deep green color with mild hints of purple and blue and pistils that vary from orange to vivid red.
When cured you will find the smell to be musky and with hints of tropical fruits.
Cannatonic:
Yields for this strain are usually around 400 grams per plant outdoors and 500 grams per m2 indoors.
The buds are dense, packed, and coated in trichome crystals that will make you stare at its beautiful main cola.
Grow Difficulty
Harlequin:
Harlequin tends to be picky about humidity and temperature and is most suited for indoor growing.
If you want to grow it outside you need a warm climate with moderate to low humidity but given the right humidity, it can show very good resistance to mold and pests.
Flowering time for Harlequin is usually around 8 to 9 weeks but it does have a tendency to take longer, sometimes requiring up to 12 weeks for harvest.
Also, keep in mind that if you want to reach the highest level of CBD it is best to harvest your crop a little early.
Harlequin is also a clone-only strain, so if you want to grow it you will need to procure a clipping from a mature plant.
It's important to remember that colas sometimes become so dense and large that they require stakes for support during the flowering stage.
Cannatonic:
This is a strain that is most easily grown indoors because of its high proclivity for mold and mildew.
If despite the difficulty you decide to grow it outdoors it will be ready for harvest by early October.
The plant will benefit from humidity levels of around 60% during the vegetative stage and it should be gradually reduced to 40% in late harvest.
The indoor flowering time is between 9 and 11 weeks sometimes taking up to 12 weeks before reaching full maturity.
Plant Height
Harlequin:
Indoors where height can be easily controlled Harlequin reaches a moderate height that fits in most grow rooms or tents.
Outdoors Harlequin can become quite tall reaching up to 2 meters.
Cannatonic:
Cannatonic is a short to medium-sized plant that doesn't usually exceed 70 cm indoors or outdoors.
Flavors
Harlequin:
The flavor can be described as a sweet, potent herbal flavor with hints of mango and citrus along with pine notes.
Once burned the flowers have a woody, earthy smell and the flavors become more creamy and linger in the palate when smoked.
Cannatonic:
The taste shows a large number of terpenes, mostly myrcene, and linalool that you can tell from the citrusy smell.
The taste is of fresh pine and citrus that sticks on your tongue when smoked with hints of herb and pepper on the exhale.
Genetics/Parents
Harlequin:
Harlequin is a mostly Sativa strain (75% Sativa) crossed from a Swiss Sativa, Nepali Indica, Thai Sativa, and Colombian Gold.
Although several online seed companies claim to sell seeds of Harlequin, the strain's growers claim to have never released seeds.
Colombian Gold is an iconic cannabis strain without which many of the newer strains such as Skunk #1 wouldn't exist.
The Thai Sativa is also famous for the "Thai Sticks" and was one of the first famous strains with a distinct citrusy smell.
Cannatonic:
Cannatonic's first parent, the MK Ultra, is known for its extremely high CBD content, reaching up to 18%.
While G13 Haze is a relatively unknown strain that possesses high CBD concentrations as well as other characteristics to make it a good medical strain.
Cannatonic is the first commercial cannabis seed on the market with reliable 1:1 CBD and THC ratios.