In the world of cannabis, auto-flowering strains are a relatively new phenomenon.
Unlike traditional cannabis strains, which require a specific light cycle in order to flower, auto-flowering strains will begin to bloom automatically after a few weeks of vegetative growth. This makes them much easier to grow for novice growers, and it also allows for multiple harvests in a single season.
In addition, auto-flowering strains tend to be shorter and more compact than their traditional counterparts, making them ideal for stealth-growing operations.
As the demand for easy-to-grow cannabis continues to rise, it's likely that auto-flowering strains will only become more popular in the years to come.
In this article, we'll look at 10 of the Most Popular Autoflower Strains.
Free Cannabis Seeds? Check out my list of the best seed bank promotions – Including FREE Seeds, discount codes, and giveaways!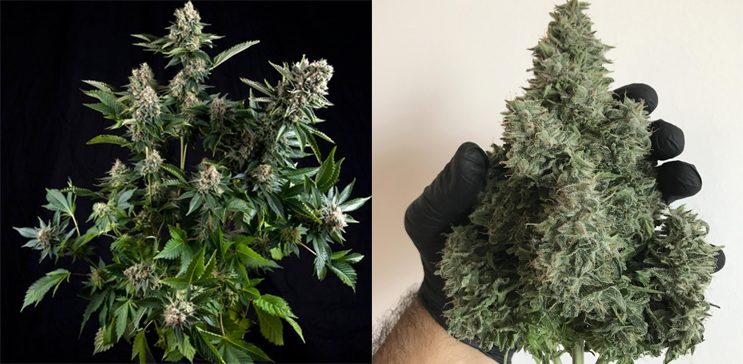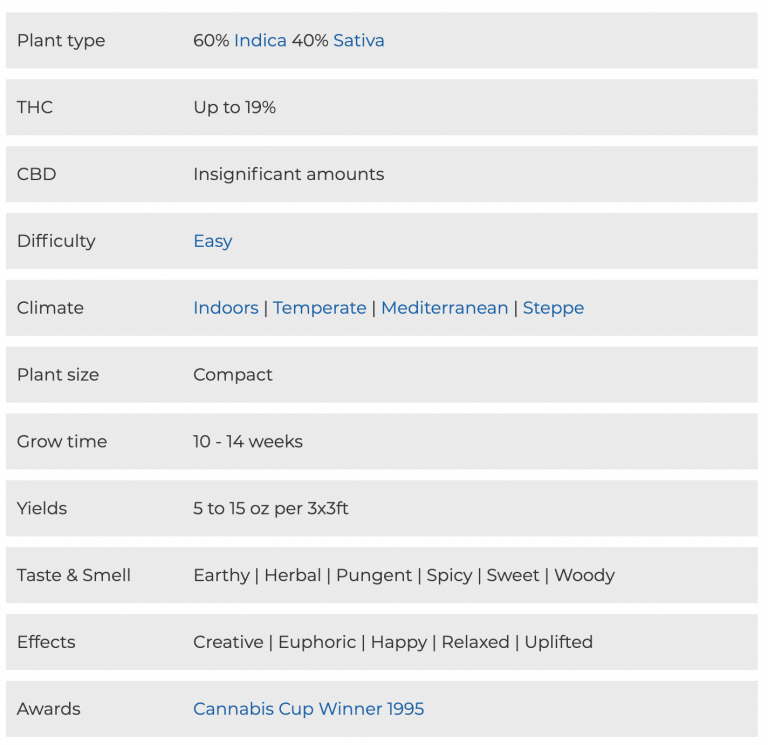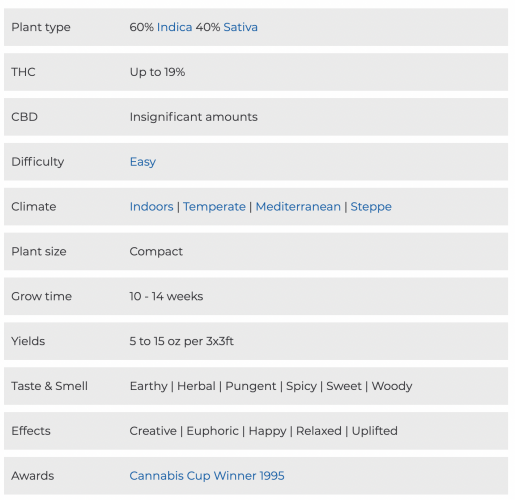 The iconic strain is now available in the auto-flowering variety!
White Widow Autoflower is a hybrid cannabis plant that is easy to grow and produces high-quality buds. The plant has a short flowering period and is resistant to pests and diseases. The buds are large, dense, and covered in white trichomes. The smoke is smooth and has a sweet flavor. The high is cerebral and uplifting. Overall, the White Widow Autoflower is an excellent choice for novice growers.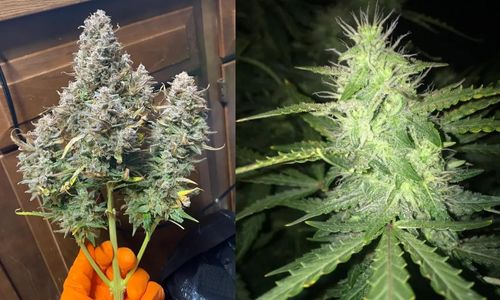 Despite its name, AK-47 autoflower is known for its relaxing and happy effects. It is also famous for its long-lasting high, which means it provides great value-per-toke. The taste of AK-47 is mostly earthy with a sour tinge, and it also has a sweetness to it that makes it pleasant to smoke. Overall, this is a great strain for anyone looking for a mellow and happy high.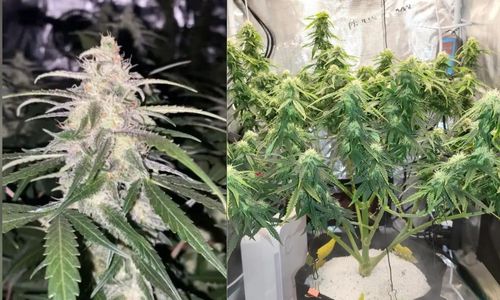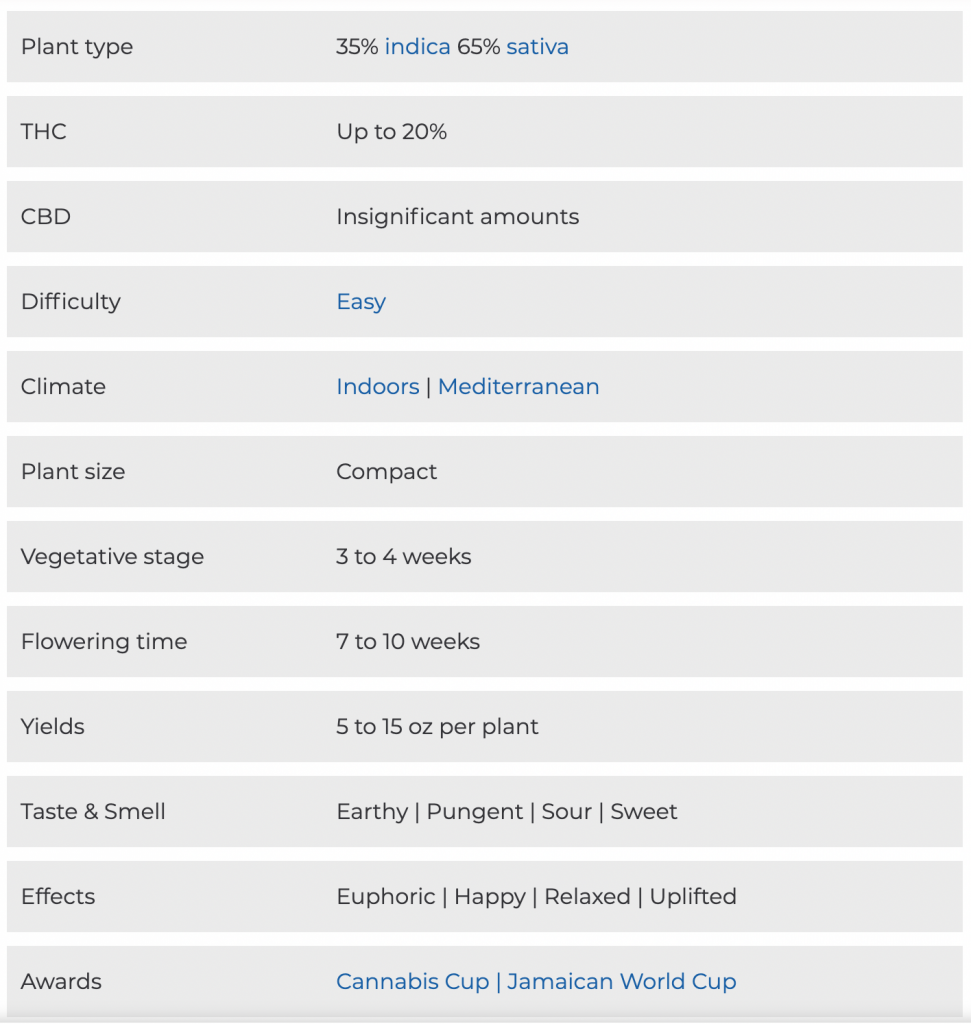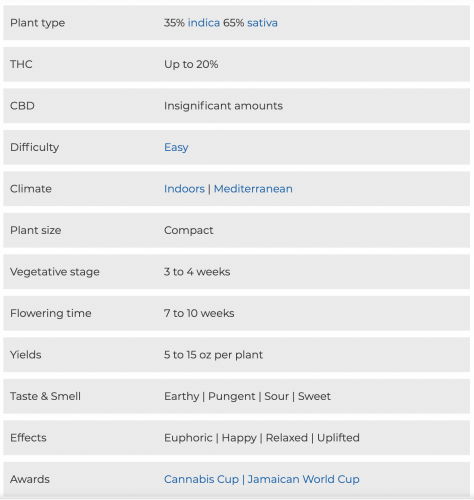 Gorilla Glue Autoflower is a top-notch auto-flowering strain that's perfect for novice growers and experts alike. With a fast flowering time of 10-14 weeks and high yields of 5-15 ounces per plant, Gorilla Glue Auto is a great choice for anyone looking to get their hands on some quality bud. This strain's relaxing properties make it ideal for managing stress, anxiety, and insomnia, while its powerful munchies can be a godsend for those with appetite issues. So if you're looking for an easy-to-grow, high-yielding strain that packs a punch, Gorilla Glue Autoflower is the one for you!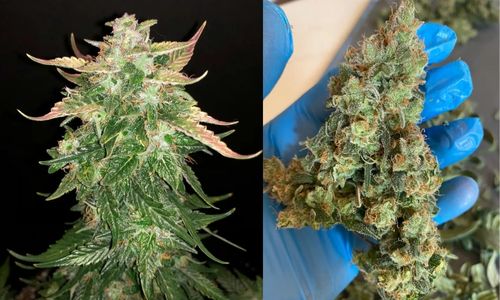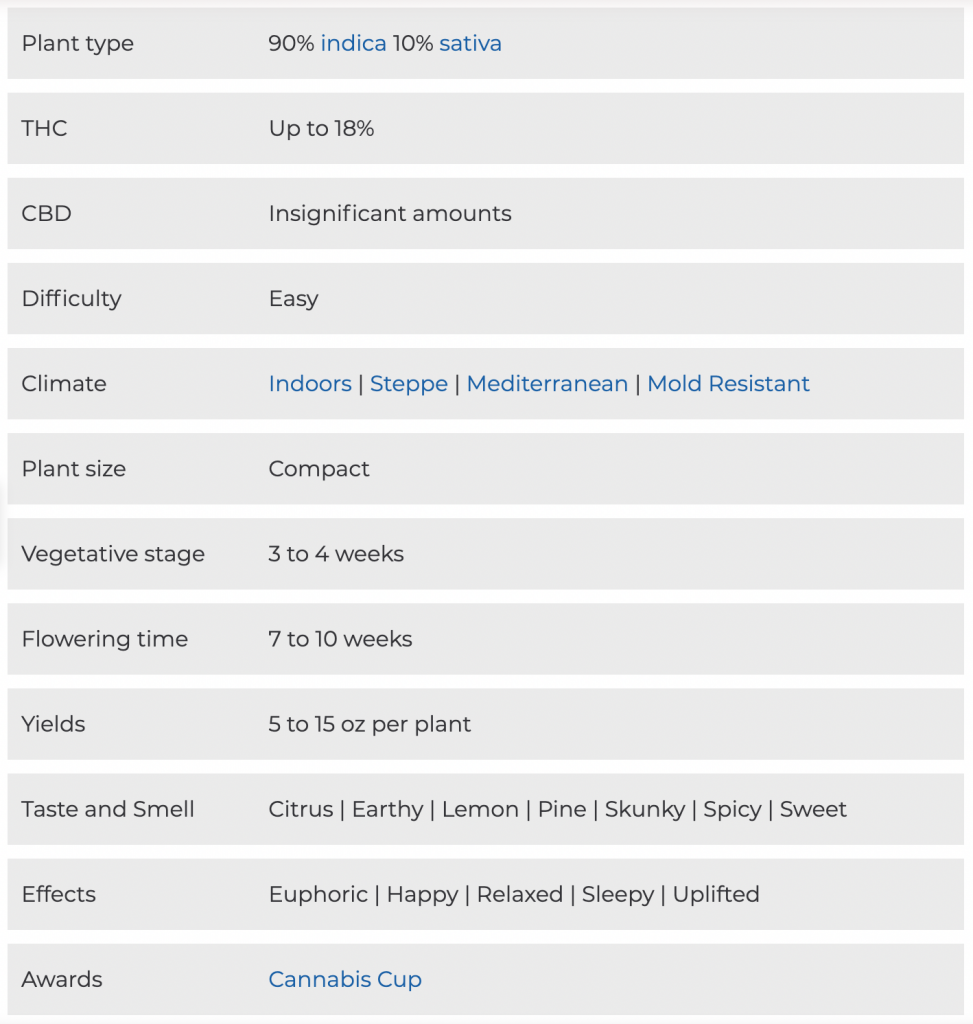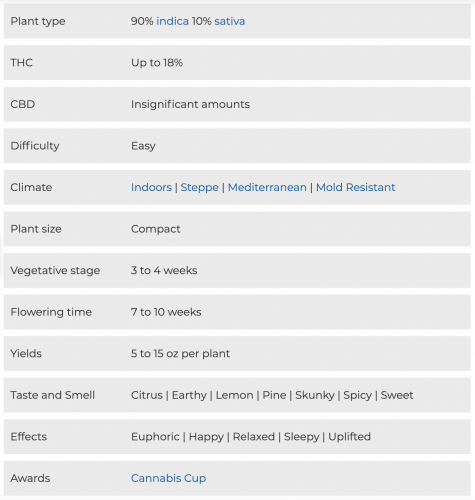 If you're looking for a potent, relaxing, and all-around enjoyable marijuana strain, look no further than Northern Lights. This auto-flowering strain is a favorite among growers and smokers alike, thanks to its high THC content and easy-to-grow nature. Northern Lights Auto is relatively easy to grow, even for first-time growers. They're very resistant to mold and pests, making them a great choice for those looking for a low-maintenance plant. And the yield is fairly high – you can expect somewhere around 5 to 15 ounces of marijuana per plant, depending on if you have an indoor or outdoor grow.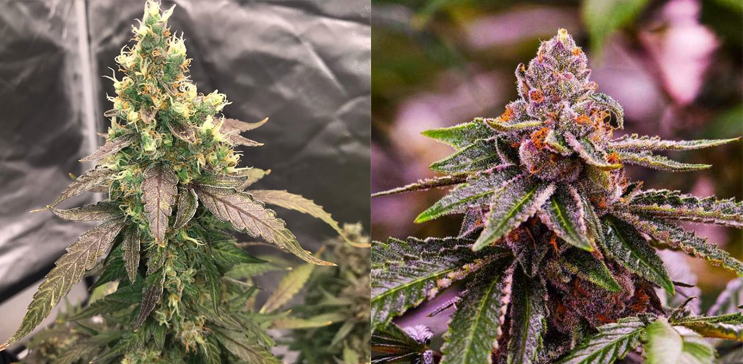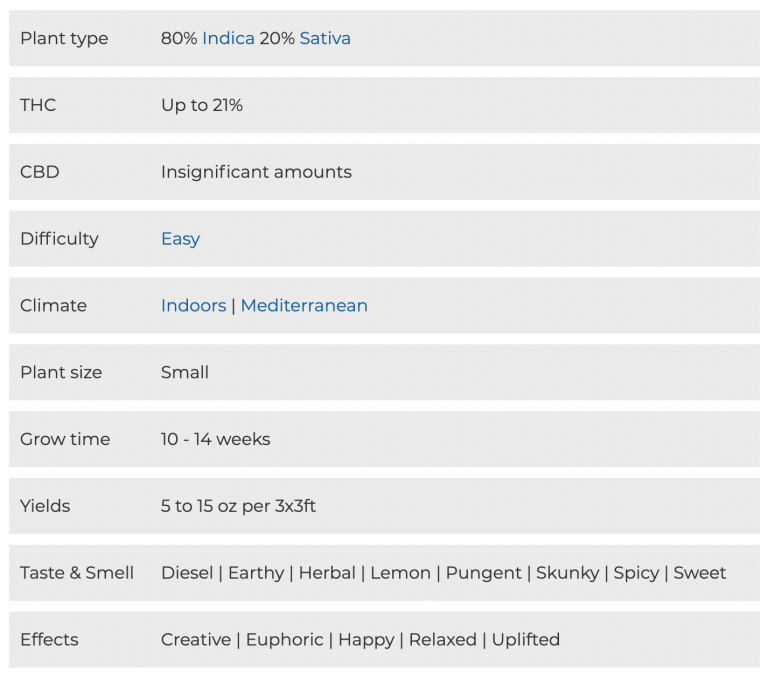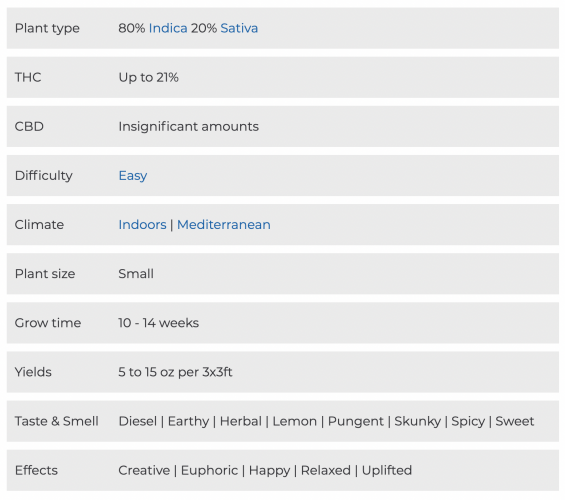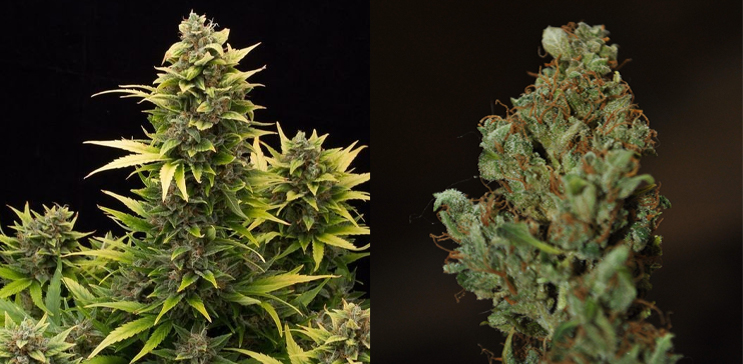 | | |
| --- | --- |
| THC | 9-13% |
| CBD | Medium |
| Aroma/Flavors | Earthy, Sweet, Citrus |
| Grow Difficulty | Easy |
| Effects | Effects, Social, Uplifting |
The Sativa-dominant strain is very similar to the original in terms of aroma and flavor.
The earthy, sweet taste left behind is pleasant without being too obvious.
The aroma isn't the best part of this popular strain.
The strain may not be as potent as the original but still manages to pack a punch.
Novice smokers can use this to get a taste of what the original feels like before jumping straight in.
Speaking of novices, the Original Amnesia Auto is a great stepping stone into growing an original Haze.
The autoflowering variety is much more resilient and yields significant amounts.
For that only starting to grow weed, the autoflowering variety is a great introduction.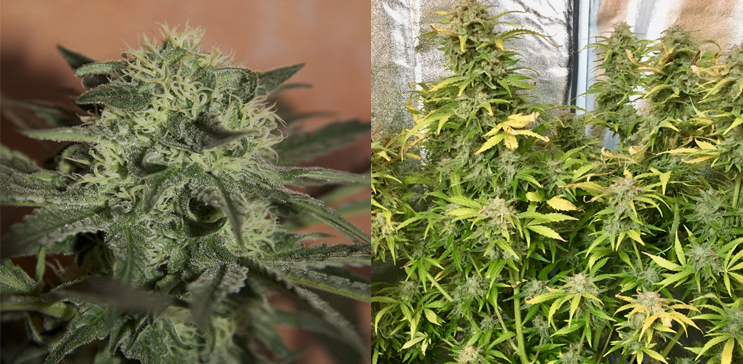 | | |
| --- | --- |
| THC | N/A |
| CBD | High |
| Aroma/Flavors | Citrus |
| Grow Difficulty | Easy |
| Effects | Relaxing |
The Lemon Auto is a popular autoflowering strain not just to smoke but also grow.
Like a lot of autoflowering plants, the Lemon Auto is extremely resilient.
The plant does not give in to the mold and fungus that comes with humidity.
It's a great strain for beginners to start with!
The plants have a strong smell, and you will find this when you smoke it as well.
The hybrid releases notes of citrus in the air and leaves behind a pleasant citrusy taste.
The high that accompanies this delicious taste is one of relaxation.
It's a great strain for medicinal purposes such as stress, anxiety, and insomnia!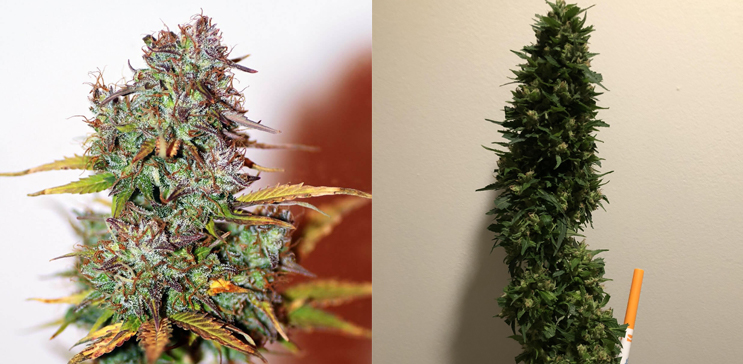 | | |
| --- | --- |
| THC | N/A |
| CBD | High |
| Aroma/Flavors | Fresh Melon |
| Grow Difficulty | Easy |
| Effects | Cerebral |
The Mini Gun Auto is a powerful hybrid. It is a combination of two incredible strains, Lowryder #2 and AK47.
The hybrid auto strain, despite its potency, is an incredibly easy one to grow! It also has a beautiful taste making it the ideal smoke before bedtime.
The strain produces a large amount of resin, so it can be used to make concentrates and waxes as well! It grows in any environment and does not require any extra effort to be made.
A novice grower won't have a hard time managing the plant and instead will have a nice-sized yield to match.
The strong flavor of melon that comes with the relaxing and cerebral high makes a filter necessary if you're trying to be discrete.
The high CBD content in the strain also makes it a great medicinal strain!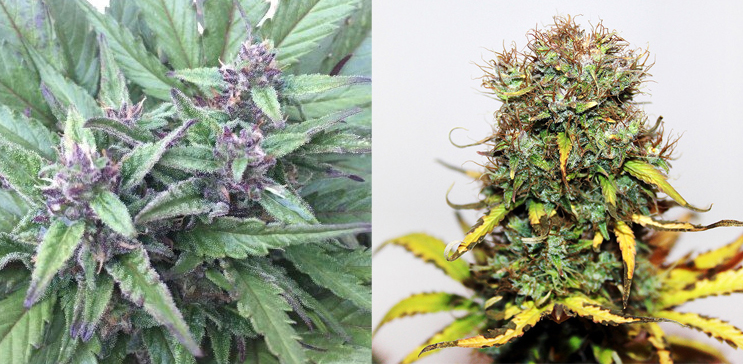 | | |
| --- | --- |
| THC | 14% |
| CBD | Medium |
| Aroma/Flavors | Flowery, Berry, Sweet |
| Grow Difficulty | Easy |
| Effects | Relaxing, Uplifting |
The Blueberry Autoflowering comes from a legacy.
The Blueberry strain has made a name for itself in the community from the very beginning, and the autoflowering version makes it better!
The cult favorite is now easier and faster to grow and still has fantastic yields!
The Blueberry Autoflowering is a great strain for those looking for a tasty high.
A light body high and relaxation accompany the legendary blueberry taste without leaving you too stoned.
It can lull you off to sleep but can also relax your muscle pain and tension before exercising.
The moderate THC levels and CBD levels make it great for both medicinal and recreational use!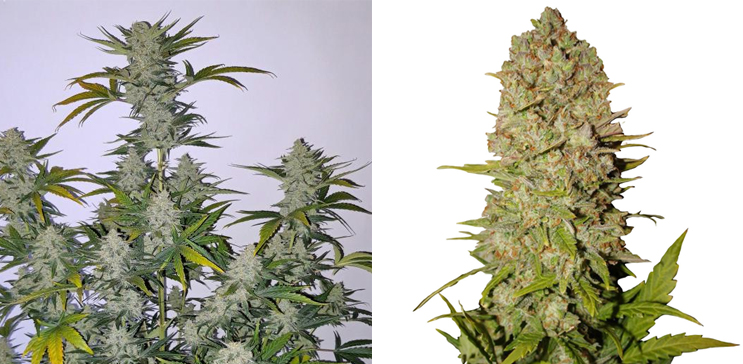 | | |
| --- | --- |
| THC | Medium |
| CBD | N/A |
| Aroma/Flavors | Tropical, Pineapple, Sweet |
| Grow Difficulty | Easy |
| Effects | Relaxed, Body High |
Apart from being an easy way to get a taste of the iconic Pineapple Express strain, the auto-flowering version offers its benefits!
Pineapple Express Auto is no less potent than the original, meaning it packs an Indica-heavy punch that is perfect for evenings when you don't need to be productive!
Unlike some other Indica strains, it doesn't leave you sluggish but leaves you relaxed and euphoric!
The taste is another aspect that makes the strain so popular.
The pineapple taste of the strain is unique and leaves behind a pleasant smell and aroma with the relaxed, body high.
It's also very popular as a medicinal strain!
Check out my full Pineapple Express strain review & growing guide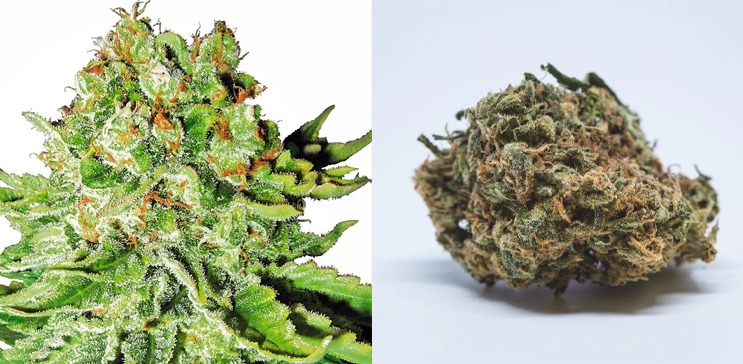 | | |
| --- | --- |
| THC | 14% |
| CBD | Low |
| Aroma/Flavors | Fruity, Sweet, Earthy |
| Grow Difficulty | Easy |
| Effects | Happy, Relaxed, Uplifting |
Packed with all the original strain qualities, the Northern Lights Autoflowering is now easier to grow!
The auto-flowering version makes the process faster but does not compromise on the potency of the buds.
Northern Lights Autflowering is an easy strain for beginners to grow as well! She grows anywhere and is extremely resilient. The plants won't require any additional care apart from the basics and yield a good amount.
The strain has the classic relaxing and uplifting effect that is so popular among cannabis users.
It's a great strain to smoke and relax at the end of the day. The bud is also incredibly tasty, making it a pleasant experience for all your senses!
Check out my full Northern Lights strain review & growing guide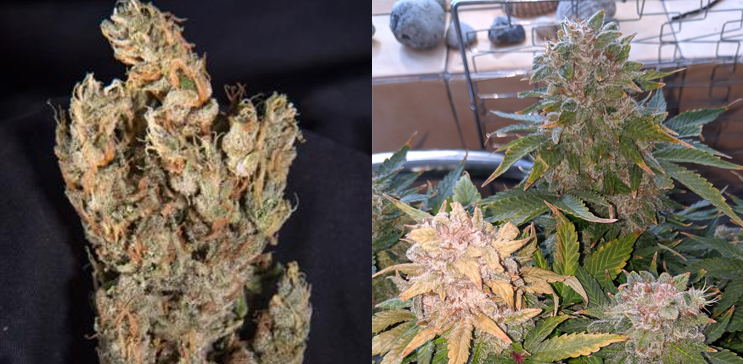 | | |
| --- | --- |
| THC | High |
| CBD | N/A |
| Aroma/Flavors | Fruity, Mango |
| Grow Difficulty | Easy |
| Effects | Relaxing |
The Space Mango Auto is literally out of this world.
While the pun may not be to your taste, the strain definitely will be. It has a pleasant mango taste that is sweet and fruity.
It leaves behind a fragrant scent that is nice when you're high.
The strain will have you spacing out with its strong cerebral effects.
Don't worry if you find yourself staring at the wall and introspecting; it's all a part of the trip!
Despite being an auto-flowering plant, the effects are strong.
It is better smoked without company and when you have little to do but go to bed.