Autoflowers are much easier to grow than photoperiod cannabis strains.
However, some Autos are definitely easier to grow than others.
In this article, I'll cover the 10 easiest Autoflower strains to grow.

Ready? let's get started
Easiest Autoflower Strains To Grow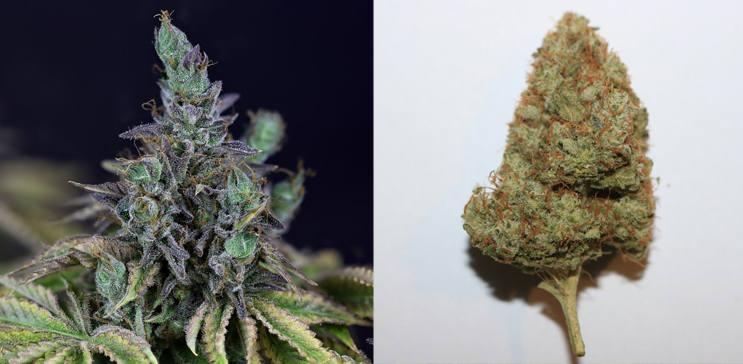 | | |
| --- | --- |
| THC | 25% |
| CBD | 0 – 1% |
| Aroma/Flavors | Mint, Wood, Cookies, Citrus, Kush |
| Grow Difficulty | Easy |
| Effects | Euphoric, Creative, Relaxation |
Gelat.OG's complex taste comes from her genetics.
Two potent strains, Gelato and OG Kush have been combined to produce this heady mix of deliciousness and intense high.
The hybrid is truly the best of both worlds. Combining the best features of the two strains led to a hybrid that crosses 2m in height when cultivated outside.
Despite the height, it is easily managed and yields large quantities.
Gelat.OG isn't just a pleasure to grow, but to smoke as well!
The bud comes with a delicious taste and a high that will leave you glued to the couch with a giddy smile on your face!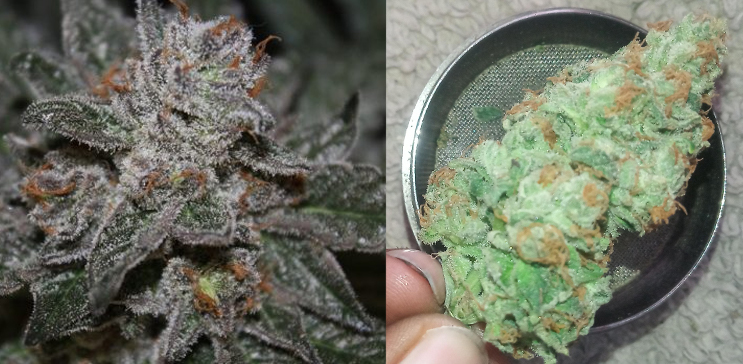 | | |
| --- | --- |
| THC | 10 – 15% |
| CBD | 1.0% |
| Aroma/Flavors | Berry and Citrus |
| Grow Difficulty | Easy |
| Effects | Relaxing |
The best part about Blue Ice OG isn't the taste or the relaxing high, but growing it!
The strain is one of the few that require no special care to turn out beautiful, tight buds.
It is one of the easiest strains to grow; even a novice will have no issues with the plant!
Blue Ice OG is an easy-to-smoke strain with a pleasant relaxing high.
It leaves you light and calm without being narcotic in its effects.
It's a perfect strain for when you're stressed or for an evening smoke.
The high is accompanied by the delicious taste of berry and citrus. Blue Ice has a rich taste for a plant that grows very quickly.
So, the next time you need to chill, you know what strain to pull out!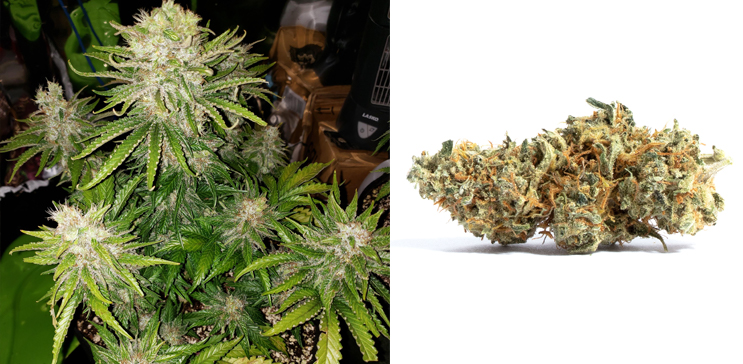 | | |
| --- | --- |
| THC | 17% |
| CBD | Low |
| Aroma/Flavors | Fruit, Floral, Earthy |
| Grow Difficulty | Easy |
| Effects | Psychotropic, Creative, Euphoric |
Amnesia Fast will make you forget about any other strain you've smoked or grown.
The strain holds up to its name in several ways, by growing a lot faster than expected and also having a mindblowing high.
The strain is very popular among novice growers as the plant is extremely resilient and strong.
It can grow both indoors and outdoors and yields a significant amount.
You can expect a crop in just 50 – 55 days!
The high is also something to write home about.
The Sativa dominant hybrid has an intense high that will leave you uplifted and creative, but with some psychotropic effects. Any new users should be wary of these effects.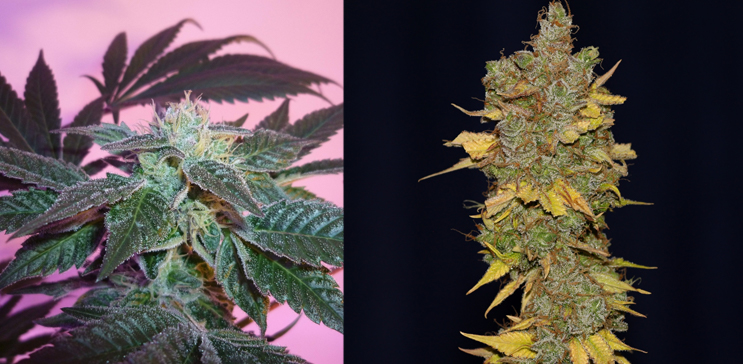 | | |
| --- | --- |
| THC | 15-20% |
| CBD | Low |
| Aroma/Flavors | Spicy, Chocolate, Lemon, Diesel |
| Grow Difficulty | Easy |
| Effects | Relaxing, happy, uplifted |
This incredible hybrid seems intimidating at first, but once you get to know it, it becomes a favorite.
Badazz Cookies is a hybrid that produces incredible amounts of resin and doesn't require an experienced hand to grow well.
While it is sensitive to humidity and mold, some clean air and observation will keep it healthy.
The strain is a hybrid of three very powerful strains, which gives it an intensely high THC level and a low to non-existent CBD level.
Despite the THC content, the high isn't earth-shatteringly intense.
In fact, the high leaves a person calm, collected, and cool. It doesn't interfere with daily life at all!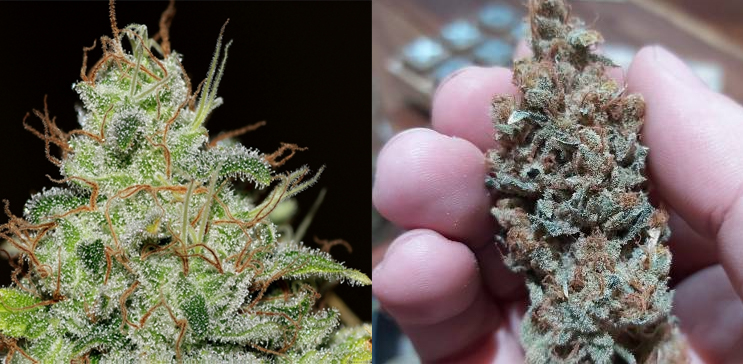 | | |
| --- | --- |
| THC | 20% |
| CBD | 1% |
| Aroma/Flavors | Diesel, Earthy, Sweet |
| Grow Difficulty | Easy |
| Effects | Uplifting, Euphoric, Creative |
The Bruce Banger FAST is a Sativa dominant hybrid that is incredibly versatile and adaptable.
The versatility and yield more than makeup for the long wait of up to 9 weeks.
This strain is a novice grower's dream; easy, adaptable, and plentiful.
The high is no less either.
The strain is packed with up to 20% THC and very little CBD.
The diesel scent and taste are accompanied by an uplifting and euphoric high.
The high lasts for literal hours and comes with a surge of creativity that you'll appreciate in the mornings.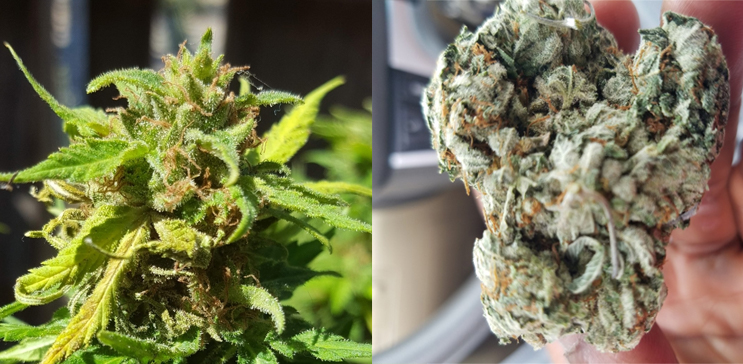 | | |
| --- | --- |
| THC | 18% |
| CBD | 0.15 – 0.25% |
| Aroma/Flavors | Earthy, Pine, Lemon |
| Grow Difficulty | Medium |
| Effects | Relaxed, Euphoric, Happy |
The White OG has powerful parents, White Widow and SFV OG Kush, known and beloved by all.
The combination of two award-winning strains is the hard-hitting, stunning strain.
It is destined to be your new favorite.
The strain is usually an indoor plant with a pretty lengthy flowering time of 10-11 weeks.
The trick with this plant is care.
The more you care for the plant in the ways that it requires, the higher it yields.
So, it may not be the best plant for novice growers, but a slightly more experienced hand would be very happy with the results.
The high is like nothing else.
It is an intense cerebral rush that will leave you immobile for hours.
If you're planning on smoking this, forget about being productive and be prepared for a good night's rest.
It's the ideal strain to smoke before bed.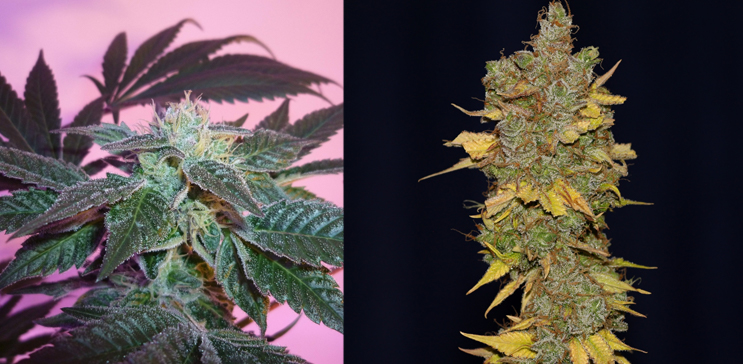 | | |
| --- | --- |
| THC | 15 – 20% |
| CBD | 0 – 1% |
| Aroma/Flavors | Cheese and Diesel |
| Grow Difficulty | Easy |
| Effects | Energetic, Uplifting |
The surprising thing about this strain is the combination of flavors.
The Badazz OG Cheese is an intentional mix of cheese and diesel as flavors.
If you find yourself cringing a bit, maybe try it before you knock it?
The plant itself isn't as complex as its flavors.
Badazz OG Cheese is a plant that can be grown in any environment and doesn't require any extra care to flower.
The special part about the strain is the color change that takes place when the temperature drops at night.
When the temperature drops, you can see the strain turn red-purple!
The strain is remarkably easy to grow and can be grown even by a novice grower.
The happiness you get from growing it might just match up to the energetic and uplifting high from the strain!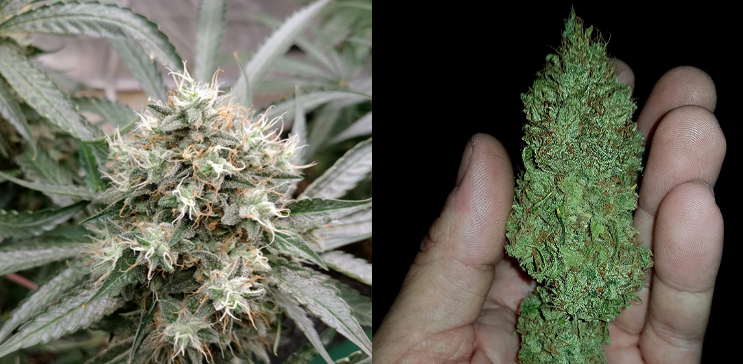 | | |
| --- | --- |
| THC | 15 – 20% |
| CBD | 1% |
| Aroma/Flavors | Fruit and Diesel |
| Grow Difficulty | Easy |
| Effects | Euphoria, Uplifted |
Strawberry Banana Grape is a treat for your senses.
The strain is the ideal example of good things come in small packages.
The plant itself is quite small but produces enough and more.
With impressive yields of 400-500 gr/m2, you're going to need to support the branches before they break!
The yield doesn't take an expert hand.
The plant adapts easily to any environment and can be grown even by a novice.
It doesn't require any special care apart from the support for its branches when the time comes!
The high taste and aroma come as a surprise.
The incredible THC levels mean that the uplifting and euphoric effects are incredibly powerful and wonderfully long.
It has the perfect mixture of a berry and diesel taste that will leave you salivating for more.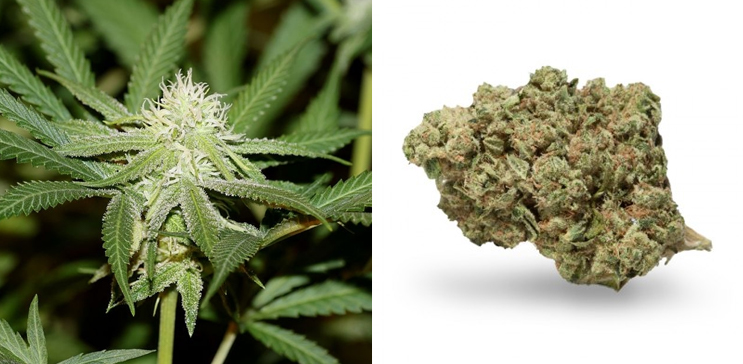 | | |
| --- | --- |
| THC | 20 – 30% |
| CBD | 0.38% |
| Aroma/Flavors | Lemon, Sweet |
| Grow Difficulty | Easy |
| Effects | Uplifting, Cerebral |
The strain is delightful in many ways.
Apart from the usual taste and high, the Limoncello Haze plant looks decidedly like a Christmas tree if not trimmed appropriately.
The appearance aside, the strain is relatively easy to grow and adapts to both indoor and outdoor environments.
When growing the strain, it is important to remember that it is quite sensitive to temperature and humidity.
Ideally, when cultivating outside, it requires a semi-humid climate with temperatures ranging from 72 – 80 degrees Fahrenheit in the daytime.
Limoncello may be demanding while growing, but to smoke it is very nice. The high of the strain starts with an energy boost and focus that are perfect for tasks.
The focus comes from a change in perception of stimuli; some even call it psychedelic! Later on, the high wears down and leaves you spacey and cerebral.
Limoncello is the ideal morning smoke, with its lemony taste and mind-bending high.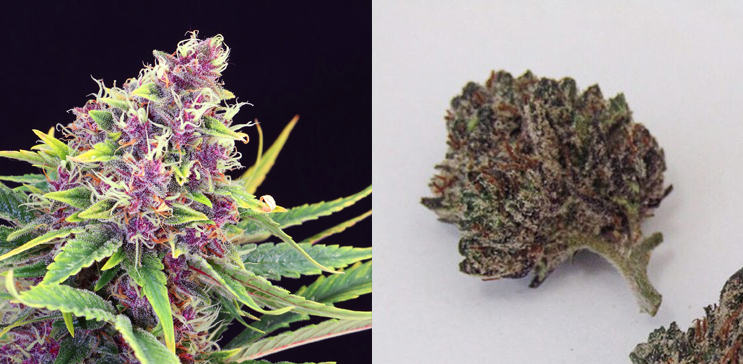 | | |
| --- | --- |
| THC | 15 – 20% |
| CBD | Unkown |
| Aroma/Flavors | Flowery, Pine |
| Grow Difficulty | Easy |
| Effects | Focused, Relaxed, Sleepy |
The flowers of the Purple Bud will immediately catch your attention.
The large flowers are in different shades of purple, faint to deep indigo.
The purple color of the buds have no effect on the taste of the strain; it is not grape flavored.
The Purple Bud is more flowery and piney in taste.
The high is also more cerebral, relaxing, and creative than expected.
The strain also has a few psychoactive properties, so you're in for a treat!
It makes the perfect nighttime smoke and medical cannabis, with its soothing and calming effects.
The plant itself adapts to any temperature and grows both indoors and outdoors.
It handles any amount of mistakes and changes and is a great strain for novice growers to start with.
Even a novice grower can gain a high yield from this strain.