Short on time? Here's my quick MSNL Seed bank review for 2022…
My Quick MSNL Review
MSNL Seeds are definitely one of the better seed banks to use.
They have a huge selection of low-priced seeds with fast shipping to the US, Canada & the EU.

They also include at least 5 free seeds with every order which is one of the best free seed offers I have found.
However, they currently don't offer any kind of germination guarantee, which is quite disappointing. There are also reports of pretty average customer service, although I haven't experienced any issues with my orders.
Best MSNL Discount Code: DONTGO10 to get 10% off your order.
Continue reading this MSNL seed bank review for a full list of their pros and cons, details of what discounts they offer, and how they compare to the best seed banks that ship to the USA.
Pros of MSNL Seed Bank
Fast 5-day shipping to US & Canada
Accept PayPal, Cashapp, and Venmo
Competitive seed prices
Lots of great promotions
FREE seeds with every order
High-quality strains
15% bitcoin discount
Stealth shipping
Cons of MSNL Seed Bank
No germination guarantee
Average customer service
MSNL Alternatives
This MSNL review is part of my seed bank reviews series, where I am reviewing all of the top seed banks to see which ones are worth giving your money to.

Here are the best alternatives to MSNL:
Seedsman is a very similar seed bank to MSNL, offering a large selection of cheap seeds. Seedsman is actually one of the few seedbanks that has a larger strain selection than MSNL. I also generally find their seeds cheaper than MSNL.

ILGM has better customer service, faster shipping, and a 100% germination guarantee. However, they have a smaller strain selection than MSNL and their seeds are a bit more expensive.

Weed Seeds Express is a newer seed bank, but I've enjoyed using them over the last couple of years. They have an excellent website, fast shipping, and responsive and friendly customer service.
Crop King Seeds – A great option if you live in Canada and need your seeds fast (as they are based in Canada) However, their seeds can be quite expensive.
You can check out a full list of the seed banks I've reviewed below:
MSNL Seeds History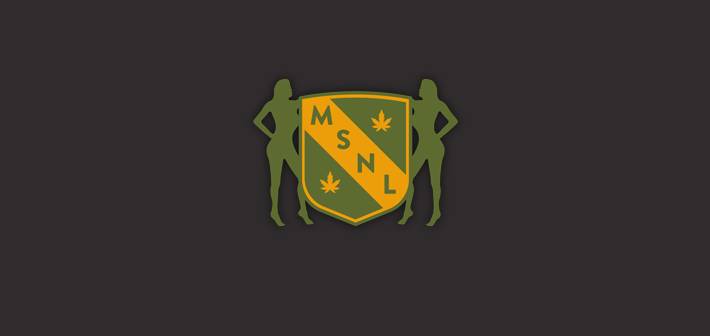 MSNL Seed Bank is based in the United Kingdom.
Founded in 1999, MSNL Seed Bank prides itself on being one of the original cannabis seed banks with more than 20 years in the industry.
What started as two friends simply growing strains they collected and traded through their travels around Europe and Australia, has now turned into a renowned seed bank with more than 200 strains to choose from.
One thing I appreciate about Marijuana-Seeds.NL is its ultimate goal of empowering consumers compared to some other seed banks.
They aim to do this through resources and education, as well as offering customers rigorously tested, extremely high-quality genetics.
Seed Quality
Let's get this MSNL Seeds Review started by talking about their seed quality
MSNL's founder was actually a geneticist, so high-quality genetics are very important to the company.
This is why every cannabis seed and strain collected is rigorously tested to ensure quality, viability, and consistency.
Marijuana-Seeds.NL lives up to this promise and seeds are generally of extremely high quality.
They take great pride in their marijuana seeds genetics, so it's no surprise their products almost always live up to this promise.
Strain Selection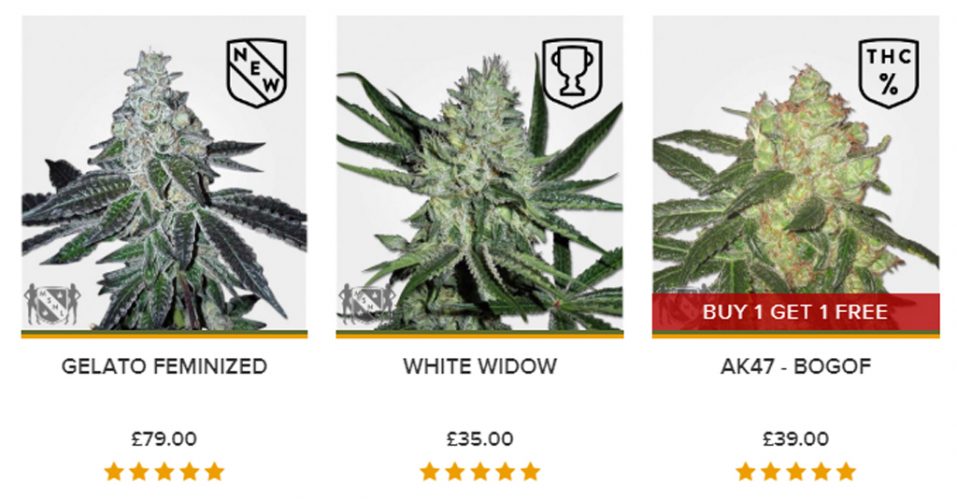 MSNL has a seriously impressive cannabis seed selection, offering more than 200 strains.
MSNL works closely with several reputable breeders (all under the MSNL brand) to ensure as many fan-favorite strains are available to the public.
Additionally, MSNL offers several types of seeds including regular seeds, feminized seeds, and auto-flowering seeds.
They even offer several medicinal strains.
Marijuana-Seeds.NL also has a variety of "value-pack mixes", where you get a bit of everything.
These value packs can be great for new growers as it allows you to find your own niche and figure out what works best for you.
Some of MSNL's most popular offered strains include Girl Scout Cookies, Blue Dream, NYC Diesel, Blueberry, Sour Grape Kush, and Northern Lights.
Customer Service
Most reviews regarding MSNL's customer service are positive.
It's clear they make customers a priority and aim to resolve all issues as quickly as possible.
Another thing I like about Marijuana-Seeds.NL is they have a fairly comprehensive FAQ section, meaning you can answer almost any question without actually having to contact the company.
However, if you do need to contact MSNL, there is a contact form provided on the website.
Their site states they aim to answer all emails within 24 hours, however, to allow up to 72 hours before contacting again.
MSNL also offers both a local and international phone number customers can use to contact the company during office hours (listed as 9 am to 5 pm GMT, Monday through Friday).
What Do Real Customers Think?
Overall, most customers seem to be pleased with their purchases from MSNL.
According to many online forums, MSNL seeds are high-quality and produce impressive yields.
Additionally, many customers report any issues with their orders or with the seeds themselves were addressed promptly.
Some reviews do question the origins of MSNL's seeds, as breeders are undisclosed.
However, as mentioned previously, all seeds are lab-tested and are under the MSNL brand.
Payment Methods
Update: MSNL now accepts other forms of credit cards and debit cards, including VISA credit cards, which makes it extremely easy to purchase!
One department where MSNL seems to be slightly lacking is with payment options.
Marijuana-Seeds.NL does accept credit or debit cards, but only Mastercard.
So if you don't have a Mastercard, you have to resort to another payment method or buy a prepaid gift card, adding unnecessary hassle.
Other payment methods offered by MSNL include BitCoin, bank transfer, international money orders, and cash.
One upside with MSNL is when you pay via BitCoin or bank transfer, you're eligible for 10 percent off your order plus double-free seeds.
Shipping
Marijuana-Seeds.NL ships worldwide.
According to MSNL's site, every order is shipped within one business day (of payment being received).
Orders shipped within the UK typically take one to three business days.
Orders shipped within continental Europe usually are received within three to five business days.
Orders shipped to other countries (including the United States) can take anywhere from 6 to 25 business days, though 7 to 12 is the norm. MSNL will ship to illegal states like Georgia and Texas without any issues.
Along with this, all of the shipping methods feature guaranteed stealth shipping to ensure that everything is as discrete as possible.
MSNL is one of the few seed banks that ship to Australia, but they cannot guarantee that you seeds will arrive. You just have to take the gamble.
Is Shipping Discrete?
MSNL's number one priority is shipping orders in a safe and secure manner.
Depending on where the order is being shipped to, as well as the selected shipping option, seeds are packaged and disguised in different ways.
However, all orders will be shipped in a plain, unmarked envelope from the UK.
As for shipping options, Marijuana-Seeds.NL offers three: standard, stealth, and "guaranteed stealth".
Standard shipping is the basic and default option, where seeds will be shipped in a plain, unmarked envelope.
Standard shipping does not typically include tracking information.
Stealth shipping is a step up from standard shipping, in regards to discretion. With stealth shipping, your seeds will be hidden in some way.
Stealth shipping may or may not include tracking information. "Guaranteed stealth" shipping adds an additional level of discretion.
If you select the "guaranteed stealth" option, your items will be shipped in the same hidden fashion as with stealth shipping.
However, "guaranteed stealth" always includes tracking information.
Plus, if you select the "guaranteed stealth" option and do not receive your order within the maximum allotted time period, MSNL will reship your order free of charge.
While all orders are discreetly shipped, you may want to upgrade to the stealth or "guaranteed stealth" option if you're worried about your order successfully reaching you or if having tracking information is important to you.
The only complaint I found when it comes to MSNL's shipping methods is sometimes cannabis seeds are repackaged and it may lessen the aesthetic appeal of the product.
Promotions
There's no denying how expensive cannabis seeds are, so perhaps my favorite thing about Marijuana-Seeds.NL is they include free seeds with every order which is great for saving money.
The amount of free seeds you receive depends on how much you spend and the prices of the seeds you purchase, though every order includes at least five. Nobody can complain about receiving free products!
Orders over £100 GBP (approx $141USD), receive 10 free seeds, five regular and five feminized.
MSNL also has a rewards program where for each £1 you spend, you receive three points. This means for every £100, you receive 300 points.
Points can be applied to future orders to receive a discount.
Points do not expire and if you accumulate enough, you could potentially receive a whole order for free!
As for other discounts and promotions, check MSNL's site frequently as they do offer other promotions fairly frequently.
Overall the prices of the product offered by Marijuana-Seeds.NL are very reasonable and when you incorporate their discounts and rewards program, then you are looking at some great deals!
Is MSNL Reliable?
The last point I want to cover in this Marijuana Seeds NL Review is reliability.
As mentioned previously, most reviews regarding MSNL are positive, including in regard to their overall reliability.
Customers report quick shipping times and high-quality products.
As mentioned previously, some customers have found an issue with the way seeds are discreetly packaged, though it doesn't seem to affect the actual cannabis seed quality.
Overall, Marijuana-Seeds.NL is definitely a reliable choice for any grower.
MSNL FAQs
Is MSNL Legit?

Yes, MSNL Is definitely a legit seed bank. They have been operating for many years and have a loyal fan base.
You can confirm this by simply checking their Trustpilot rating.
What Does MSNL Stand For?
MSNL stands for Marijuana Seeds Netherlands. MSNL's website domain is Marijuana-Seeds.NL which is quite a mouthful. It, therefore, gets shortened to MSNL to keep things easy as it's quite a complicated name 🙂
How Long Does MSNL Take To Ship?
Orders shipped to the USA can take between 6 to 25 business days to arrive, with the average being between 7 to 12.
However, MSNL state that 4-7 days is normal.
Where is MSNL located?
MSNL does not have a physical storefront, but they are based in London, UK.
Where does MSNL ship from?
MSNL ships their seeds from London, UK.
Where does MSNL get its seeds?
MSNL works with a variety of reputable breeders, though all seeds are sold under the MSNL brand name.
Does MSNL offer any discount codes?

MSNL does offer discount codes fairly frequently. They also have a rewards program and include free seeds with every order.
Final Thoughts – MSNL Seed Bank Review
I hope you found this MSNL Seeds Review helpful.
Overall, Marijuana-Seeds.NL is a solid choice when it comes to seed banks.