Let's take a quick look at the 10 Most Popular Hybrid Strains
Free Cannabis Seeds? Check out my list of the best seed bank promotions – Including FREE Seeds, discount codes, and giveaways!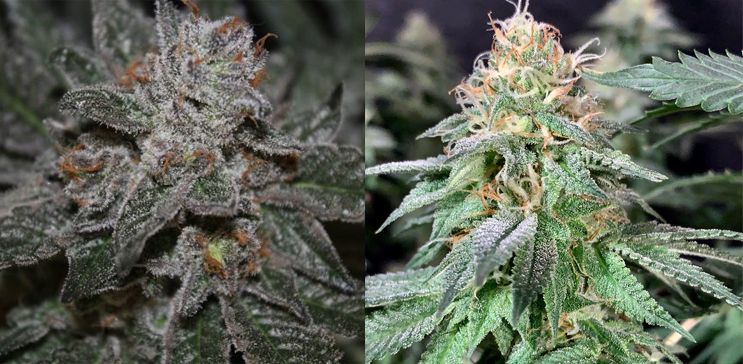 | | |
| --- | --- |
| THC | 10 – 15% |
| CBD | 1% |
| Aroma/Flavors | Berry, Citrus |
| Grow Difficulty | Easy |
| Effects | Relaxing |
Whether you're on the lookout for a new strain to grow or something new to smoke, the Blue Ice OG is perfect.
The strain is a beautiful mix of Blueberry Ice and OG Kush, making it potent and tasty.
It's also a great strain to grow since it doesn't require extra care but yields large amounts.
Blue Ice OG isn't just a strain for novice growers but those new to smoking as well!
It has the intense taste of berry with citrus notes that aren't too harsh and leave a nice aroma behind.
The high is also not too narcotic.
The strain is the perfect way to unwind and relax without being stuck on the couch!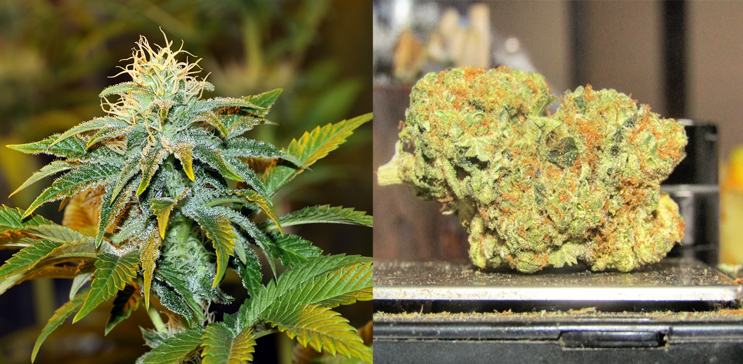 | | |
| --- | --- |
| THC | 17.5% |
| CBD | 1% |
| Aroma/Flavors | Sweet, Fruity, Cookies |
| Grow Difficulty | Medium |
| Effects | Relaxing, Uplifting, Focus |
A strain that'll help you relax during a hectic workday without losing your focus and motivation, is Girl Scout Crack is the strain you've been looking for!
The popular strain is a mix of two of the most popular strains, Girl Scout Cookies and Green Crack.
The blend gives rise to a strain that is the best of both worlds, both in taste and effects!
The strain is better suited to indoor growing and doesn't yield extremely large amounts.
Despite this, the product is extremely high quality, making it a very popular hybrid strain to grow and smoke!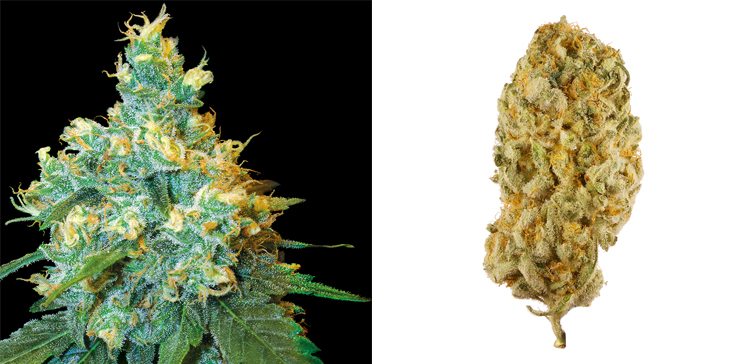 | | |
| --- | --- |
| THC | 21% |
| CBD | N/A |
| Aroma/Flavors | Lemon, Orange, Pine, Skunk |
| Grow Difficulty | Easy |
| Effects | Energy, Euphoria, Focus |
Jack Herer is a legendary hybrid strain that, much like its namesake, has revolutionized the world of cannabis consumption!
It's a blend that brings together the best of both worlds, a great taste, and an even better high!
The strain has pretty high levels of THC, which leaves you with a long, relaxing, yet energetic high.
The unique, pleasant taste and aroma of the strain will appeal to most palettes, so it's fun to smoke with friends.
When smoked in a group, the strain will leave everyone euphoric and relaxed enough to have a nice laugh and stimulating conversation!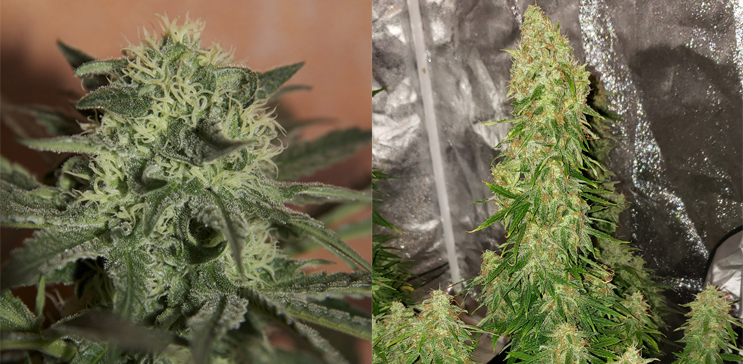 | | |
| --- | --- |
| THC | N/A |
| CBD | High |
| Aroma/Flavors | Skunk, Citrus |
| Grow Difficulty | Easy |
| Effects | Cerebral, Mellow, Relaxing |
Auto Lemon is a strain that is perfect for beginners.
They grow quite easily, both indoors and outdoors.
You won't have to worry about humidity ruining the plant with mold and fungus.
With a little attention, the strain provides a good yield and nicely sized buds that smell strongly.
If you're looking to be discreet, you'll need carbon filters. The strain is popular with beginners for the ease of growing and the nice high.
The citrus notes leave a pleasant taste and aroma to bask in.
When it hits, you can expect a nice relaxing feeling to seep through you.
You'll be mellow but enough to be locked to your couch!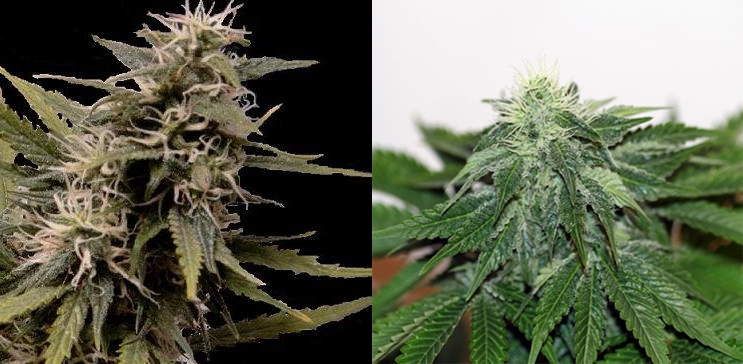 | | |
| --- | --- |
| THC | 2% |
| CBD | 16% |
| Aroma/Flavors | Pine, Sour |
| Grow Difficulty | Easy |
| Effects | Mellow, Euphoria, Relaxing |
Don't let the name of the strain throw you off.
Despite the intimidating name, the hybrid strain is one that will soon become a staple of yours.
The strain is low on THC but high on CBD and is great for medicinal purposes.
It's a very popular strain for those dealing with insomnia, fatigue, stress, and anxiety.
The mellow, relaxing high will take the load of the day off you and lull you into a peaceful sleep.
It's perfect for those that need some relief for their mind and body.
The taste isn't the most exceptional, tasting sour pine needles and hints of bitterness.
But, if you need something to smoke in the evenings, you can't get any better than Nemesis.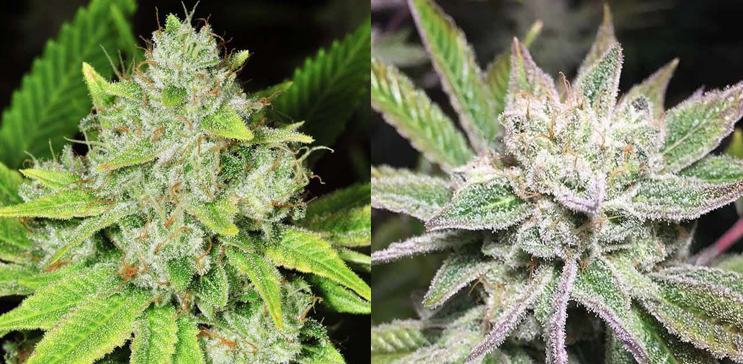 | | |
| --- | --- |
| THC | 24% |
| CBD | <1% |
| Aroma/Flavors | Citrus, Pine, Earthy |
| Grow Difficulty | Easy |
| Effects | Relaxing |
The Original Glue Auto is a hybrid strain that is a great strain for growing weed.
Even a novice can reap a good yield out of the strain with little extra care necessary.
The buds are also incredibly potent and sticky, making them perfect for someone to make a concentrate.
As easy as the strain is to grow, it may not be that easy for a novice to smoke.
The high can be quite intense and sets in quite quickly.
For an experienced user, the relaxing effects will feel like a boon.
The relaxing effect of the strain isn't potent enough to lock you to the couch and allow for socializing.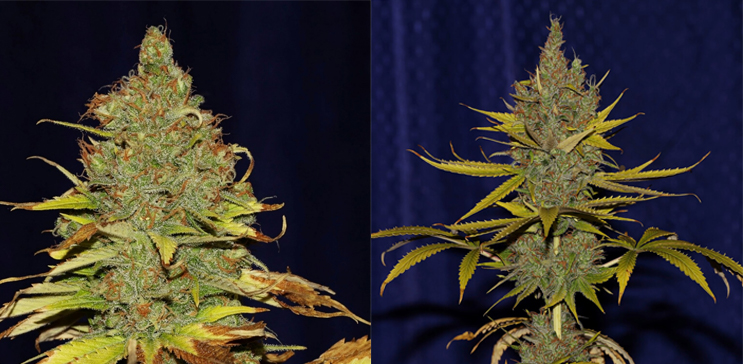 | | |
| --- | --- |
| THC | N/A |
| CBD | N/A |
| Aroma/Flavors | Blueberry |
| Grow Difficulty | Easy |
| Effects | Relaxing |
The C99 x Blueberry FAST is popular among novices.
It is easy to grow since it grows in any environment with minimal extra care.
The leaves on the plants are also few and far, making them easy to trim.
The only visible issue that novices might have is the amount of space the plant requires; it's quite a tall plant!
The taste is just as pleasant as the growing process.
The blueberry notes make it ideal for those who love the taste.
It helps greatly with those experiencing physical pain and insomnia.
It's got an incredibly medical effect and leaves you relaxed.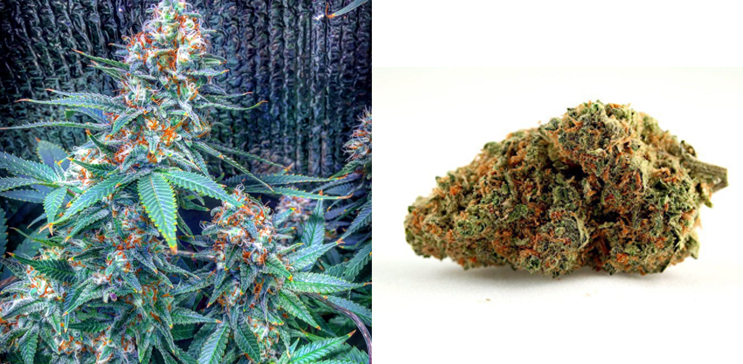 | | |
| --- | --- |
| THC | 17% |
| CBD | N/A |
| Aroma/Flavors | Earthy, Sour, Skunk, Sweet |
| Grow Difficulty | Easy |
| Effects | Relaxing, Sleepy, Uplifting |
If you've heard of Jack Herer and Green Crack and sampled them, then you've already tried a little of what the Skunk #1 has to offer.
It's a unique smoke that leaves a sour, earthy, and predictably skunky taste and aroma.
The best part about the strain is its effects.
It's known and loved for its sedating and relaxing high that can even be used medicinally.
It's great for those with chronic pain and fatigue because of its sedating and uplifting effects.
The strain is revolutionary and used as a parent plant for many iconic strains you know and love.
Despite not having a high THC level, Skunk #1 has earned its spot as one of the most popular strains.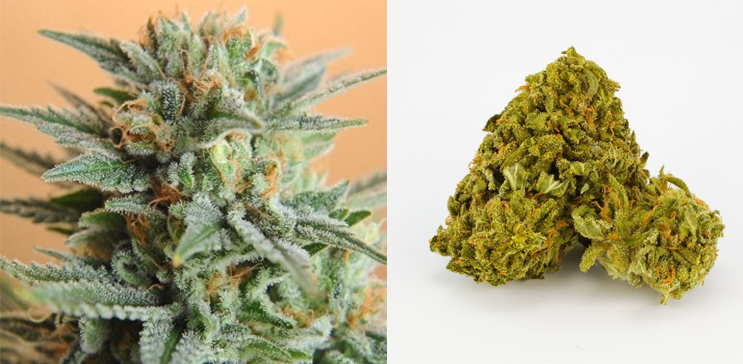 | | |
| --- | --- |
| THC | 20 – 25% |
| CBD | N/A |
| Aroma/Flavors | Mango |
| Grow Difficulty | Easy |
| Effects | Body High, Sleepy, Cerebral |
Despite the name, Papaya tastes distinctly of mango.
The incredible taste is matched with an incredible high. It's not energetic, rather extremely narcotic.
It is best smoked in the evenings, preferably right before you're hitting the hay because of its intense effects.
The incredible effects are popular among those with issues such as chronic pain and insomnia.
It also reduces nausea and increases appetite. It's the perfect way to end a tough day.
What makes it popular among growers is how easy it is to grow.
Novices won't have any issues growing this incredible strain.
It can be grown in most conditions with ease and leads to a significant yield.