Let's take a quick look at the 7 Best Strains To Grow In Michigan.
Free Cannabis Seeds? Check out my list of the best seed bank promotions – Including FREE Seeds, discount codes, and giveaways!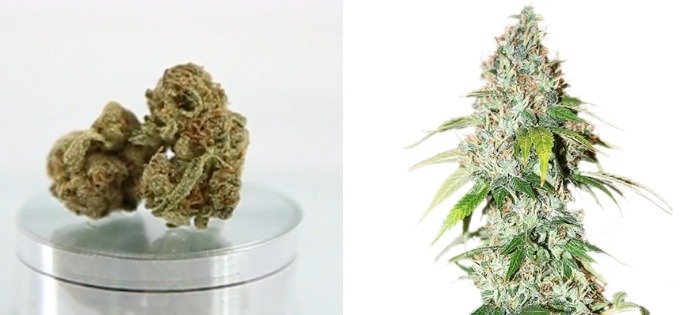 | | |
| --- | --- |
| THC | 24% |
| CBD | 0.3% |
| Aroma/Flavors | Berry, Citrus, Deisel |
| Grow Difficulty | Easy |
| Effects | Berry, Citrus, Deisel |
One of the most potent strains with 75% Indica, OG Kush is a cross between the Pakistani plant and Lemon Thai.
OG Kush, which technically stands for Ocean Grown Kush, has been popularly called Original Gangster Kush.
The strain has taken over the pop industry and is an evergreen favorite for many.
This plant produces dense and aromatic buds with about 24% THC content.
OG Kush is a great strain to grow in Michigan since it flourishes in warm weather.
The plant can grow as tall as 3 meters and has a citrusy fragrance with hints of berries and diesel.
OG Kush is also prized for its fruity taste and highly relaxing after effect.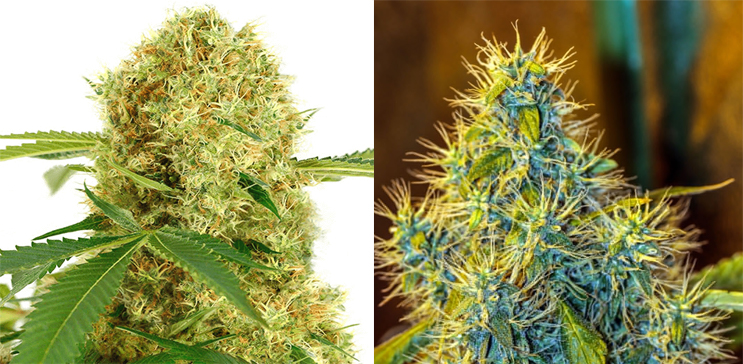 | | |
| --- | --- |
| THC | 20% |
| CBD | N/A |
| Aroma/Flavors | Earthy, Fruity |
| Grow Difficulty | Easy |
| Effects | Sleepy, creative, happy |
White Widow's name stems from its frosty appearance.
The plant is a south Indian Indica crossed with Brazilian Sativa, which gives it a profound earthy and fruity fragrance.
It must be harvested by October before winters, and it thrives outdoor in slightly warm and humid weathers.
The plant needs 8 weeks to grow and produces thick buds with glossy translucent spots, which give it a dewy look.
This strain hits the head almost immediately and gradually assuages the intense high.
The transition from cerebral to soothing is smooth, and the strain will leave you feeling giddy and relaxed.
A great choice for people who enjoy staying high and in the mellow zone, with 20% THC, White Widow will give you the best sleep of your life.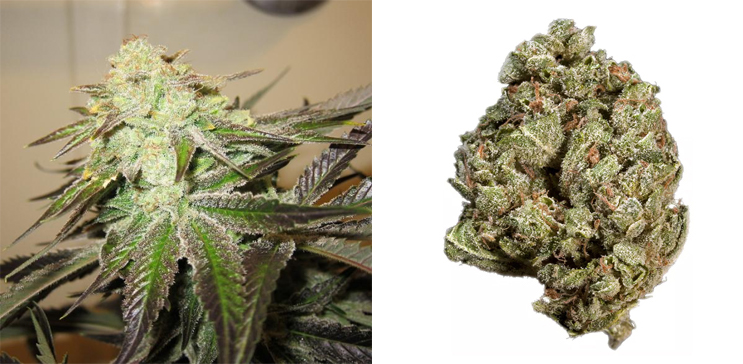 | | |
| --- | --- |
| THC | 19% |
| CBD | N/A |
| Aroma/Flavors | Diesel, Citrusy |
| Grow Difficulty | Easy |
| Effects | Soporific, uplifting |
A cross between the two most prized and powerful strains, OG Kush and Sour Diesel, this strain will hook you by your short hair. 818 Headband has received lots of appreciation for the anxiety and pain-relieving effect it has.
Rich and creamy smoke that leaves the room smelling fresh, it is a great vacation strain.
The plant has a photoperiod flowering type and is harvested in about 8 weeks.
It can be grown both indoors and outdoors, which is advantageous since you can grow it from anywhere.
It gives a slight head rush, and the name "headband" comes from the fact that consumers claim the strain puts slight pressure on the forehead, similar to that of a headband.
The strain consists of around 19% THC and very low CBD levels, making the high euphoric and calming.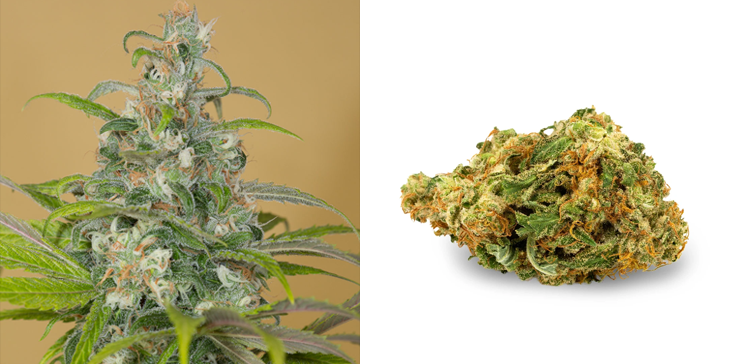 | | |
| --- | --- |
| THC | 20% |
| CBD | N/A |
| Aroma/Flavors | Sweet, sour, haze |
| Grow Difficulty | Medium |
| Effects | Sweet, sour, haze |
Blue Dream is another cerebral strain that has long-lasting effects.
The lingering fragrance of lemon and berries will refresh your senses and uplift your mood.
The plant thrives brilliantly in warm continental weather, making it easy to grow in Michigan.
This strain has 20% THC content accompanies by low CBD, which in turn gives one a prominent head high.
Each plant can produce around 700 grams of bud and grows as tall as 300cms.
It is a blend between blueberry ice and Haze and can be cultivated both indoors and outdoors.
It is known to have lots of medical benefits, such as combating nausea and stress.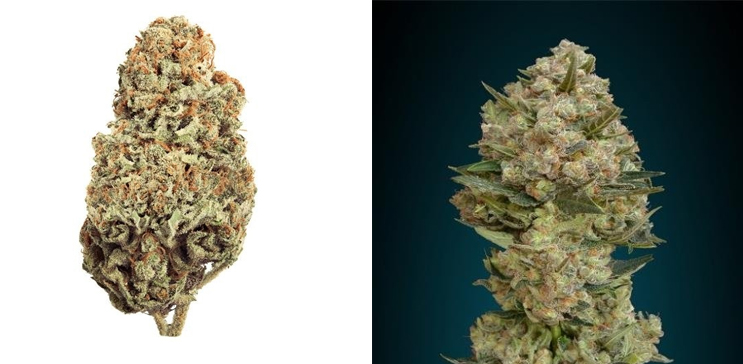 | | |
| --- | --- |
| THC | 18% |
| CBD | 0-1% |
| Aroma/Flavors | Citrus, Earthy |
| Grow Difficulty | Easy |
| Effects | Relaxing, calming |
The best characteristic of Critical is that it grows rapidly and promises a good quality yield.
Warm and sunny weather are best suited to grow this plant, which makes Michigan a perfect place for its harvest.
A cross between Afghani and Skunk, it has moderately high THC contents that round up to about 18%.
It is a blend of 60% Indica and 40% Sativa.
This strain can be cultivated either indoors or outdoors.
The height they gain ranges from 0cm to 220 cm, depending on where you grow it.
A fresh harvest after 7 to 8 weeks will give you a calming and relaxing after effect.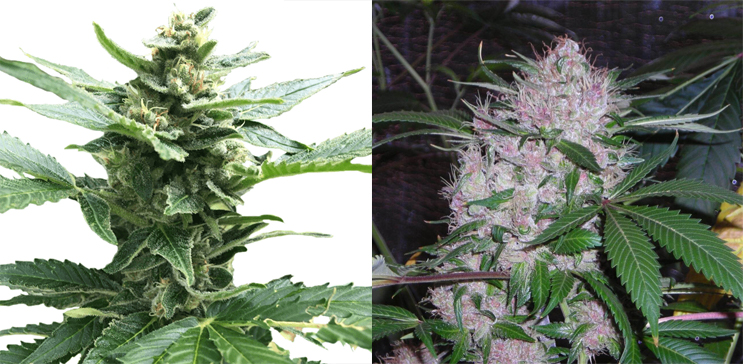 | | |
| --- | --- |
| THC | 23% |
| CBD | 0.5% |
| Aroma/Flavors | Fruity, Sour, Earthy |
| Grow Difficulty | Easy |
| Effects | Powerful, Cerebral, head high |
One of the most potent strains on our list, Northern Lights, contains 23% THC content and an almost negligible 0.5% CBD content.
Being Indica dominant, it gives a strong and euphoric high.
Outdoor plants are taller than indoor ones, ranging anywhere between 80 to 150cm.
You can have as up to 3 harvests in hot and sunny regions such as Michigan.
It is easy to grow, and slow-release fertilizers ensure a dense and nourished yield.
The plant is also naturally resistant to pests and plant diseases.
The final harvest has an earthy and fruity aroma, with purple and blue hues on buds.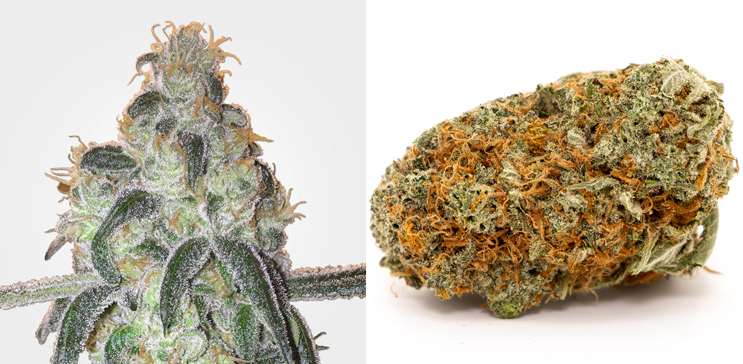 | | |
| --- | --- |
| THC | 28% |
| CBD | 0.2% |
| Aroma/Flavors | Sweet, lemon, cherry |
| Grow Difficulty | Easy |
| Effects | Cerebral, creative |
One of the most famous and massively liked strain, girl scout cookies, have been winning hearts from Day 1.
Girl Scout Cookies are incredibly potent, with 28% THC content.
This means an energetic and vigorous high with an intense head rush.
The child of the two most dominant strains OG Kush and Durban Poison, the resulting harvest is bountiful in all aspects.
Girl Scout cookies are popular for their sweet cheery, lemon, and mint after taste and the pleasant scent of citrus and sweet.
This strain ignites energy and gets one's creative juices flowing. It is grown indoors in warm climates.