Thinking about ordering cannabis seeds from Crop King Seeds but worried that they will be seized by customs?
I've had a few people email me recently asking if Crop King Seeds is safe to order from.

In this article, I'll answer that question and give you a few tips on how to make sure your seeds don't get seized.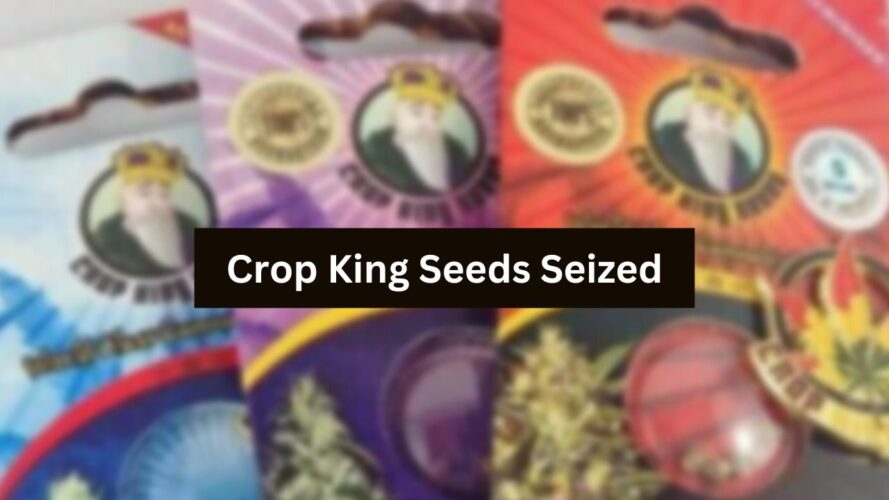 Do Crop King Seeds Get Seized A Lot?
The first thing to say here is that if you are ordering cannabis seeds from other countries, you are bound to get your seeds seized eventually. It's happened to me, and it's happened to many other growers, too.
Crop King Seeds are about as reliable as any other seed bank when it comes to shipping seeds.
However, I've read a few reports that their customer service can be rude when things go wrong, so keep that in mind when you're thinking about ordering from them.
I read a forum post while researching this article, where a guy phoned up Crop King and asked where his seeds were. The support agent replied with the following…
"Our seeds get seized by customs all the time, what do you expect."

Crop King Seeds Customer Service
Keep in mind that this was from 2017, so I would hope that their customer service has improved somewhat, but you can see how normal it is that seeds get stopped. Seed banks face a constant battle trying to get their seeds through customs, which is one reason why cannabis seeds are so expensive.
What Happens If Your Seeds From Crop King Get Seized?
It's usually not a big deal.
You just get an official-looking letter in the mail saying that your seeds have been confiscated and that you have a right to appeal them. For obvious reasons, most people never do.
However, it can be a frustrating experience when you have to wait longer for your seeds and also have to deal with poor customer service from the seed bank.
How To Make Sure Your Seeds Don't Get Seized
The only sure way to ensure that your seeds don't get seized is to order them from a reputable seed bank that is located in your country.

Doing this means that your package doesn't have to pass through customs, where it will be under more scrutiny than your local postal service (especially if it's from Amsterdam)

Here are my recommendations:

USA – If you are located in the USA (like me) use a seed bank like ILGM or WeedSeedsExpress, who ship from a warehouse in California.

Canada – If you are located in Canada, then Crop King Seeds are great, as they are based in Vancouver.
UK – If you live in the UK, order your seeds from MSNL, which are based in Gloucestershire

Europe – If you like in Europe, order your seeds from one of the many seed banks there, like Seedsman.