The smell of cannabis is distinct, to say the least…
To most growers, the pungent, delightful smell of healthy buds is an enjoyable experience.
However, if you're trying to grow stealthily and not attract any unwanted attention, the smell of weed can be your worst enemy, and you really need to focus on a low odor grow.
There are several ways to control the smell of cannabis in your grow room ( more on this later in the article  ) However, selecting a low odor strain is a great starting point.
In this article, I'll cover 10 of the best low odor strains to grow if you're looking to grow like a ninja.
Best Low Odor Strains – Quick Look
In a rush? No worries, here are the top 10 best low odor seeds.
Read on to find out more about each low odor strain…
A Couple Of Things To Note…
Before we get started, there are a couple of things to keep in mind before selecting a low odor strain.
1. Pick smaller strains
Smaller cannabis plants and strains smell less than larger ones ( go figure ) Therefore, if a completely discrete grow is essential, it's best to pick Auto-flower strains that grow short and compact. These strains also offer quicker flowering times, which means less time worrying about having to control the odor!
2. All strains will smell slightly
Even though the cannabis strains on this list smell much less than other strains, you're still going to have to take extra steps if you want to eliminate all of the odor with any strains. I've covered the best methods of odor control at the end of this article.
Best Low Odor Strains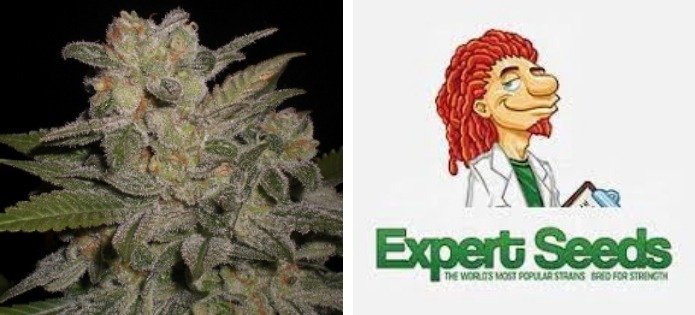 Flowering Time: 50 – 60 days
Plant height: 60-90cm
Yield: Medium
Blend: Indica dominant
Type: Auto-flowering
High: relaxed mixture of stoned & high
Northern lights.  Yup, that's right. One of the most famous strains of cannabis is actually one of the best plants to grow if you're looking to be discrete due to it being a low odor strain.
Northern lights  is also one of the easiest low odor cannabis strains to grow for beginners ( which is why it's so popular ) Northern lights has an earthy, sweet and slightly spicy smell when smoked, making it smell more similar to an incense stick than a skunk.
It tastes slightly fruity and gives a lovely relaxed high.
The auto-flowering version of Northern Lights is a shorter, faster-growing plant – perfect if you're looking to control smell.  If you need a low odor, then you need this cannabis seeds today!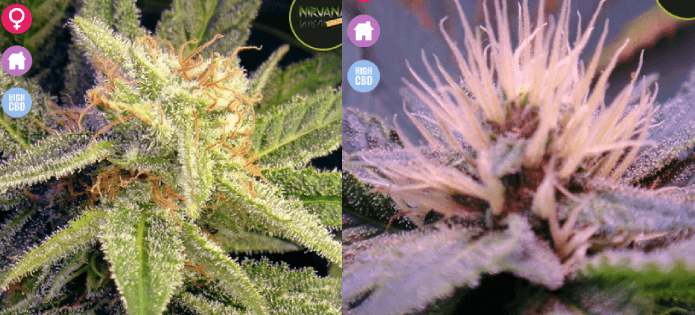 Flowering Time: 7-9 weeks
Effect: Euphoric, Relaxing, Sedating
Plant height: 189cm
A good looking plant that turns lavender blue mid way through flowering.
It's also great if you have a shorter growing space as it doesn't grow too tall.
Blue mystic produces a clear headed high that is slightly euphoric and is great for helping relieve stress and depression.  Further more this strain is very low odor, and is good for indoor grows.
The taste of this strain is like blueberries – yum!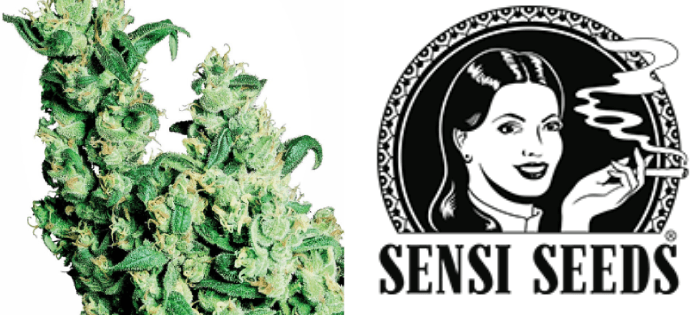 Flowering Time: 8 – 12 weeks
Effect: Euphoric, Happy, Uplifting
Plant height: N/A
Jack Herer is one of my favourite low odor strains of all time!
This strain produces a really nice, happy and euphoric high. The perfect day-time low odor strain.
The smell when growing is slightly fruity which helps to mask its smell.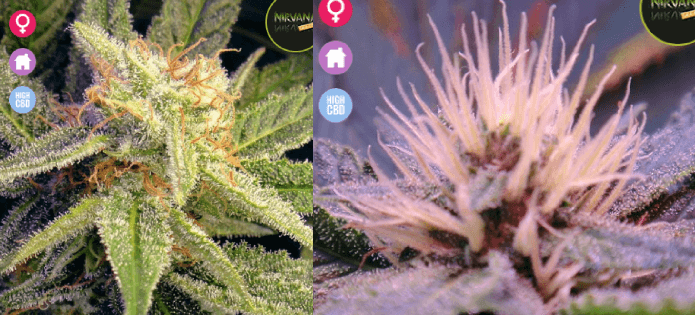 Flowering Time: 42 – 56 days
Effect: Body, Calming, Powerful, Relaxing, Sedative
Plant height: 90 – 140 cm.
Hash Bomb is an indica dominant strain which is very potent and will provide a more tranquilizing high.
Perfect for hash lovers, it will produce high amounts of resin and gives off a faintly sweet smell while growing.  This low odor is great for an indoor grow, so get these cannabis seeds today!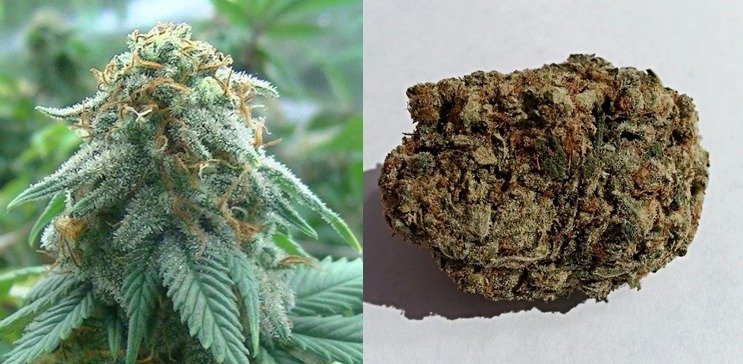 Flowering Time: 56 days
Effect: Body, Calming, Powerful, Relaxing, Sedative
Plant height: 90cm – 150cm
Just like the name suggests, Green Ninja is perfect if you're looking for a Ninja growth, as It has a much weaker odour than other cannabis strains.
You can also harvest this strain in only 60 days, which means less time worrying about the neighbours smelling your flowering buds.  This should be top of the list when looking at low odor strains, so definitely take a look at these today!
This strain has a tropical taste and a tranquil meditative effect.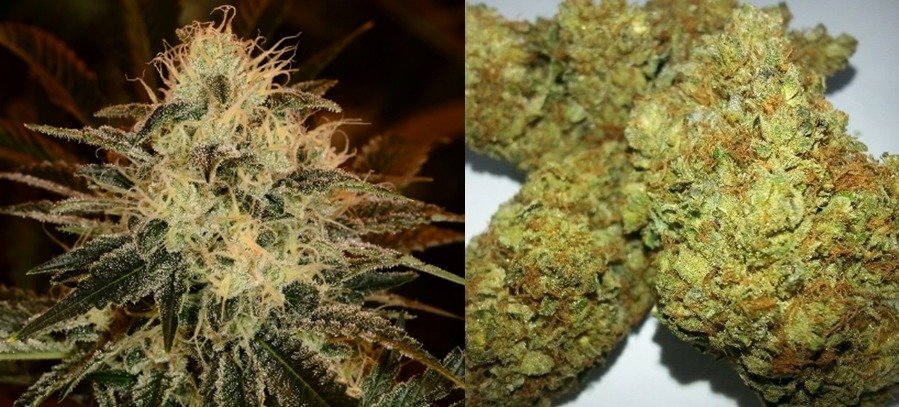 Flowering Time: 8-9 Weeks
Effect: Body, Physical, Powerful, Relaxing
Plant height: N/A
Yield: High
Like Northern lights, Master Kush is another easy to grow strain with a sweet taste and a very powerful, heavy effect.
This is definitely one for smoking on the couch, as you might not want be able to get up after a toke.
Many users are impressed at how little this strain smells.

Flowering Time: 65 – 75 days
Effect: Physical, Strong
Plant height: N/A
Yield: Medium – High
The musky cheesy aroma that this strain produces is where it got the tasty name. Northern Cheese is another strain that will give you a very heavy stoned feeling – be prepared for a dream like daze after your toke.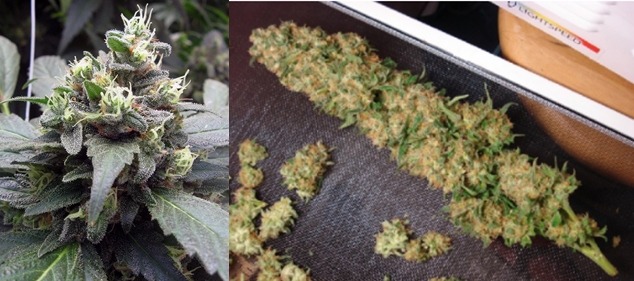 Flowering Time: 7 – 9 weeks
Effect: Relaxing
Plant height: 152cm – 182cm
Yield: Moderate
This mango tasting strain is great for depression, insomnia and lack of appetite. It's resin covered buds will produce up to 25% THC, which makes it a very popular strain in the cannabis community.

The fact that it's also low odour makes BC Mango a must try.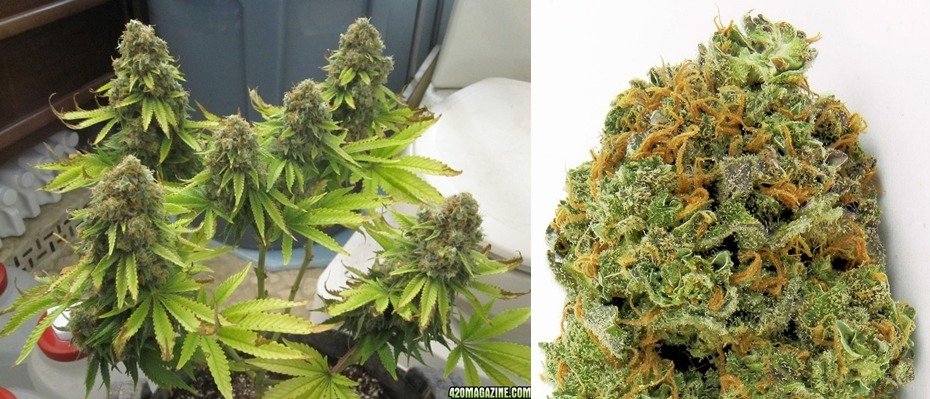 Flowering Time: 8 weeks
Effect: Physical, Heavy, Stoned
Plant height: 80cm – 100cm
Yield: Average
Wipeout Express is a really good strain if you're limited in space, with the plant reaching a maximum of 1m tall.

The yield might only be average but it's very easy to grow and is known for its low odour while growing.

The effects of this strain are very strong and will really pin you to the sofa.

Flowering Time: 60 — 80 days
Effect: Stoned – Body, Powerful, Heady
Plant height: 30 – 80 cm.
Yield: Average
Another short growing plant for urban growers, Polar Express will grow to a maximum of 80cm. This plant produces very dense buds and has a neutral smell when flowering.
Further Tips For Controlling The Smell
Picking a low odour strain is a great start, but all cannabis strains will still smell a little bit. Here are some quick tips to ensure that you grow is as stealth as possible.

1. Use a grow tent – Buying a decent air tight grow tent with at lead 600D fabric walls will keep the smell contained and make it much easier to manage. Most grow tents will come with built in ports for adding ventilation to…which brings us to our next tip.

2. Use ventilation and a carbon filter – If you want your grow to be truly stealthy, you absolutely must invest in a ventilation system. You'll need an inline fan to suck the smelly air out of your tent, some ducting to suck the smelly air through, and finally a carbon filter to neutralise the smell.

3. Control your heat & humidity – Weed smells stronger when it's in a warm environment. Keeping your grow room temperature as low as you can ( without harming your plants health ) will ensure that you minimize smell.

4. Grow fewer plants – Ok, I'll admit this one's pretty obvious, but fewer plants will mean you're dealing with a less intense smell no matter what strains you're using. If growing stealthily is extremely important to you, I recommend first growing one plant with one of the cannabis strains listed above to see how you manage the smell. You can always add more for your next grow.

5. Ona Gel –   I've never actually used this method, but many growers like it. You simply open a couple of tub of Ona gel and place them around your grow room ( outside the tent) Works best if you're only growing a few plants.

6. Careful when drying and curing –  The smell of weed usually intensifies when you're drying or curing. Make sure you dry and cure your buds inside your grow tent with the carbon filter/scrubber still running.
Final Thoughts
That's a wrap – I hope you found this article useful 🙂

Please let me know in the comments if you purchased any of these low smell strains and how you found controlling the odor!

Related posts from GreenBudGuru: