Free Cannabis Seeds? Check out my list of the best seed bank promotions – Including FREE Seeds, discount codes, and giveaways!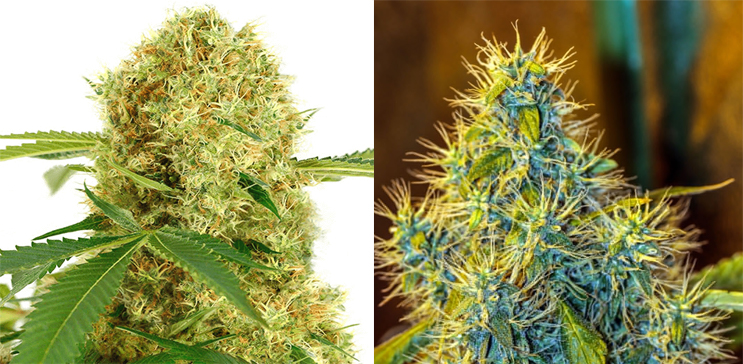 | | |
| --- | --- |
| THC | 19% |
| CBD | Insignificant |
| Aroma/Flavors | Spice, Earth, Pepper |
| Grow Difficulty | Easy |
| Effects | Creative, Euphoric, Relaxed |
White Widow is the strain to go for if you're looking for a nice, relaxing high through the day.
Even beginners can grow and smoke this hybrid strain with ease.
The spicy, earth and the mild peppery taste is unlike what you'd expect of this crystallized beauty.
If you're on the fence about White Widow, then it might help to know that this strain is an award winner!
The strain won the Cannabis Cup in 1995!
This is not surprising, considering its smooth yet intense high.
The ease of growing this hybrid strain is another factor that makes it an award winner!
The strain grows well indoors and outdoors, flowering during periods of less light.
The plants themselves grow from 2 to 4 feet indoors and have bountiful harvests of up to 18 ounces a plant!
That's winner behavior!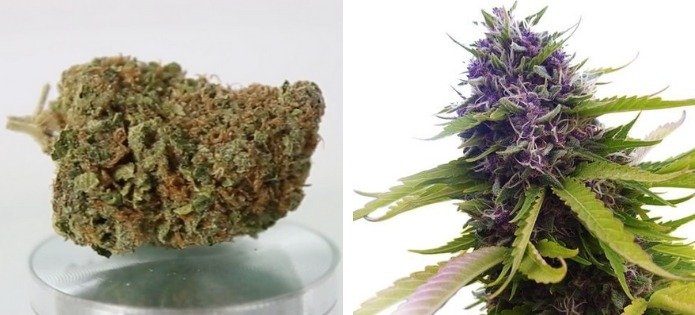 | | |
| --- | --- |
| THC | 14% |
| CBD | Insignificant |
| Aroma/Flavors | Berry, Earthy, Pine, Sweet |
| Grow Difficulty | Easy |
| Effects | Euphoric, Happy, Sleepy |
Blueberry Autoflower is one of the best strains for a beginner.
Not only does it taste brilliant, have a relaxing, euphoric high, and is easy to grow, but it has won an award for all of the above! Blueberry Autoflower won the 'Best Indica' award in the High Times Cannabis Cup back in 2000.
This award-winning strain is Indica dominant and has a respectable amount of THC.
The yield from this, notably compact plant, is significant for its size.
Adding to its benefits, the plant responds more to a change in the light rather than the seasons, so it's perfect for an indoor grow.
The list of pros is ever-growing with this Indica dominant strain, but the taste and effect have to take the cake.
If you're the kind to appreciate a fruity, berry taste and smell, then Blueberry obviously has to be your go-to.
Believe the awards!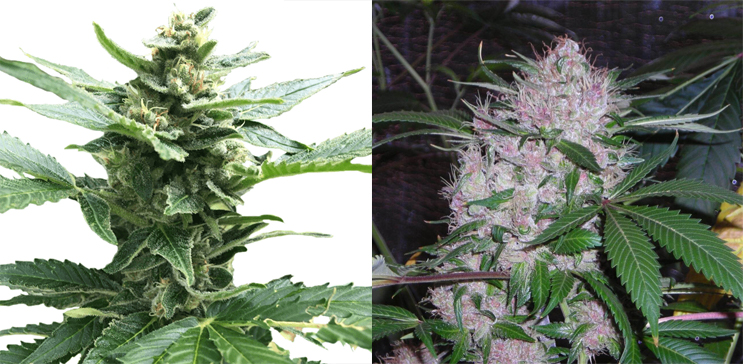 | | |
| --- | --- |
| THC | 18% |
| CBD | Insignificant |
| Aroma/Flavors | Citrus, Earthy, Pine |
| Grow Difficulty | Easy |
| Effects | Euphoric, Happy, Relaxed |
Northern Lights is an award-winning, cult-favorite strain that you just cannot go wrong with.
With its relaxing high, its superior taste, and brilliant yields, there's no doubting why it won the Cannabis Cup.
The strain is a combination of two other fan favorites, the Super Silver Haze and Shiva Skunk.
To be fair, nothing could really have gone wrong with parents strains like these.
Like its parents, Northern Lights is a brilliant combination of a relaxing body high that still manages to ignite euphoria and stress relief without leaving you couch-bound.
Apart from its intoxicating high, the Northern Lights strain is pleasant in taste and smell, making the high all the better.
With its earthy, sweet smell, and its subtle lemony freshness, there's no way you can go wrong with this award-winning strain.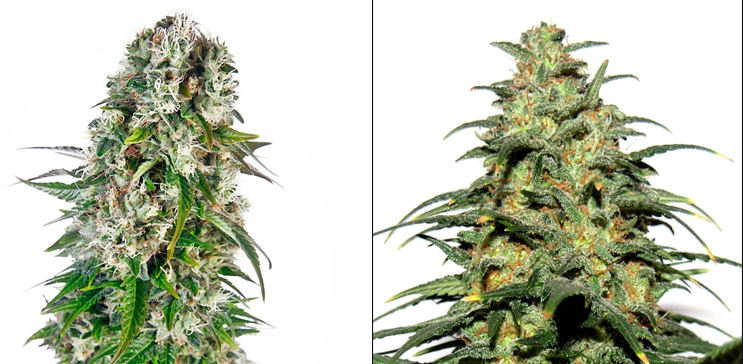 | | |
| --- | --- |
| THC | 16% |
| CBD | Insignificant |
| Aroma/Flavors | Earthy, Fruity, Herbal |
| Grow Difficulty | Easy |
| Effects | Euphoric, Relaxed, Sleepy |
Whether it is to grow or smoke, the Big Bud strain is a favorite among all.
This was clearly seen when it won the Cannabis Cup!
The award-winning strain produces high yields with great THC levels that will leave any smoker happy and relaxed.
True to its name, Big Bud produces large and earthy smelling buds that delight any grower.
The large buds are also the perfect nighttime smoke because once you get high, your bed is all that you will want.
The Big Bud won its awards for various different reasons, from its massive yields to its powerful high.
The best part about the strain is obviously smoking it.
Most smokers will say that the bud tastes even better than its smells, with its fruity undertones and a hint of spice.
Big Bud is a winner when it comes to the high as well! It leaves you in the space to relax until you've hit your bed for good. It works brilliantly for those with sleep issues and excessive stress.
Let the winner take away your stress!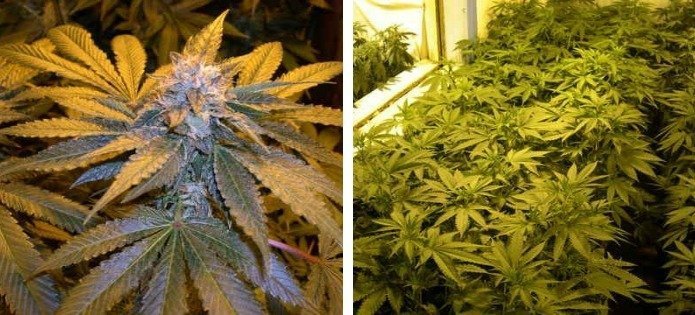 | | |
| --- | --- |
| THC | 25% |
| CBD | Insignificant |
| Aroma/Flavors | Pine |
| Grow Difficulty | Easy |
| Effects | Relaxed |
True to its name, LA Confidential is a super strain that is extremely popular in the Los Angeles region.
It isn't hard to imagine why the strain is so popular, with its skyrocketing THC levels, intense high, and medicinal benefits. Also, it won 'Strain of the Year' at the Cannabis Cup!
This is a super strain in every imaginable sense. What is so super about the strain is high.
LA Confidential offers an intensely soothing body and mind high that will calm every pore of the user.
The high is also extremely medicinal in that it is a proven chronic pain reliever.
The plant grows both indoors and outdoors, but outdoor growers will definitely see a higher yield.
Any beginner with some enthusiasm can grow this super strain and have it yield a respectable 14 ounces.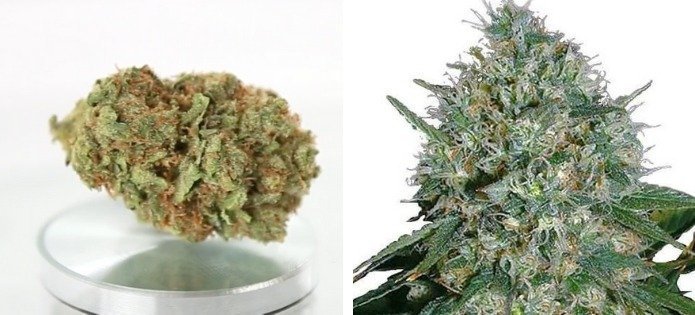 | | |
| --- | --- |
| THC | 20% |
| CBD | Insignificant |
| Aroma/Flavors | Earthy, Sweet, Woody |
| Grow Difficulty | Moderate |
| Effects | Happy, Relaxed |
If you're looking for award-winning strains, then the White Rhino will treat you well.
The strain with parentage, the likes of White Widow and North American, won the Champions Cup!
Any awards are well deserved.
The strain has both parent strains' best qualities, making it a pleasant and relaxing strain to smoke.
Taking some time to kick in, the high from the White Rhino leaves you with a mind and body high.
It can be the perfect way to end the night or a great way to go about your day feeling calm and collected.
Anybody who has smoked White Rhino is bound to recognize its smell from a mile away.
The distinct sweet smell is intensely strong and is reminiscent of fresh, growing produce.
If you're a fan of the outdoors, then you're going to be grinning ear-to-ear with every drag of this.