Are you thinking about purchasing seeds from BC Seeds?
Buying seeds from an online seed bank can be a daunting process. In this review, I will tell you if BC seed bank is a good seed bank, or if there are better ones out there.
I'll look at factors like seed quality, shipping and customer service.
Let's get started.
BC Seeds Review – Quick summary
BC Seeds Review
Seed Quality

Strain Selection

Customer Service

Customer Reviews

Payment Methods

Shipping

Discretion

Discounts
BC Seeds undeniably provide high quality seeds, but it definitely has a few downsides. While the seed quality and strain selection are very good, the high prices and iffy customer service are quite disappointing.
I would therefore only recommend using this seed bank if you are based in Canada and don't mind paying a premium for faster shipping times.
Check out my seed bank leaderboard below to see my top seed bank recommendation.
Pros:
Ridiculously high THC content
Cutting-edge research and development programs
Stealthy delivery options
Offer freebie seeds with some purchases
High germination rates
Plants grow extremely quickly, finish fast, and throw down weight.
Accept nearly every form of payment, including Crypto
Cons:
Extremely expensive
Dubious customer service 
Seed Bank Leaderboard
This BC Seeds review is part of my best seed bank review series.
My goal is to give growers honest reviews with real data.
I want to make sure everyone is as informed as possible when they buy seeds.
Here's my table so far.
About BC Seeds
BC Seeds is one of the oldest seed banks in North America.
Americans and Canadians have held bud from British Columbia in high regard for decades.
BC Seeds officially started in the 1990s, but the company's history actually starts way before then.
It's a story that mirrors the growing acceptance of cannabis as a whole.
The company's mysterious founder, "Mr. BC Seeds," became a cannabis breeder in 1974.
In 1998, he opened the first marijuana seed bank in Canada.
It was also one of the first seed banks in North America.
This was before seed banks were big on the internet, so BC Seeds spread mostly through word of mouth.
The company's claim to fame is the ridiculously high THC content of its strains.
BC Seeds boasts that it has some of the highest-THC cannabis plants in the world.
Some of BC Seeds' best-known strains include Forever Buds, Oracle Bud, Multiverse God Bud, Sky Heaven Bud, Walking Dead Bud, Space Buzz Continuum, and Euphoria Unlimited Bud.
In addition, BC Seeds developed Elephant Bud, a highly-respected strain.
BC Seeds was voted the World's #1 Seed Bank in 2019.
Seed Quality – 4.5/5
BC Seeds is one of the best seed banks in North America.
It's been around for ages.
It's the same caliber as the highest-grade seeds from Amsterdam.
The company touts its cannabis as some of the best in the world, and there are plenty of customer reviews to back that claim up.
Many of the company's seed packs boast a 100 percent germination rate.
BC Seeds released one of its most powerful strains in 2008.
Its Elephant Bud received a "World's Strongest Strain" award in 2008.
However, you definitely pay for what you get. One of BC Seeds' seed packs, their "Alaskan Delight" retails for $600 on their website.
And that's when they're on sale – usually a pack costs $800.
The strain is Essentially their version of a stable Afghani strain.
The website says that Mr. BC Seeds nearly died in an avalanche getting the seeds from a remote part of Asia.
That's why the seeds are so expensive.
Strain Selection – 4/5
BC Seeds offers more than 300 different strains of cannabis.
You can use their site search tool to filter what seeds you want by type.
For example, you can search by qualities, like high-altitude, low-light, and medical marijuana.
In addition, BC seeds offers coca plant seeds, poppy seeds, and salvia divinorum seeds on its website.
In fact, the company's website says that its salvia is one of the most powerful strains on Earth.
They even sell spores for mushrooms.
It's definitely cool to see a seed company offer seeds from more than one kind of plant.
BC Seeds' coca plant is from the "Drug Lord" strain.
It's a hearty and robust strain of coca that will grow in any area.
In addition, it will continue to grow no matter what sorts of herbicides are sprayed on it. 
BC Customer Service – 2/5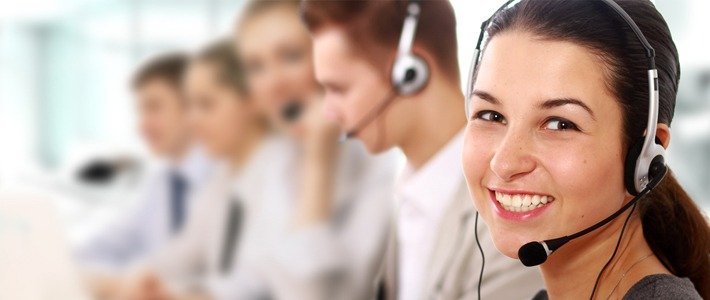 One of BC Seeds' weakest points is its customer service.
While the company says that it will return customer service emails within a few hours, I've seen it take days to get a response.
In fact, sometimes BC Seeds customer service doesn't even respond at all.
Customer service is one of the worst aspects of the company.
While their response to customer service may not be great, they do try to make up for it.
BC Seeds offers freebie seeds with many purchases.
Freebie seeds come from one of 30 strains.
In addition, freebie seeds are never more than three months old.
The fresher your seeds, the better their chances of germinating.
As a result, BC Seeds' freebie system is one of the only good aspects of their customer service.
BC Customer Reviews – 3.5/5
Customer reviews are generally very positive of BC Seeds.
Customers hold BC Seeds in very high regard.
Some customers cite BC Seeds' potency as one of the main factors that keeps them coming back.
You just can't find that level of quality everywhere.
In addition, customers say that BC Seeds have a high germination rate.
Many packs will see 100 percent of their seeds germinate.
This is a great number.
Many seed banks can't get success rates this high from their packs.
Ultimately, a seed bank's germination percentage is one of its biggest strengths.
There are a few negative reviews about BC Seeds though.
These generally focus on the company's poor customer service and high prices.
BC Payment Methods – 5/5
BC Seeds accepts payments via American Express, Visa, MasterCard, Discovery Card, bank transfer, cash, check, Western Union and Wire Transfer.
In other words, they'll accept basically any kind of traditional payment method.
In addition, BC Seeds allows customers to pay via BitCoin.
I always appreciate when a seed bank lets me pay using Crypto.
It's completely anonymous, so it helps put my mind at ease.
BC Shipping – 4/5
BC Seeds ships worldwide.
That's right – if you're one of our American or Canadian readers, this is a seed bank that you can actually buy from!
When you order BC Seeds, you need to register on their site with your email address.
However, you can't use AOL, Verizon.net, Charter.net, or Comcast.net email addresses.
If you do, your ISP will block any emails from BC Seeds.
BC Discretion 4/5
BC Seeds offers an extremely high degree of stealth with its shipments.
The company has mastered the art of stealth shipping.
They've developed their own techniques for discreet shipping since 1994.
In fact, BC seeds offers a "100% Uber Stealth Delivery 7 Safety Guarantee."
BC Discounts / Promotions 3/5
I couldn't find any discounts or coupon codes for BC Seeds.
However, the company does send randomized freebie seeds with many of its orders.
Freebie seeds come from a list of more than 30 strains.
In addition, freebie seeds are never more than three months old.
BC FAQ
Below are some commonly-asked questions about BC Seed Bank:
Where is BC Seeds Located?
Vancouver, British Columbia, Canada
Are there any BC Seeds discount codes?
I couldn't find any discount codes for BC Seeds. It's a bummer, because their seeds are so expensive.
However, they do frequently send random freebie seeds to customers.
Is BC Seeds Legit?
With a storied history and a respected brand, BC Seeds is one of the most legit seed banks in North America.
However, you need to take the company's poor customer service into account.
Does BC Seeds Ship to the USA?
BC Seeds ships worldwide. You don't need to worry about getting shut out of the party.
Final Thoughts
No one can deny that BC Seeds has some great genetics.
Their plants have insanely high THC content.
In addition, they'll throw down massive weight, and they like to finish earlier than many other strains.
BC Seeds packs regularly have a 100% germination rate.
This is great – it really sets them apart from many other seed banks.
They'll also ship to the US and Canada, which is always a bonus for high-grade cannabis seeds.
I've seen too many high-end seed banks that won't ship to North America.
In addition, it's great that they allow customers to buy using Crypto.
I love using BitCoin to buy seeds online. It adds another layer of stealth and security, and helps put my mind at ease.
The only real issues I have with BC Seeds is their price and customer service.
When you're paying $800 for a pack of seeds, you want to make sure that everything's going to go right.
If you have any questions, you need someone who's available to answer them.
If BC Seeds had better customer service, I would definitely rate them higher.
In this BC Seed Bank review, I'd rank BC Seeds with the following: