If you're thinking about entering the world of growing your own marijuana, you're probably also wondering if growing cannabis books are helpful.
Best Marijuana Growing Books
Free Cannabis Seeds? Check out my list of the best seed bank promotions – Including FREE Seeds, discount codes, and giveaways!
I Love Growing Marijuana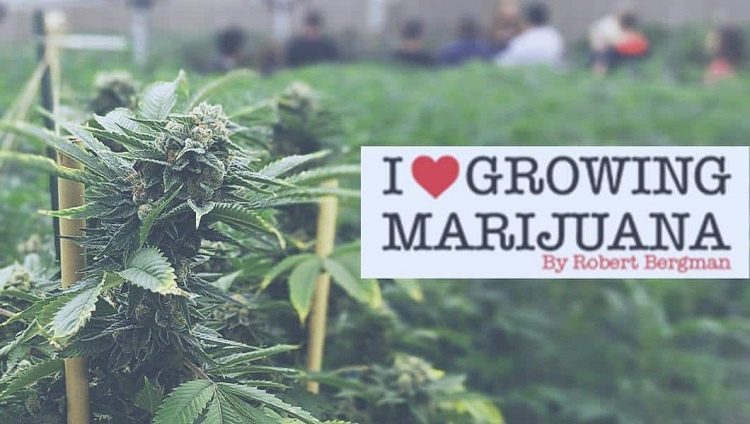 This marijuana growing source is a comprehensive and complete guide for beginners to start growing your own marijuana.
Some of the things that you will learn in this guide include the different types of marijuana out there, different types of marijuana seeds, and how to start growing marijuana immediately.
You'll also learn about indoor growing and the factors that determine the outcome of your cannabis, including lights, soil, nutrients, and environmental factors as well.
The guide then goes on to teach you how to determine the sex of the seeds, how to force flowering as well as certain types of Indoor problems you may experience with pests.
This guide will also enlighten you on how to grow marijuana outdoors successfully.
Ultimately this guide is a comprehensive solution to growing marijuana and teaches you everything from growing and cultivating to harvesting, drying, after successfully growing your marijuana.
Pros
A comprehensive guide, complete A-Z of growing cannabis
Cons
Only available in digital copy
Product Specifications
Runner Up: Marijuana Horticulture: The Indoor/Outdoor Medical Grower's Bible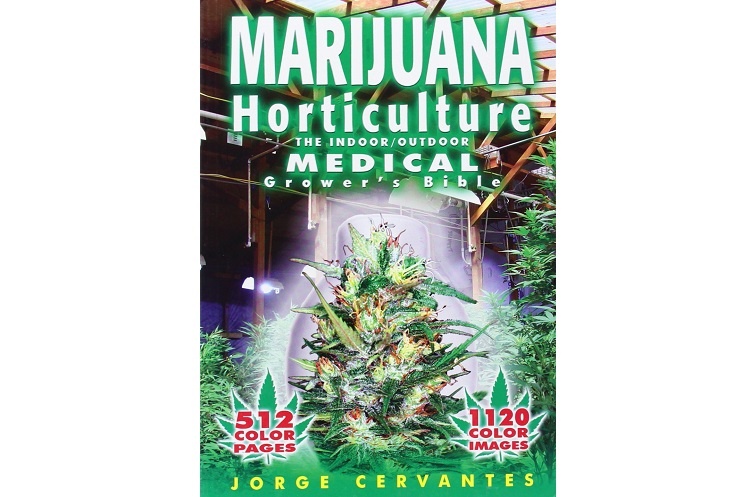 This book contains 512 full-color pages, including 1120 color photographs and illustrations.
The marijuana horticulture book is a comprehensive guide on how to start growing marijuana.
It was initially published in 1983 and became a bestseller almost instantly.
More than 500,000 copies have been printed in various languages such as Dutch, French, German, and Spanish, aside from English.
New chapters have also been added since and the older chapters have been updated with current information.
So it is completely rewritten and significant to this day and age.
The book has more than 300 contributors, and everything you need to know about up-to-date and current events surrounding cannabis is included here.
Pros
Various authors all qualified in different fields pertaining to cannabis have contributed to this book
Information is up to date
Cons
Customers have insisted that the book layout is bad
Product Specifications
Paperback: Yes
Hardcover: No
Author: Jorge Cervantes
Length: 512 pages
Alternatives: The Cannabis Grow Bible: The Definitive Guide To Growing Marijuana For Recreational And Medical Use (Ultimate Series)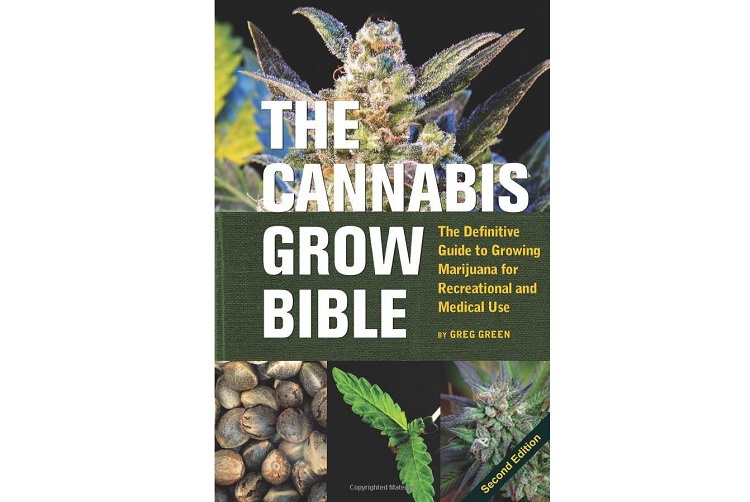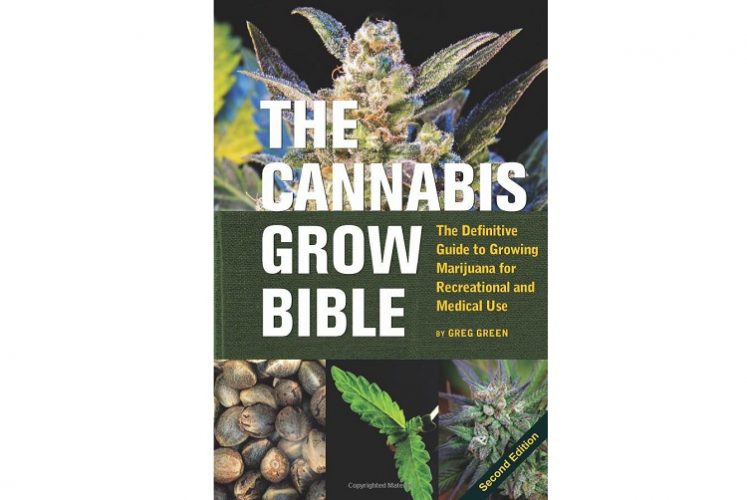 The Cannabis Grow Bible thoroughly elaborates on both the art and science behind growing high-grade marijuana.
Greg Green, who is the author and also aficionado, combines the understanding of marijuana botany with practical advice to help you cope with the day-to-day demands of growing high-yield marijuana.
There are proven methods that maximize your yield and the potency of your cannabis.
It is a fully updated and illustrated in full color and has various techniques to suit both indoor and outdoor cultivation.
This comprehensive guide has everything a beginner needs to know in order to grow a marijuana garden successfully.
Everything you will ever question, including the plant genetics, hydroponics, soil, pests, and predators, as well as advanced methods of breeding, are included in this guide.
The screen of green technique gives you a higher yield with fewer plants, and this is explained in the source as well.
The instructions are easy to follow, accurate, and will most likely benefit both beginners and professional gardeners alike.
Pros
The thorough guide that leaves no question unanswered
Cons
Mostly generic information
Product Specifications
Paperback: Yes
Hardcover: No
Author: Greg Green
Length: 560 pages
Marijuana Grower's Handbook: Your Complete Guide For Medical And Personal Marijuana Cultivation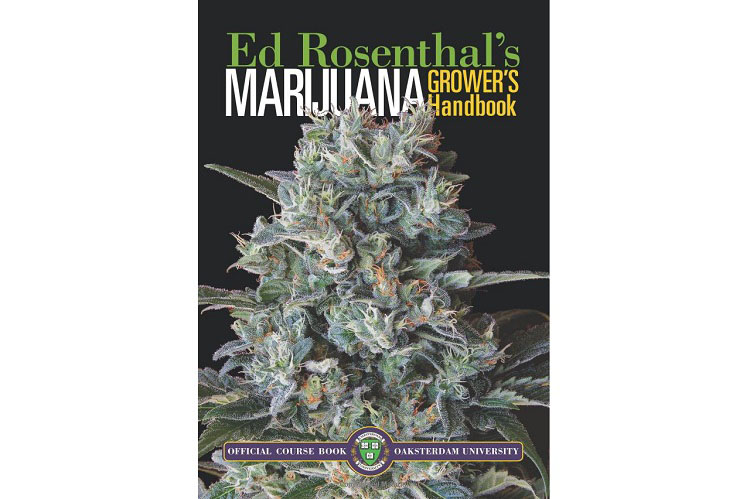 If you're looking to grow the biggest and most potent buds, then this all-new marijuana handbook will show you how to do exactly that.
It contains the latest tools, methods, and knowledge to equip even beginners with the tips and tricks required to create an impressive marijuana garden.
It shows you how to utilize technology, save time, labor, and encourage energy efficiency as well.
The author Ed Rosenthal who has been growing marijuana for over three decades will show you exactly how to do it successfully.
It has 500 pages of full-color illustrations and photos, and all the basic information needed for novice growers as well as the scientific research that experienced growers are looking for.
Every aspect of cultivation is covered in this guide, including the selection of varieties, setting up your garden, and harvesting as well.
Pros
Complete A-Z guide to growing cannabis successfully
Cons
Could do with more info on the practical application
Product Specifications
Paperback: Yes
Hardcover: No
Author: Ed Rosenthal
Length: 510 pages
The Marijuana Strain Grower's Bible: With Over 500 Strains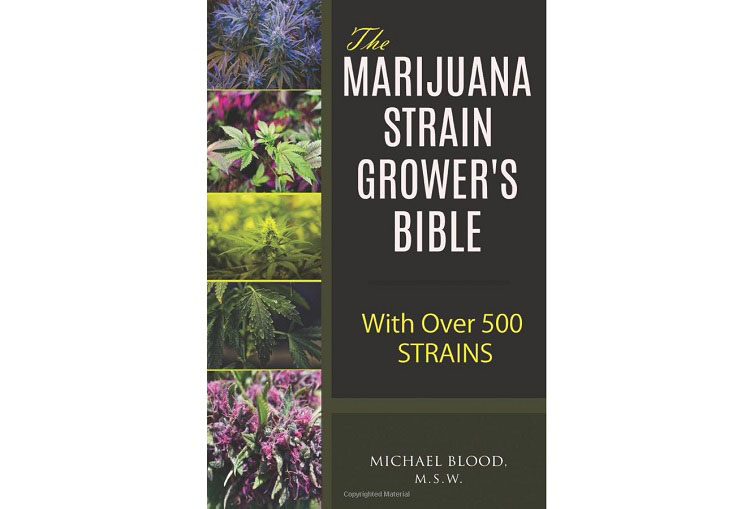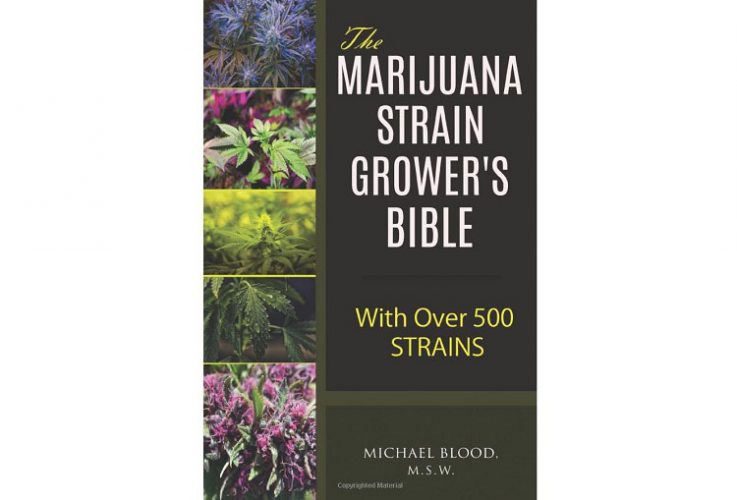 When you're growing cannabis, there are various factors to take into consideration.
This is irrespective of whether you want to grow just three plants or 30,000 plants.
This guide will teach you exactly what you need to know about the different marijuana strains out there and exactly how you can get the most out of each one.
So this guide basically includes all of the information you need in one convenient marijuana handbook.
The alternative is spending hundreds of hours literally online searching for this information that is already compiled in a convenient and easy to understand marijuana guide.
This entire book, created by author Michael Blood is entirely about strains, what they need to grow, how they are going to grow, and basically every aspect that you ever wanted to know about strains.
Pros
Cons
Could focus more on other aspects of cannabis growth
Product Specifications
Paperback: Yes
Hardcover: No
Author: Michael Blood
Length: 236 pages
Growing Books FAQ
Why Are Growing Books Great For Your Personal Library?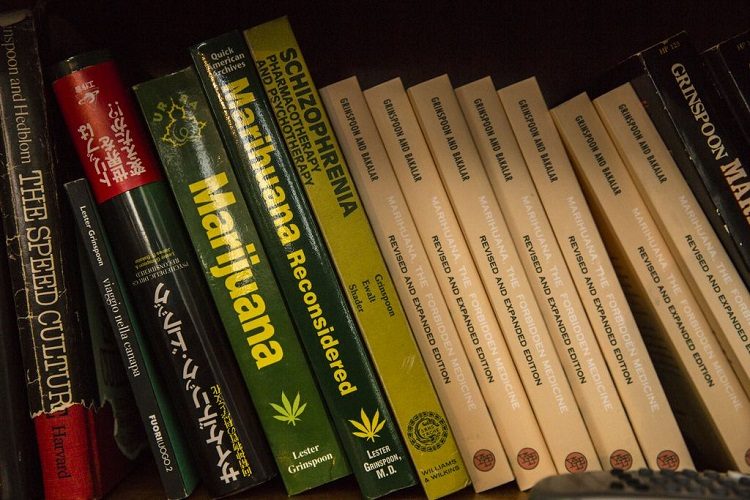 Irrespective of whether you want to start your own marijuana garden or simply want to educate yourself on the medical or health benefits of marijuana, there are hundreds of books out there for you.
This is a great way not just to educate yourself with practical information that will enable you to grow your own cannabis, but it's also a way to provide you with valuable information that could possibly and potentially change your life.
While some books are aimed at beginners, others contain scientifically researched information and are targeted to more advanced growers.
However, good books will stand the test of time and are actually what every penny.
Some books come with certain information on every aspect of cannabis growing, while other books will only contain information about specific aspects of marijuana for example strains.
In the beginning, it's a good idea to read up on books for beginners, and as you become more familiar and enlightened on the topic of cannabis growing, you can gravitate towards the more advanced books.
How To Differentiate Proper Guides With Frequents Scams?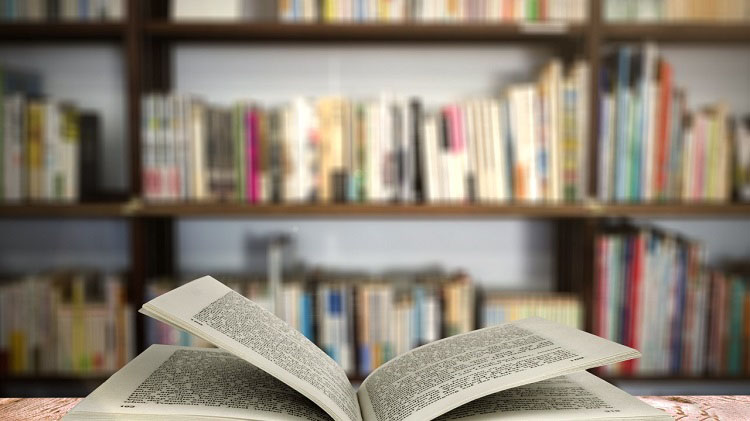 As is the case with any industry that is booming, you need to be on the lookout for legitimate sources and scams.
Scam artists have made it extremely difficult for unsuspecting cannabis entrepreneurs to tell the difference between a genuine opportunity or a moneymaking scam.
However, there are a few telltale signs that will give you the heads up.
In almost all cases, a scammer will put pressure on you with regard to time.
You will always be called to make a decision that could potentially change your life(negatively in this case), and while this is true, the time frame allowed for you to think about your decision is absolutely ridiculous and should raise a red flag immediately.
Refrain from investing in guides asking you to invest in a hot cannabis tip as this is likely to be a scam.
Never ever send money to anyone for anything.
When you purchase a marijuana gl=rowing guide, it should be from a reputable site such as Amazon, and the price should immediately be disclosed to you.
In most cases, marijuana growing guides are reasonably priced, and when you compare them to any other guide on the site, the prices should all be relevant.
Lastly, never ever buy into unsubstantiated claims about anyone being able to support triple yields or guarantee any type of results with your cannabis growing projects.
This is especially if the person cannot give you the names of their past deals.
What Can You Actually Learn From Those Books?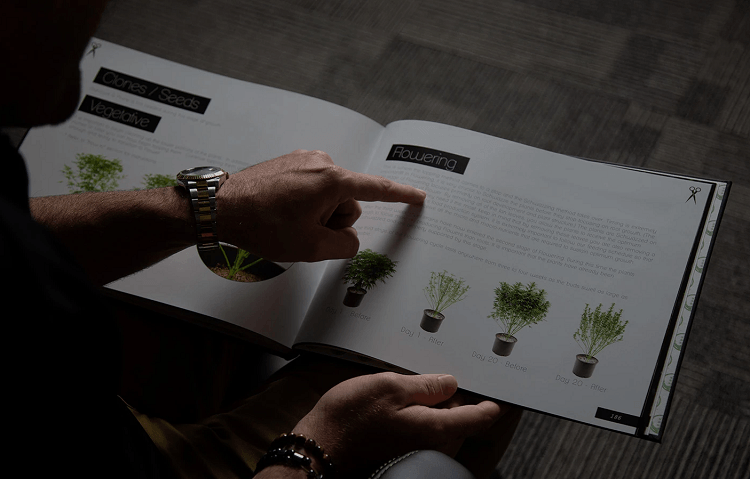 Whether you are interested in learning more about the medical health benefits of marijuana, or simply one to explore its recreational uses, investing in marijuana growing guides is one of the best ways to do so.
The guides are put together by people who have been cultivating it for decades and therefore know a thing or two about creating a successful cannabis garden.
Since marijuana is one of those herbs that have been praised, politicized, demonized, and talked about extensively, it only makes sense that you'd want to grow your own personal library on all things marijuana-related.
This is especially if you have an inclination towards the herb.
In fact, studies have shown that the human body has built-in cannabinoid receptors, and this is proving that cannabis actually does have medical healing properties.
People all around the world are more accepting of marijuana and are now more open to using it medically.
However, if you are one of those people who want to know as much as possible about a specific type of herb before using it, then these marijuana growing guides are one of the best options for you.
Best Marijuana Growing Books: Make Your Choice
Growing marijuana guides are comprehensive sources that teach you everything you need to know to start your own cannabis garden.
These guides are also packed full of interesting information like the history, uses, and botany of cannabis.
Ultimately, these guides are compiled to be thorough and comprehensive.
So every possible question that you would have regarding the growth of marijuana or the benefits of growing your own marijuana are answered.
Investing in a guide doesn't just mean that you are gaining practical information, but are also adding to your personal marijuana library and this is priceless information that you will use and pass on for generations to come.