Using Visa (either credit or pre-paid) is a great way to pay for cannabis seeds online.
Paying with a VISA credit card means your money is protected in a way that it's not if you use a bank transfer or pay with cash.

In this article, I'll tell you some of the better seed banks to use if you want to pay with a VISA credit card.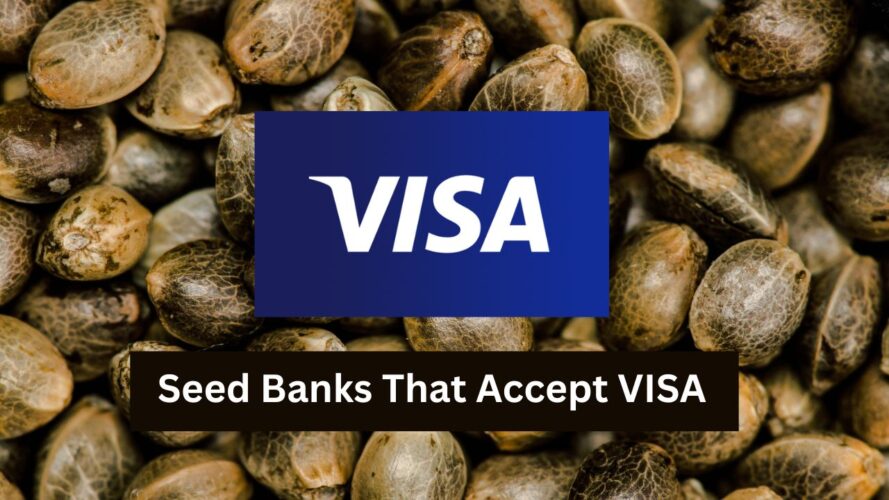 Seed Banks That Accept Visa Credit Cards and Visa Prepaid Cards
In my experience, most seed banks will accept VISA credit cards. After all, it's the most popular credit card in the world.
However, that doesn't mean you should just use any seed bank.
There are a lot of shady seed banks that don't reply to your emails if something goes wrong with your order.
Here are the seed banks that I use and personally recommend.
IMPORTANT: Although all of the seed banks below accept VISA credit cards, almost all of them require 3D secure processing to be enabled on your card and for international payments to be authorized. Before placing an order, please check with your bank that your VISA card that these two features are enabled. Otherwise, your payment is likely to be declined.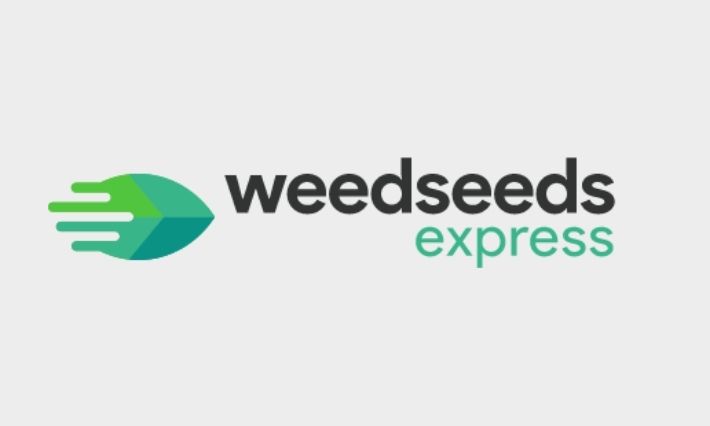 WeedSeedExpress is my favorite seed bank right now. They have good quality seeds, excellent customer service, and some awesome free seed offers.
However, the thing I like most about this seed bank is that they ship from California, meaning that my seeds arrive in 4-5 days and I don't have to worry about US customs stopping them.

WeedSeedsExpress accepts VISA credit cards, as well as a host of other payment options, including Mastercard, Bank Transfer, Bitcoin, and Cash.
Check out my full WeedSeedsExpress Review for the full list of pros and cons of using them.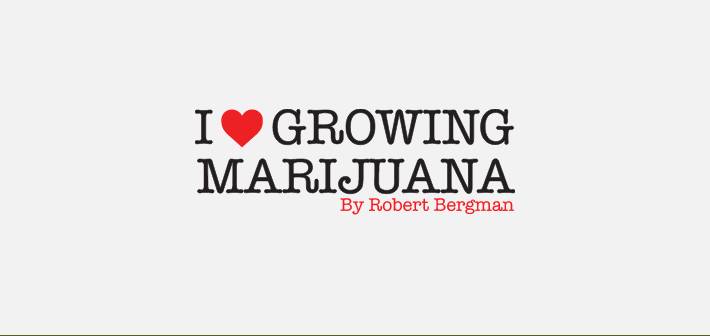 ILGM is another excellent seed bank that ships from inside the USA and offers super fast shipping to the United States.
They've been in business a little longer than WeedSeedsExpress, and have lots of positive customer reviews thanks to their quick shipping, excellent customer service, and 100% germination guarantee.
However, I find their seeds can be a little expensive, so they're not the best option if you're on a tight budget.
ILGM accepts VISA credit cards, as well as a host of other payment methods, such as bank transfer, bitcoin, cash, and other several other credit cards. Unfortunately, ILGM does not accept pre-paid VISA credit cards.
Check out my full ILGM Review for the full list of pros and cons of using them.
3. Herbies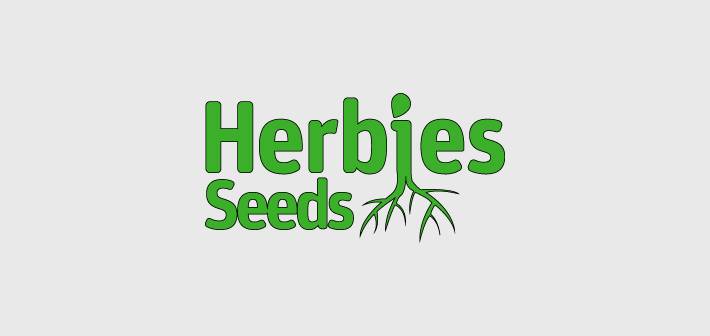 Herbies is a seed bank from Europe that is popular thanks to its low-priced seeds and generous freebies.
Unlike many seed banks, they allow you to purchase a single seed instead of a multi-pack, which is great if you are on a tight budget.
They also include lots of great freebies when you order a certain amount of seeds from them including skins, grinders, stash boxes, and shearers.

That said, I would only recommend using Herbioes if you are in Europe, as packages to the USA can take up to 4 weeks to arrive. They are also one of the few seed banks that still ship to Australia, although shipping times are usually 25 days.
Herbies accept VISA credit cards but they do not accept prepaid VISA. Your card will be charged in Euros (not dollars) so there might be a small international fee.
They also accept Bitcoin payments, bank transfers, and cash on delivery. However, they don't currently accept Cash App, Discover, or Capital one.
Check out my full Herbies Seeds Review for the full list of pros and cons of using them.
4. Seedsman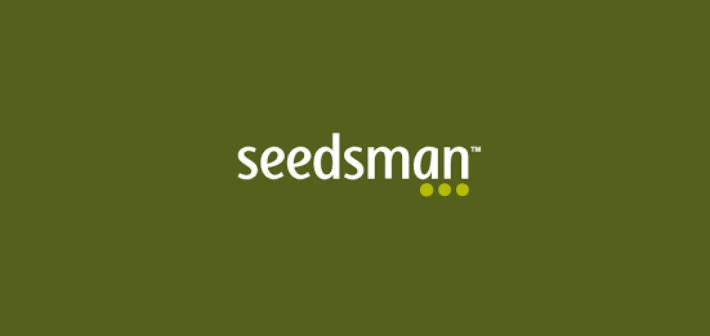 I like to think of Seedsman as the Amazon of Seed Banks.
They have a huge selection of cheap seeds and lots of great promotions.
I will use Seedsman if I can't find the strain I'm looking for on WeedSeedsExpress or ILGM.
Using Seedsman can sometimes be a bit frustrating, as I'm always finding seeds that are out of stock.
Their shipping times to the USA can also be really slow (3+ weeks) but the sheer number of strains they stock at such low prices keeps me coming back.
Seedsman accepts both VISA credit cards and prepaid VISA cards. However, they say that prepaid VISA cards can be a bit temperamental, so advise customers to check that the card can be used internationally before trying to use it.
Check out my full Seedsman Review for the full list of pros and cons of using them.
5. Crop King Seeds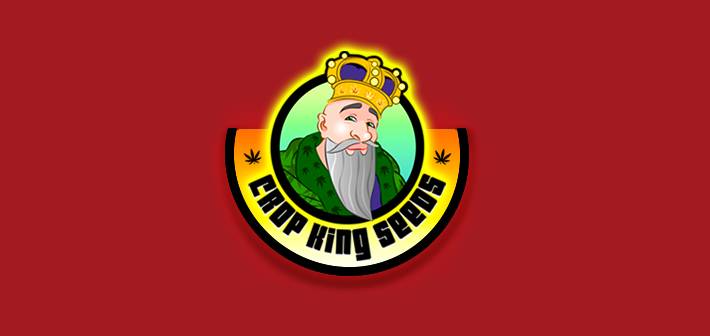 Crop King Seeds is a Canadian seed bank based out of Vancouver.

They are a well-established seed bank and even has several physical locations. I like their 24/7 live chat support, and

While their seeds are a little expensive and they don't run many promotions, they are a great option for Canadians who want to get hold of some seeds quickly.

I wouldn't recommend Crop King if you live outside of Canada, as their shipping is expensive and slow.
While Crop King Seeds accepts Visa credit card payments, they do not accept pre-paid Visa cards. You can also pay with Mastercard and Bitcoin.
Check out my full Crop King Seeds Review for the full list of pros and cons of using them.
Why I like to use a VISA credit card to pay for my cannabis
My money is protected – although I now only order seeds from reliable seed banks, I've been scammed before by seed banks where I've ordered seeds they never turned up, and then the seed bank didn't reply to my emails. Becuase I paid with a credit card, I simply filed a fraud claim and the money was written off. If I had paid with a debit card or sent cash, I would have had a much harder time getting that money back.
It's easy & fast – Paying with a visa credit card is much easier and faster than if you pay with other methods such as bank transfer or cash. As soon as you have made payment your order will begin being fulfilled.
One Reason NOT to use a VISA Credit card when paying for seeds
However, there are sometimes good reasons to not use VISA. For example, many seed banks offer some big discounts if you pay with Bitcoin (Sometimes up to 20%) so if you're looking to save some money on your seeds, this might be a good option.
FAQs
Here are some answers to some common questions that people have about paying for cannabis seeds with a VISA credit card. If you have any more, please let me know in the comments and I will add them to the list.
Do seed banks store your details when you use a VISA credit card?
No, most seed banks will not store your details if you pay using a credit card. Each time you place an order, card processors will fully encrypt your details so that they are unreadable.
What will seed bank transactions look like on my VISA statement?
Every seed bank that I've ordered from hasn't included any marijuana-related words on the credit card statement. Nobody will know what your order was for.
Final Thoughts
Using a VISA credit card is the perfect way to order your cannabis seeds online because it's fast and secure.
Almost every seed bank allows you to pay with a VISA credit card. If you come across a seed bank that doesn't allow payment with a VISA credit card, then you should definitely avoid it.
A seed bank that doesn't take VISA is probably worried about customer chargebacks if your seeds don't arrive or they don't germinate.
The sign of a good seed bank is when they accept payment methods that allow customers to be protected when they place an order.

I hope you found this article useful.

Please me know in the comm, ents if you have any questions

James.