Short on time? Here's my Attitude Seed Bank review for 2022
Attitude Seed Bank is one of the biggest, most recognized seed banks in the world, with an impressive reputation, a wide variety of products, and speedy, discreet worldwide shipping. However, their vast size makes it impossible to regulate the quality of the seeds they are selling which has led to some disappointment for customers.
If you'd rather buy from a seed bank that has fast shipping, good customer service, and excellent customer reviews, then I would recommend using ILGM or Weed Seeds Express.
Continue reading this Attitude Seed Bank review to discover the pros and cons of ordering from them, and to see how they stack up against the best seed banks to order from.
Attitude Seed Bank Pros
Largely Positive Reputation
Provides Some of the Top Strains in the World
Thousands of Seeds
Excellent Customer Service Team
Speedy, Worldwide Shipping
Attitude Seed Bank Cons
Lack of Information About Their History
Unable to Regulate the Quality of Every Seed They Sell
No Germination Guarantee
No Germination or Growing Advice
Overwhelming, Stressful Website
Attitude Seed Bank Alternatives
This Attitude Seed Bank review is part of my seed bank reviews series. I am reviewing popular seed banks to see which ones are worth using and which ones are not.
Here are the results so far…
Is Attitude Seed Bank Safe?
Yes! Attitude Seed Bank is a completely reputable, 100% safe-to-use seed bank.
They've built up a strong reputation for themselves over the years with countless satisfied customers.
They earned themselves a much-coveted " green" rating on SeedFinder from 130 reviews which mean the website "absolutely can recommend this seed bank."
Other cannabis websites have taken notice of them too, with over a dozen blog reviews existing on Attitude Seed Bank, all of which regard them as a high-quality, reputable company.
In regard to customer reviews, they have a 3.9/5 star rating on TrustPilot from 8 reviews.
Their rating is impressive, however, only having 8 reviews makes its legitimacy of it questionable.
If the lack of customer reviews makes you nervous to buy from them, try a cannabis seed bank with more customer reviews, like MSNL.
MSNL has worldwide shipping and high-quality seeds just like Attitude Seed Bank, but they also have over 3,200 reviews on Trustpilot, with a high overall score of 4.2 /5 stars.
History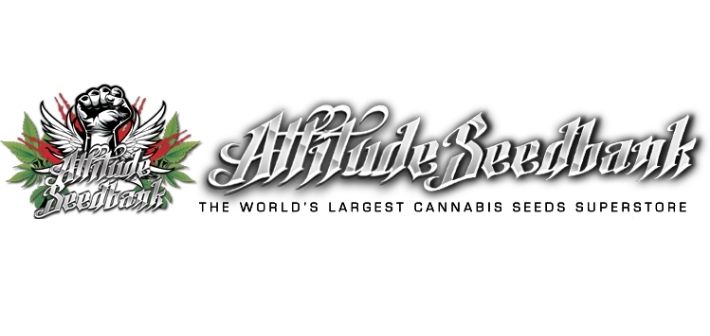 Attitude Seed Bank calls itself "the world's largest cannabis seeds superstore."
Their wide variety of seeds, long list of breeders, and quantity of cannabis merchandise make the veracity of this claim seem legitimate, although it is difficult to fully confirm.
What we do know about Attitude Seed bank is that they are based in the UK, provide worldwide shipping, and offer some of the best seeds in the world.
However, in regard to their history and origin, very little is known, which may make some paranoid customers hesitant to buy from them since banks without histories and stories can be harder to trust.
Reputation
Attitude Seed Bank, even without background information, is largely regarded as trustworthy because of its largely positive reputation.
They have a massive following of customers who rave about them, however, like any cannabis business, they also have their negative reviews and people who regard them as a "scam."
It's safe to say that the divide in opinions on Attitude Seed Bank can largely be attributed to their seeds wildly varying in quality.
All seed superstores have this issue, if you're going to carry so many breeders and so many strains then it's basically impossible for you to regulate the quality of every seed you sell.
Seed Quality
Some seeds that you purchase from Attitude Seed Bank will be of the utmost quality, coming from one of the world's top breeders with amazing effects and a potent high. Others, not so much.
Because Attitude Seed Bank offers so many seeds it's impossible for them to actually regulate the quality of every seed they sell.
Their focus is definitely more on quantity than quality, so while they carry some of the world's best breeders Cannabis Cup-winning strains, they also carry breeders who provide unimpressive, disappointing seeds.
This doesn't mean that you have to write Attitude Seed Bank off because you don't want to take a chance on them and accidentally purchase "bad seeds."
Rather, it just means you have to do some research before buying from them.
Their selection can be overwhelming if you go in without knowledge of what you want anyway.
Have some strains and breeders in mind and target them to save time.
Otherwise, you may end up dedicating a lot of time to researching seeds that are all just disappointing duds.
If the Attitude Seed Bank shopping process seems a bit too intense and time-intensive to you, then check out a seed bank with guaranteed quality like I Love Growing Marijuana.
ILGM has an impressive selection of seeds to choose from, all of which are high quality with a 100% Germination Guarantee.
If your seeds are duds and don't sprout you will get a full refund for replacing the seeds.
Seed Selection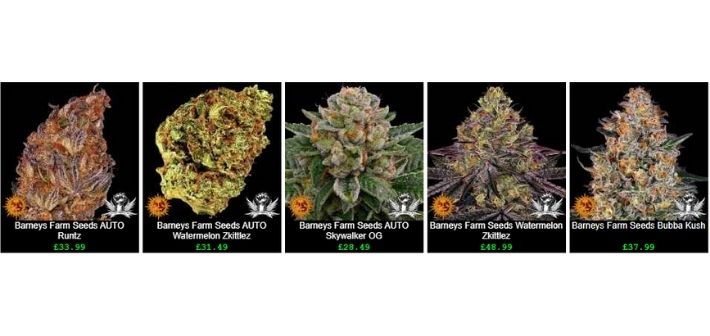 If there is one area that Attitude Seed bank is not lacking in its selection.
They literally offer thousands of different strains from over a hundred different breeders.
Whatever you're looking for, whether it's auto-flowering, feminized, CBD, Sativa, Indica, Hybrid bargain, or award-winning strains, Attitude Seed Bank has something you'll love.
They carry reputable, recognizable breeders and relatively unknown, small breeders.
Some of their best breeders include:
Royal Queen Seeds
Sensi Seeds
Ace Seeds
Barney's Farm
Serious Seeds
G13 Labs
Dutch Passion
Nirvana Seeds
CBD Crew
Big Buddha
DNA Genetics
Dinafem
Paradise Seeds
Every strain these seed banks offer is high quality so it takes the guesswork out of buying from them.
Seed Prices

Because Attitude Seed Bank buys from so many breeders the prices of their seeds can wildly range.
Some breeders they buy from sell dirt cheap seeds, while others offer premium seeds for premium prices.
It's safe to assume that the higher the price, the higher that strain will get you, although this may not prove true across the board.
To show how Attitude Seed Bank's prices can vary, and how they compare to the prices of seeds at different seed banks, I created a comparison chart below with two of the Sour Deisel Feminized strains that Attitude Seed bank sells.
Sour Diesel Feminized Price Comparison
Attitude Seed Bank 10 Sour Deisel Feminized Big Heads Seeds – $67.99
Attitude Seed Bank 10 Sour Deisel Feminized Medical Seeds – $118.98
MSNL 10 Sour Diesel Feminized Seeds – $77.30
The first Sour Diesel Feminized Strain listed only costs $67.99, which is an extremely low price for 10 seeds.
It's only beaten by Seedsman's price of $59.24 for 10 seeds, but that's not too shabby considering Seedsman is largely regarded as the best place to buy affordable seeds.
Seedsman is also a seed superstore, which allows them to offer such low prices and frequent discounts/ promotions.
The other Sour Diesel Feminized Strain listed from Attitude Seed Bank costs a whopping 118.98 which is far above what any other seed bank charges, including I Love Growing Marijuana which is known for its high prices.
It's probably fair to assume that the seeds are extremely high quality, which is why they have such a high price, however, without a germination guarantee attached to them it's unclear if they're a wise purchase for so much.
Attitude Seed Bank Sales, Discounts & Promotions
If you want to buy high-quality seeds but don't want to pay high prices, Attitude Seed Bank still caters to you with myriad promotions.
Keep the green in your wallet while buying great green from them with promotions on specific seeds and their general offerings.
They advertise promotions on their home page and under their "Promotions" tab.
If there are any issues to be had with their promotions it's that they offer too many of them so they can be hard to weed through.
Free Seeds
Attitude Seed Bank is ALWAYS offering deals to get free seeds.
On their home page, they have their "January Promotion" which explains that if you if you spend £45 then you get a handful of free feminized and regular seeds.
The free seeds include "1xFem or each: DNA Lemon OG Kush, Auto Seeds Gorilla Glue, Barney's G13 Haze & Garden of Green Chemdog Millionaire Guava plus 2xReg TH Seeds Strawberry Glue Cake."
They also listed out other deals where if you spend over a certain amount you get a few free seeds of a certain variety.
In addition to these free seed deals, Attitude Seed Bank gives free seeds with every order.
Buy One Pack Get Free Seeds
Most of the promotions listed on Attitude Seed Bank's website have to do with buying one pack of seeds and then getting other seeds for free.
Some included:
Buy any pack of Auto Seeds and get FREE seeds of 'Hijack' Buy a 03 pack & get 1 FREE seed. Buy a 05 pack & get 2 FREE seeds.
Buy any pack of Dinafem seeds and get FREE Fem seeds of 'Dinamed CBD Plus.' Buy any 03 pack & get 1 FREE seed. Buy any 05 pack & get 2 FREE seeds. Buy any 10 pack & get 4 FREE seeds.
Buy any pack of Big Buddha Seeds and get 3 FREE Fem seeds of 'Auto Cheese.'
If you buy from Attitude Seed Bank you should definitely check out their promotions tab before making your purchase so you can take advantage of these incredible deals.
Payment Methods
Attitude Seed Bank accepts a wide variety of convenient and discrete payment methods from customers in the UK or around the globe.
From customers in the UK, they accept:
Debit Cards
Credit Cards
Postal Orders
Money Orders
Personal Checks (subject to a 2-week holding period)
Prepaid Visa Cards
Cash
Bitcoin
Cryptocurrencies
Internationally-Registered Prepaid Gift Cards
Wire Transfers
From international customers they accept:
Prepaid Visa Cards
Cash
Bitcoin
Cryptocurrencies
Internationally-Registered Prepaid Gift Cards
Wire Transfers
Obviously, it pays to be a UK-based customer when buying from Attitude Seed Bank because you have a lot more payment options.
However, even from outside the UK there are still numerous payment methods to choose from that will satisfy people looking for convenience or to be discrete.
Attitude Seed Bank uses SagePay to process credit and debit card payments and does not store financial information.
They also do not sell their customer's personal information.
Phone order payments are put through a secure VSP terminal online.
Their online sales are 3D Secure, 256-bit encrypted, and completely hacker safe.
Although you may worry about buying from seed banks being, well, seedy, when it comes down o it Attitude Seed Bank has some great, reassuring security measures in place.
Attitude Seed Bank Customer Service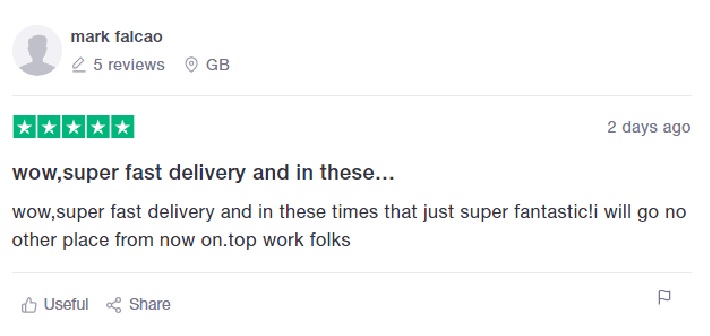 Attitude Seed Bank makes their customer service department extremely easy to reach with three different ways to contact them.
To reach Attitude Seed Bank:
UK Customers can call 01473 724 698
International Customer can call them at 0044 1473 724 698 or 011 44 1473 724 698.
Customers can email them at INFO@THEATTITUDESEEDBANK.COM or SALES@THEATTITUDESEEDBANK.COM
Customers can fill out their Contact Form
You can send them a letter if your problem isn't particularly urgent and you have stamps to burn at The Attitude PO BOX 803 Ipswich, Suffolk, IP3 8XZ the United Kingdom
They aim to respond to all customer issues and queries within 24 business hours of receiving them.
You can view their business hours, and what time it is in the UK on their Contact page.
Their customer service team has largely received positive reviews for being friendly, helpful, and prompt in their responses.
Of course, they can really only help with issues like seeds being damaged in transit, advice on what seeds to purchase, and technical difficulties.
When it comes to issues like the quality of seeds and problems with seeds not germinating there is only so much they can do other than giving you the breeder's contact info.
Attitude Seed Bank takes no responsibility for the quality of the seeds they sell.
This is partly because they carry so many breeders they can't supervise them all and partly because they technically sell their seeds as souvenirs, with the "expectation" that customers won't germinate them.
This facade is what allows them to legally operate.
Because of this, they cannot promote germinating seeds in any way. In fact, if you contact them with a question about germinating seeds, they might not even respond to keep up this illusion that they don't sell seeds for growing.
Their customer service team is one of the best in the industry, providing fast, friendly responses, refunds on damaged seeds and seeds that don't germinate, and helpful growing advice.
Website Design
Not only does Attitude Seed Bank have an overwhelming selection of seeds, with thousands of options to choose from, but their website is also overwhelming with lots of colors, flashing ads, things to click on, and general stimulus.
If you're going to shop at Attitude Seed Bank you have to mentally prepare yourself.
This isn't a cute little boutique seed bank in which you can idly flip through a few pages of seed offerings checking them out on their separate neat little pages.
Their website is a slightly stressful, maybe thrilling experience.
You need to enter it with a clear idea of what you want or you might leave with some poorly informed seed purchases or even no seeds at all.
The onslaught of color and action does not let up after the homepage, but rather continues from Promotions to Pick & Mix, to even Brands.
The cluttered pages have way too much information jammed on them in different fonts, colors, and sizes.
With more organization, it could be a great website.
After all, it has lots of helpful information, like FAQs, details about strains, and instructions for promotions.
However, in its current incarnation, it's an absolute mess.

Attitude Seed Bank Germination Guarantee
Because Attitude Seed Bank carries so many seeds and so many breeders they offer no germination guarantee. In fact, they actively take no responsibility for seeds germinating or not, so if the seeds you spend hundreds on end up all being duds, they'll provide you with no reimbursement of any kind.
Instead, they'll tell you to look at the specific seed's breeder's policy and advise you to contact them.
However, they don't even offer to mediate that interaction.
If it's important to you that the seed bank you buy from has a germination guarantee so you know your purchase is insured then you'll love I Love Growing Marijuana.
They have the most impressive germination rate in the industry with a 100% Germination Guarantee.
They are able to offer a 100% Germination Guarantee because all of the seeds they sell are high quality and they even provide free seeds with every single order.
Reviews of Attitude Seed Bank
For the most part, Attitude Seed Bank has positive reviews.
People compliment their prompt, helpful customer service team, their wide variety of seeds, and their speedy worldwide shipping amongst other things.
When they receive negative reviews it normally has to do with low-quality seeds received from bad breeders.
They have a 3.9/5 star rating on TrustPilot from 8 reviews which is fairly high for a seed bank, however, it doesn't really mean anything since it's only based on 8 reviews.
On SeedFinder they earned a "green" rating, which means they are trustworthy, from 130 reviews.
They received a 7.04/10 overall score which is pretty good.
However, it doesn't really compare to I Love Growing Marijuana's rating of 9.02/10 from 937 reviews, so if you're basing your seed bank choice on customer reviews, they may not be the bank to go with.
Shipping
One of the best things about Attitude Seed Bank is that they provide speedy, worldwide shipping.
They offer a variety of shipping options including within the original packaging, without the breeder's packaging, within stealth items like wallets, t-shirts, and mugs, or in crush-proof packaging.
They discretely mail all seeds in plain packaging that only has the recipient's address on it and a return address- there is absolutely no mention of marijuana on the parcel.
Attitude Seed Bank provides a tracking number with every order so that it can be tracked throughout each stage of its shipping process.
Shipping Cost
Attitude Seed Bank not only offers speedy shipping to almost every country on the globe, they also offer it inexpensively.
Their shipping fees are:
Within the UK – £4.50
International – £9.99
Compared to other seed banks, these shipping prices are a steal, however, they don't include Guaranteed Delivery.
You can ship the seeds with a gift from the Attitude Seed Bank shop for Guaranteed Delivery, ich means that they will reship your parcel free of charge if it does not reach you.
Some of the gifts you can ship with your seeds for Guaranteed Delivery include:
Random Item: £7.99
Purse: £15.99
Leather Goods: £15.99
Clothing/Accessories (random piece): £14.99
Coffee Cup: £8.99
Face Mask: £9.99
It's nice that Attitude Seed Bank includes a gift with their Guaranteed Delivery option since many seed banks don't give you anything extra for the shipping upgrade.
On the other hand, though, it would be nice if they guaranteed delivery with their standard shipping option.
Shipping Times
In normal times Attitude Seed Bank is revered for how speedily they ship seeds.
Within 3 days of receiving your payment, they process your order and then immediately ship it out.
Packages normally take:
1-4 days to reach the UK
7-10 days to reach international locations
However, because the postal service has been suffering from significant delays as a result of COVID-19, packages have been taking a bit longer as of recent to arrive at their destinations.
Returns
Attitude Seed bank does have a return policy for orders, although it is fairly strict.
Products may be returned if they have never been opened and are in their original packaging. If products arrive damaged or faulty, you can send them back for a refund within 3 months of receipt.
After those 3 months, you will not receive a refund for them.
Customers must pay for return shipping and it must be recorded delivery so you can present proof you returned the products if they get lost.
You may not refund pick-and-mix seeds.
These strict rules do make getting a return difficult and it is a bummer that customers have to pay for shipping when returning faulty orders.
Common Attitude Seed Bank Questions
What is Attitude Seed Bank?
Attitude Seed Bank is a cannabis seed superstore based in the UK. They are known for their wide selection of seeds, worldwide shipping, and great promotions.
Where is Attitude Seed Bank Located?
Attitude Seed Bank is based in the UK, however, they ship to the entire world.
Is Attitude Seed Bank Safe?
Yes, Attitude Seed Bank is completely safe to buy from, with countless happy customers and a protected payment system.
Does Attitude Seed Bank Ship to America?
Yes, Attitude Seed Bank does ship to America! It costs £9.99 and takes around 7-10 days for packages to arrive in the United States, however, keep in mind that with COVID-19 everywhere is experiencing significant shipping delays.
Attitude Seed Bank Review
Attitude Seed Bank is one of the most well-known seed banks in the world and it's no wonder why.
They have a huge selection of seeds, in the thousands, carrying premium, award-winning breeders and affordable, bargain options.
They provide worldwide, discrete, speedy shipping at a relatively low cost.
They also keep their customers happy with an excellent customer service team and dozens of promotions so that people get free seeds with every order.
However, their inability to regulate the quality of the seeds they sell, no germination rate guarantee and their poorly organized website hold them back from being ranked amongst the best seed banks in the world.