Short on time? Here is my i49 Seed Bank Review for 2022
i49 Seed Bank has a lot going for it, with a good strain selection and a decent germination guarantee. However, they need to work on establishing consistent quality standards and improving their customer service.
If you'd rather buy from a seed bank that has excellent customer service, fast shipping to the USA, and offers consistent quality, then ILGM or Weed Seeds Express are my top picks.
Continue reading this i49 Seed Bank review to discover the pros and cons of ordering from them, and to see how they stack up against the best seed banks to order from.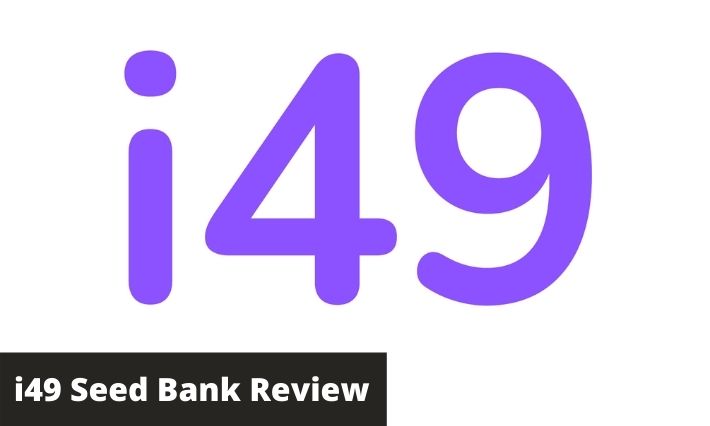 i49 Seed Bank Pros
Discrete, Affordable Shipping in the US
Selection of over 400 Seeds
80% Germination Guarantee
Authentic Genetics Guarantee
Discrete and Convenient Payment Methods
i49 Seed Bank Cons
Unhelpful Customer Service Department
Negative Reviews on Seed's Quality
Expensive Prices
Only Ship to America
Slow Shipping
i49 Seed Bank Alternatives
This i49 Seed Bank review is part of my seed bank reviews series. I am reviewing popular seed banks to see which ones are worth using and which ones are not.
Here are the results so far…
Is i49 Seed Bank Safe?
Yes, i49 Seed Bank is completely safe to buy from. They are recognized across the cannabis industry as a legitimate seed bank with quality strains.
They also have more than 4,096 reviews on TrustPilot with an overall rating of 4/5 stars which is extremely impressive.
Most customers were satisfied with and complimented the seeds they received from i49 Seed Bank, raving about their quality and the company's discrete shipping.
However, there are also quite a few negative reviews that complain about "bad genetics."
History & Reputation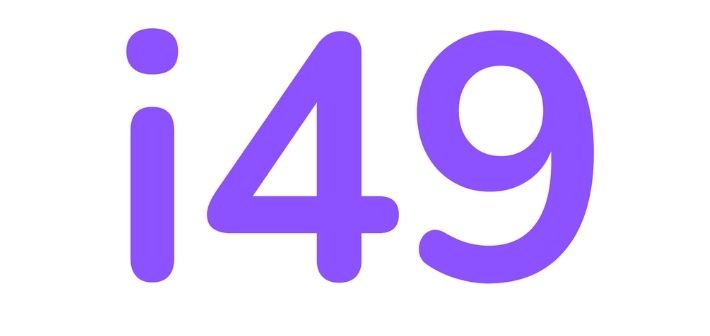 Very little is known about the history of i49 Seed Bank.
What we do know is that they are a newer bank based in Los Angeles, California.
All of the strains they offer are produced in-house by i49 Genetics in collaboration with Blimburn Seeds.
The founders were cannabis enthusiasts who wanted to focus on offering a large selection of some of the best strains available to American buyers.
Their reputation is largely positive, however, it's not without its controversy.
While the majority of buyers rave about the company, there are some who were completely disappointed in their seed's quality and customer service.
Seed Selection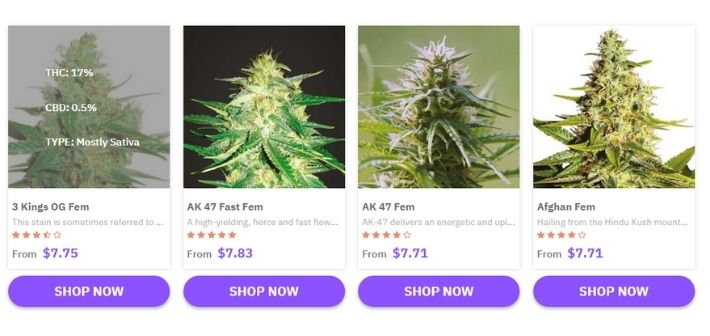 i49 seed bank offers a wide variety of seeds with over 400 strains in stock.
They offer 364 feminized seeds and 82 autoflowering seeds.
If you feel overwhelmed by the number of seeds that i49 offers, consider going with a boutique cannabis seed bank like Paradise Seeds.
They offer 40 high-quality, award-winning seeds so there's no way you'll make the wrong choice.
If you have the opposite problem with i49 seed bank and want even more seeds to look through, then check out a seed superstore like Seedsman.
Seedsman has thousands of strains to choose from, all for affordable prices.
Seed Quality
Not only does i49 breed high-quality cannabis seeds, they also take the necessary precautions to make sure their seeds stay high-quality by storing them in a place free from moisture and light and gently handling them while packing them for shipping.
All of the steps they take are to ensure their seeds produce excellent cannabis crops, and for some buyers, it seems like their efforts were successful.
However, a concerning number of buyers have reported receiving low-quality seeds, not enough seeds, seeds with low potency, or seeds that don't germinate.
Because of the negative reviews, I would say that i49's seed quality is inconsistent even though they have countless happy customers who were thrilled with the outcome of their seeds.
Germination Guarantee
A sign of a great seed bank is their offering a germination guarantee so it's awesome that i49 Seed Bank offers a fairly impressive 80% Germination Guarantee.
If less than 80% of your seeds germinate i49 Seed Bank will send you enough new seeds to bring your crop up to an 80% germination rate based on the number of seeds in your original order.
The new seeds will be from a different strain than the one you experienced germination problems with.
That means that when you purchase from them it's ensured that at least 80% of your seeds germinate.
Their Germination Guarantee makes the inconsistent quality of their seeds much easier to stomach.
It should be noted though that the guarantee only applies to seeds from i49's line and does not include any bonus seeds you receive with your order.
You must also have followed the germination process i49 outlines on their website. You only have 90 days following the delivery of your seeds to request a reshipment.
Lastly, and this is slightly bizarre, if you're "perceived as being rude" to i49 staff members, you'll be disqualified from receiving a seed reshipment.
If you want a 100% Germination Guarantee on your seeds, with a minimal amount of stipulations, then check out I Love Growing Marijuana.
They have the best Germination Guarantee on the market, providing high-quality seeds and free seeds with every order.
Authentic Genetics Guarantee
Not only does i49 Seed bank offer a germination guarantee, they also promise a "100% Authentic Genetics Guarantee" and "No Substitutions Guarantee."
These guarantees state that the seeds you order will never be underhandedly replaced with other varieties, an issue that pops up with shadier seed banks who scam customers.
Seed Prices
Since they sell such high-quality seeds, it's no surprise that i49 Seed Bank has high prices.
Below you can see a price comparison between i49 Seed Bank's price for 10 Sour Diesel Feminized seeds and other top seed banks'.
Sour Diesel Feminized Price Comparison
i49 Seed Bank 10 Sour Diesel Feminized Seeds – $121
Seedsman 10 Sour Diesel Feminized Seeds – $59.24
I Love Growing Marijuana 10 Sour Diesel Feminized Seeds – $99.00
MSNL 10 Sour Diesel Feminized Seeds – $77.30
Weedseedsexpress 10 Sour Diesel Feminized Seeds – $82.75
While i49 Seed Bank clearly has the most expensive seeds, you do get 2 free seeds with the order.
Nevertheless, even factoring that in, their prices are outrageous. i49 Seed Bank's 10 Sour Diesel seeds are twice the cost of Seedsman's.
I Love Growing Marijuana, which has some of the best quality seeds available, a 100% Germination Guarantee, and provides free seeds with every order doesn't even come close in price.
i49 Seed Bank Sales, Discounts & Promotions
It's not common for i49 seed bank to offer promotions, which is disappointing considering how expensive their seeds are.
However, they do have a Deals Page that features "buy one get one free" deals on 15 of the strains they offers.
Under Deals, they also have a Cheap Marijuana Seeds section which lists their lowest-priced seeds.
They offer free seeds with some purchases, but their rules for receiving free seeds are inconsistent, with some customers receiving promised bonus seeds while others don't.
If you run a cannabis business or want to buy wholesale you can get seeds at a reduced bulk price with no assessed sales tax and free shipping.
Payment Methods
i49 Seed Bank offers a variety of discrete and convenient payment methods. Some of the payment methods they accept include:
Money Order
Check
Bitcoin
Wire Transfer
ACH (with $9 convenience fee)
Sometimes Credit Cards
You can pay using the phone, ACH, your email address, through your bank, by mail, or through using cryptocurrency.
Their payment process is completely secure so you don't have to worry about your information being stolen.
i49 Seed Bank Customer Service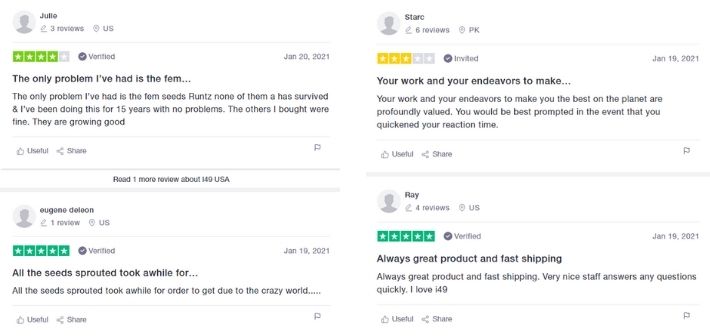 You can reach i49 Seed Bank's Customer Service team through the phone, email, or their website.
Allegedly.
Some customers have complained that it's extremely difficult to get in touch with i49 Seed Bank's customer service team, receiving delayed responses, unhelpful responses, or no response at all.
Website Design
With a clean design and lots of helpful information, i49 Seed Bank's website is extremely easy to navigate.
They have lots of options for easy browsing, including categories like higher THC level, higher yields, and beginner-friendly.
They even have a High Gardening Blog which provides helpful growing tips and a "Grow at Home" germination guide that explains everything you need to know about using the paper towel germination method.
Unfortunately, the blog and website are purposefully stuffed with keywords to the point that it can make the text feel unclear and confusing at points.
Shipping
i49 only ships to states in the USA, so if you live elsewhere you'll have to go with a different seed bank.
i49 Seed Bank ships orders every two weeks, so depending on when you place your order it may take a couple of days to a couple of weeks for it to actually be sent.
Shipping Options
i49 seed bank offers tracked shipping from $9.99.
However, if you order 2 products or more then you'll qualify for free shipping.
Once your order is confirmed it can take 5 to 14 days for it to arrive.
Stealth Shipping
It's always a good idea to offer stealth shipping if you're a seed bank, even if you're shipping to places where growing cannabis is legal.
I49 Seed bank offers stealth shipping, packing seeds in a crush-proof container in a padded envelope under a random object like a birthday card or CD.
The packages are unmarked without any mention of cannabis on the outside.
i49 Seed Bank Review
While i49 Seed Bank is a promising new seed bank to watch out for they definitely need to work out some kinks in their system, establish a consistent quality standard for their seeds, offer actually helpful customer service, and lower their prices.
They have many dedicated customers who rave about the quality of their seeds and their easy ordering process, however, as of now, they are far from being one of the best seed banks in the world.