Short on time? Here's my Sensi Seeds review for 2023
Sensi Seeds is a decent seed bank to buy seeds from if you're based in the EU, as they have a huge selection of competitively priced strains. However, they don't offer any germination guarantee and don't ship outside of the EU. In My opinion, there are better seed banks to buy from.
If you'd rather buy from a seed bank that has fast shipping, good customer service, and excellent customer reviews, then I would recommend using ILGM or Weed Seeds Express.
Continue reading this Sensi Seeds review to discover the pros and cons of ordering from them, and to see how they stack up against the best seed banks to order from.
Sensi Seeds Pros
Large strain selection
Competitively priced seeds
Discrete packaging
Sensi Seeds Cons:
Only ship to EU countries
No bitcoin discount
Not many regular promotions
Sensi Seeds Alternatives
This Sensi Seeds review is part of my seed bank reviews series. I am reviewing popular seed banks to see which ones are worth using and which ones are not.
Here are the results so far…
About Sensi Seeds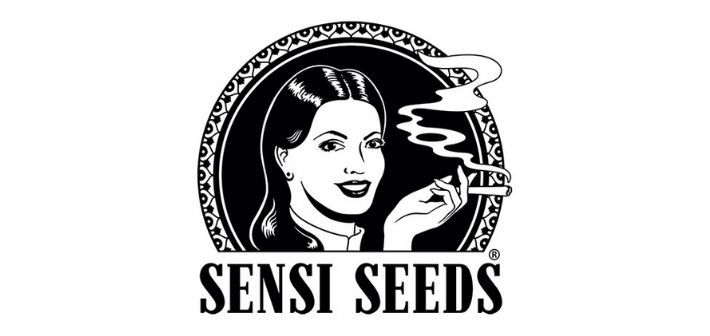 Sensi Seed Bank is one of the oldest and largest seed banks in Europe.
As a result, it's become one of the best-known seed banks in the world.
Ben Dronkers founded the company in 1985.
He's also the one who started Amsterdam's Hash, Marihuana & Hemp Museum in the Red Light District.
Ben began growing cannabis in 1975.
He started off collecting seeds as a hobby and obsessively categorized all of the seeds from his best harvests.
However, what started as a fun way to pass the time soon snowballed into a full-fledged seed bank.
During the 1970s and 1980s, Ben traveled the world collecting seeds.
When he returned to Amsterdam, he would breed these seeds to get some of the most unique genetics the world had ever seen.
As a result, Ben discovered how big a role genetics has in the quality and weight of a harvest.
By the 1990s, Sensi Seeds had expanded its genetics to include more than 40 strains.
Today, the company is a household name with multiple Cannabis Cup winners among its strains.
Sensi Seed Bank counts internationally famous strains like Jack Herer among its genetics.
However, all of that quality and storied history comes with a cost.
As a result, Sensi Seed Bank's prices are a little expensive.
But you get what you pay for when you go with Sensi Seeds.
Seed Quality – 4/5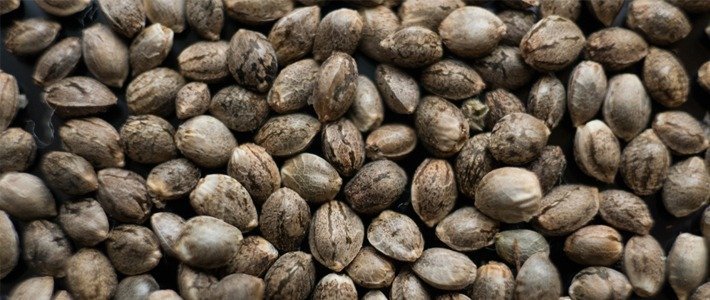 You can't argue that Sensi Seed Bank has some of the highest-quality seeds money can buy.
The company is famous for its quality.
As a result, Sensi Seed Bank has multiple Cannabis Cup winners in their repertoire.
Germination is the ultimate test of seed quality.
If a seed doesn't germinate, it's worthless.
I've bought 10 packs of Sensi Seeds and had all 10 of them germinate.
Sensi Seed Bank bred some of the most famous strains in the world, including Jack Herer.
I've been smoking Jack Herer since before I even grew cannabis.
You don't find that kind of quality every day.
Strain Selection – 4/5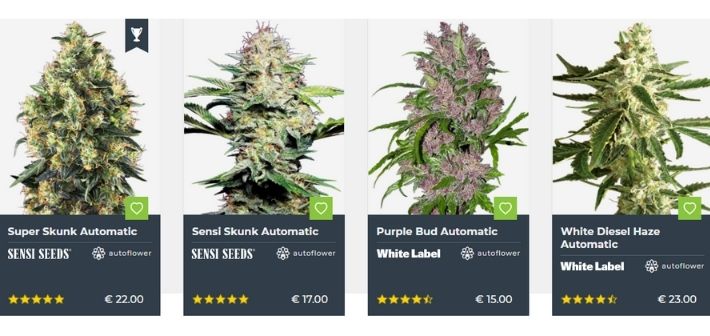 Sensi Seed Bank is one of the largest seed banks in the world.
As a result, they have dozens of high-quality strains available.
They currently offer regular seeds, feminized seeds, and auto-flower seeds on their website.
The sheer amount of strains Sense Seed Bank has available can be overwhelming.
You can take days just reading strain descriptions on their website.
That's why their strain search tool is so important.
You can use their powerful search tool to filter seeds by strain type, price range, expected yield, natural climate, height, and flowering time.
It's like what Google does with web pages, but for cannabis strains.
The company has a staggering number of Cannabis Cup-winning strains.
In addition, some of their strains are famous worldwide. Some of their best strains include Jack Herer, Northern Lights, Jack Flash #5, Shiva Skunk, Big Bud, Silver Haze, and Northern Lights.
Sensi Seed Bank grows all their own strains that they sell in their online shop.
In addition, you can also find CBD products and CBD vape products on their website.
Sensi Customer Service 3.5/5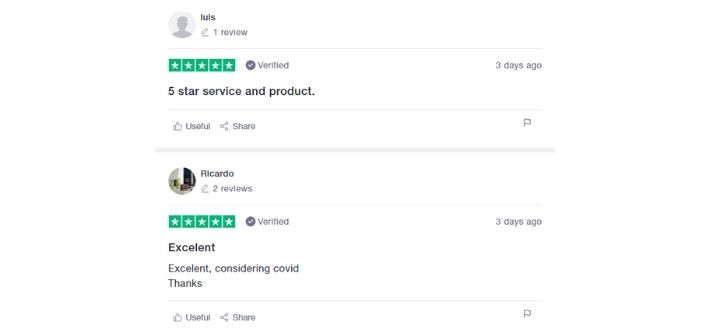 I've generally found Sensi Seed Bank customer service to be extremely helpful.
Many other customers have found this to be true as well, as you can see from some of their reviews.
It's important to note that Sensi Seed Bank's return policy is only 14 days.
As a result, if you contact them within 14 days, you can cancel your order for any reason.
However, you need to make sure that your packaging hasn't been damaged in any way if you want them to accept your return.
Sensi Customer Reviews 4/5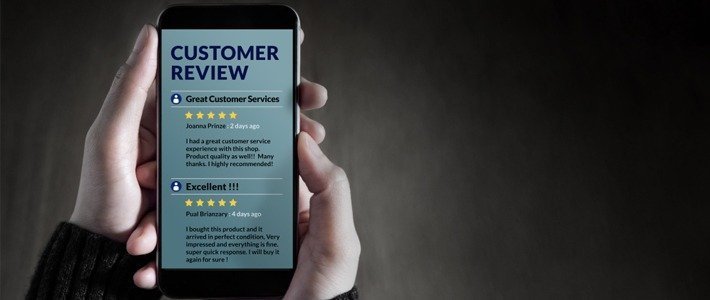 Sensi Seeds is extremely transparent with reviews and display them clearly on their website.
Customer reviews of Sensi Seed Bank are generally positive.
Customers cite Sensi Seed Bank as an excellent choice for first-time growers.
In addition, some customers have cited a 100 percent germination rate with certain strains.
Customers said that the company's Automatic Master Kush and Northern Lights #5 as extremely high-quality.
However, customers also said that Sensi Seed Bank was particularly expensive when compared to other seed banks.
But if you have the money, Sensi Seeds are some of the best you can buy.
Sensi Payment Methods 3.5/5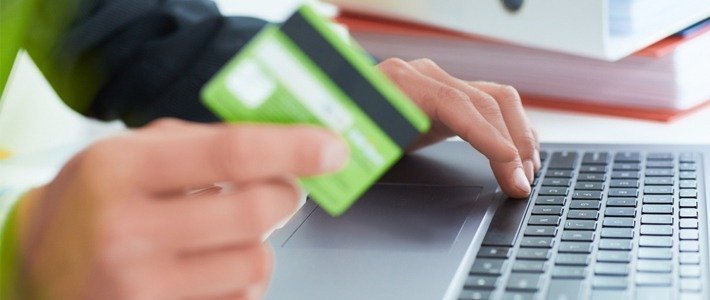 Sensi Seed Bank accepts all Visa and MasterCard credit cards.
In addition, they accept bank transfers and cash.
However, I generally try to stay away from sending cash because it's too unpredictable in the mail.
One thing I wish Sensi Seed Bank would add is the option to pay using BitCoin or some other kind of crypto.
Other seed banks already do this, and some even offer discounts if you pay using crypto (you can check out my review of Seedsman for more info).
Sensi Shipping 5/5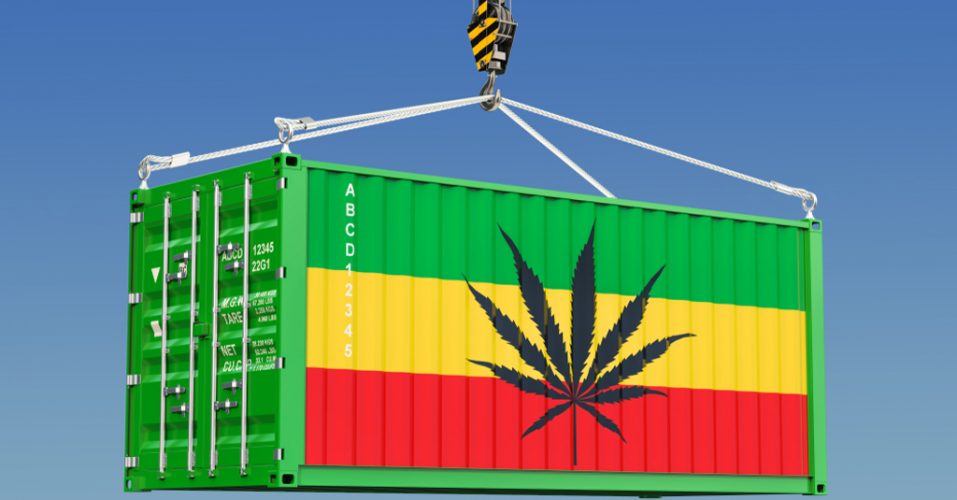 Sensi Seed Bank ships extremely fast if you live within the EU, plus Serbia and Switzerland.
It usually takes about five business days to ship your seeds after your order has been processed.
One of the issues with Sensi Seed Bank is that the company doesn't ship to the US.
Instead, if you're looking for Sensi Seeds in the US you need to order them from a third-party shop.
This can cause some issues with your order.
Your seeds may be old, and old seeds generally don't germinate as often as fresh seeds.
In addition, depending on which strains you buy, older seeds may be more susceptible to herming.
Sensi Discretion 4/5
One thing I really like about Sensi Seed Bank is their discretion when shipping.
Their packages are always very unassuming and low-key.
As a result, I'm never paranoid when I order from Sensi Seed Bank.
Sensi Discounts / Promotions 3.5/5
Sensi Seed Bank doesn't have any discounts or promotions on their website.
It seems like they're relying on their name and brand to sell their products rather than trying to entice new customers with deals.
I wish they would implement something like Seedsman did with their loyalty program.
That would definitely be an incentive to buy Sensi Seeds.
Sensi FAQ

Below are some commonly-asked questions about Sensi Seeds:
Where is Sensi Seeds Located?

Sensi is located in Amsterdam, Netherlands.
Are there any Sensi discount codes?

I couldn't find any Sensi Seed Bank discount codes on their website. They don't have any loyalty program. However, you may be able to find some third-party discounts out there.
Is Sensi Legit?

Sensi Seeds is one of the oldest and largest cannabis seed banks in the world. They've been operating since 1985.
They're as legit as it gets. More than 8,000 customers on Trustpilot have weighed in on the conversation and their response is overwhelmingly positive.
Does Sensi Ship to the USA?
Sensi Seeds does not ship to the USA.
If you want to buy Sensi Seeds in the States, you need to go through one of their third-party distributors.
Final Thoughts
Sensi Seed Bank has some of the best genetics you can find.
However, you get what you pay for.
As a result, Sensi Seeds are extremely expensive when compared to other seed banks.
They don't offer any remedies to their pricing situation.
While some companies offer specials, Sensi Seed Bank seems to be relying on the weight of their brand to sell their products.
While Sensi Seed Bank may not have the most competitive price point, their product more than makes up for it.
I've had ten packs of Sensi Seeds where every seed germinates.
This should obviously be the rule rather than the exception.
However, it's hard to argue with the results you get when you buy Sensi Seeds.
For example, I've been smoking Jack Herer since before I was growing weed.
When I popped my first Jack Herer plant, it was an indescribable feeling.
Overall, I have no problem recommending Sensi Seed Bank. In this Sensi Seed Bank Review, I'd rank Sensi Seeds with the following: