Here's my quick Gorilla Seeds Review for 2022:
Gorilla Seeds have earned a good reputation in the EU due to their huge selection of low-cost strains, excellent promotions, and free seeds. They also have responsive customer service. However, their long international shipping times and lack of germination guarantee lets them down.
If you'd rather use a seed bank that has fast shipping to the US, and a 100% germination guarantee, then I'd recommend using ILGM or Weed Seeds Express.
Continue reading this Gorilla Seeds review to discover the pros and cons of ordering from them, and to see how they stack up against the best seed banks to order from.
Gorilla Seeds Pros:
High-quality strains
Fast and responsive customer service
Large selection of strains
Worldwide shipping
Discreet shipping
Gorilla Seeds Cons:
Shipping outside of the EU is slow
No loyalty program
No Germination guarantee
Gorilla Seeds Alternatives
This Gorilla Seeds review is part of my seed bank reviews series. I am reviewing popular seed banks to see which ones are worth using and which ones are not.
Here are the results so far…
Gorilla Seeds History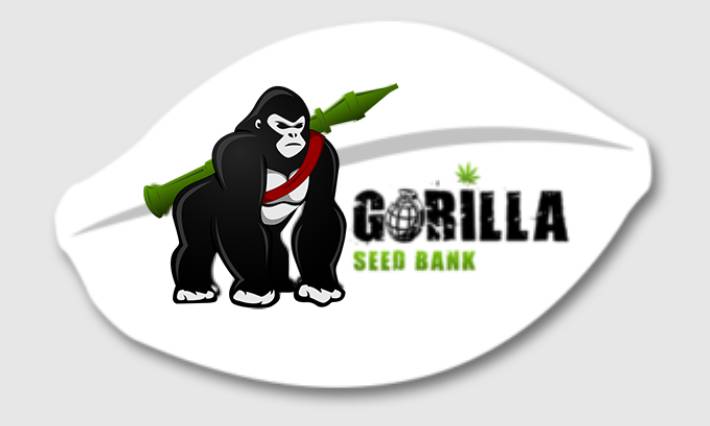 The Gorilla Seed bank was opened in the year 2011, and the owners of the company have combined their cannabis experience, which totals more than 40 years to serve the public.
The company initially started off as a base of operations in the United Kingdom, but it quickly started doing business internationally.
The owner of the Gorilla Seed Bank, Alex, was motivated to start his own seed bank after being disappointed with the low quality of seeds that he was purchasing from other seed banks.
So in March 2011, Alex decided to bring Gorilla Seed Bank to life.
Alex is now known as the Chief Gorilla and has enlisted other cannabis industry professionals to assist him in bringing his dream of supplying the world with high-quality cannabis seeds to life.
Gorilla Seeds Reputation – 4.5/5
Gorilla Seed Bank is around for a few short years; however, the word is not really out about them as yet.
There may be other enthusiasts who are satisfied with their current seed bank and, therefore, reluctant to make the switch over to a newcomer.
However, Gorilla Seed Bank has already established a reputation for owning up to its mistakes and is transparent in its processes.
They also add a personal nature to each transaction that is made with them, and you can always speak to a real person at the company if need be.
Therefore customers can rest assured that if they are not happy with their order, which is highly unlikely that their issues will be resolved promptly and effectively.
Seed Selection – 4/5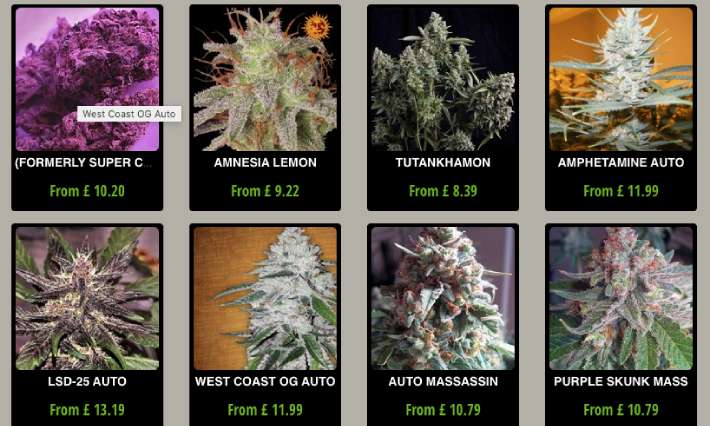 Gorilla Seed Bank offers some of the most sought-after strains from around the world and from different breeders.
At the moment, the company does not breed their own strains, and they sell seeds from companies such as DinaFem, Barney's Farm, Psalm, Big Buddha, Greenhouse Seeds, and Bomb seeds.
There's a variety of different strains and types of seeds available such as feminized seeds, auto-flowering seeds, medical strains, and so on.
They also have a list of bestsellers, and they are always on the lookout for new seeds to add to their selection; therefore, you can expect their stock to rotate on a regular basis.
The existing inventory is quite impressive; however, it is still improving.
Product Quality – 4/5
As with any seed bank, the quality of the seed that you receive greatly depends on the quality of the seed, to begin with.
Therefore, the brand you choose has a more significant impact on the quality of seed that you eventually get from the seed bank.
That said, it should be noted that Gorilla Seed Bank only works with a selected list of breeders that supply a specific quality of the seed to them.
So lots of thought and strict criteria have gone into selecting this specific list.
Customer service – 5/5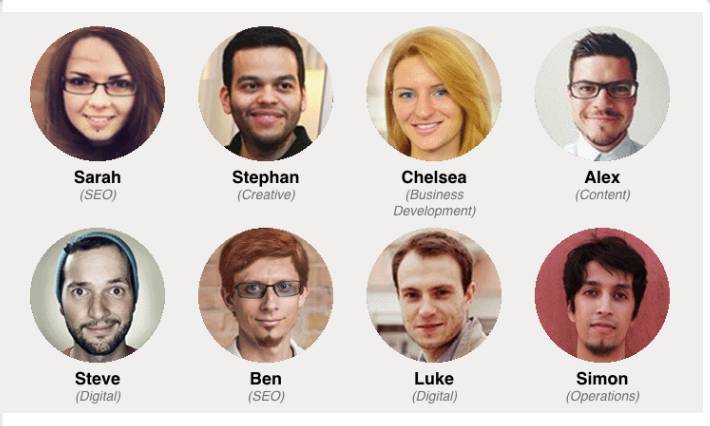 Offering excellent customer service is high on the Gorilla Seed Banks' list of priorities.
Therefore, their consultants are available on a variety of different platforms, including via phone, email, and social media networks, and they are even active on certain cannabis-related forums.
You can reach out to their customer services department any time of the day or night; however, they will likely get back to you during normal operating hours.
Shipping Methods, Return Policy – 3/5
When it comes to shipping your orders, Gorilla Seed Bank works fast and uses only secure methods.
If you are located in the United Kingdom, you can expect to receive your order between 1 to 5 business days, and if you are located in any European country, then you can expect to receive your package between 5 to 20 days after ordering.
For international customers, a delivery time of 25 business days should be expected, although your parcel may arrive sooner than that.
If you need to return a package, the process is quite simple.
All you need to do is return the unwanted seeds in the original packaging within seven days of receipt.
Please note that the package should be unopened.
Once you've done this, log on to your account and cancel the order.
Your package should then be placed inside a padded mailer, and you'll need to complete the form inside and send it back with your package. Please note that customers are liable for return shipping costs.
Payment Options – 4/5
When it comes to making payment for your order, Gorilla Seed Bank accepts credit and debit cards, bank transfers, bitcoin, cash as well as prepaid visas. Unfortunately, PayPal is not accepted.
Conclusion
The Gorilla seed bank is not a very old company, however, they've grown from a very small one to one of the best online cannabis seed banks.
They are professionals when dealing with their customers in a very pleasant manner.
Also, their products are high-quality and packed with safe packaging.
The Gorilla seed bank has made their name in the cannabis sector and everyone should order from them at least once, to see if they have what it takes to be the best seed bank in the world. The UK-based company has customers purchasing their high-quality seeds from around the world.