With more than 1,000 seed banks around the world, choosing a single one to buy from can prove to be challenging, to say the least. 
So how do you single out a good seed bank? What are the signs to look for? 
Well, it's rather simple, a good seed bank should tick all the boxes. They need to be on top of their game when it comes to everything from seed quality and selection to delivery times and customer service. 
In this article, we'll take a look at an honest and in-depth review of Gorilla Seed Bank to see how they fare against their competitors.
Gorilla Seeds History
The Gorilla Seed bank was opened in the year 2011, and the owners of the company have combined their cannabis experience, which totals more than 40 years to serve the public.
The company initially started off as a base of operations in the United Kingdom, but they quickly started doing business internationally.
The owner of the Gorilla Seed Bank, Alex, was motivated to start his own seed bank after being disappointed with the low quality of seeds that he was purchasing from other seed banks.
So in March 2011, Alex decided to bring Gorilla Seed Bank to life.
Alex is now known as the Chief Gorilla and has enlisted other cannabis industry professionals to assist him in bringing his dream of supplying the world with high-quality cannabis seeds to life.
Gorilla Seed Bank Review Review – Quick summary
Seed Quality

Strain Selection

Customer Service

Customer Reviews

Payment Methods

Shipping

Discretion

Discounts / Promotions

Reliability
Pros:
Customer service is responsive and issues are resolved promptly

Strict seed selection criteria

Worldwide shipping available

Discreet shipping
Cons:
They do not accept PayPal

Shipping can be slow
Seed Bank Leaderboard
Gorilla Seeds Reputation – 4.5/5
Gorilla Seed Bank is around for a few short years; however, the word is not really out about them as yet.
There may be other enthusiasts who are satisfied with their current seed bank and, therefore, reluctant to make the switch over to a newcomer.
However, Gorilla Seed Bank has already established a reputation of owning up to their mistakes and are transparent in their processes.
They also add a personal nature to each transaction that is made with them, and you can always speak to a real person at the company if need be.
Therefore customers can rest assured that if they are not happy with their order, which is highly unlikely that their issues will be resolved promptly and effectively.
Seed Selection – 4/5
Gorilla Seed Bank offers some of the most sought after strains from around the world and from different breeders.
At the moment, the company does not breed their own strains, and they sell seeds from companies such as DinaFem, Barney's Farm, Psalm, Big Buddha, Greenhouse Seeds, and Bomb seeds.
There's a variety of different strains and types of seeds available such as feminized seeds, auto-flowering seeds, medical strains, and so on.
They also have a list of bestsellers, and they are always on the lookout for new seeds to add to their selection; therefore, you can expect their stock to rotate on a regular basis.
The existing inventory is quite impressive; however, it is still improving.
Product Quality – 4/5
As with any seed bank, the quality of the seed that you receive greatly depends on the quality of the seed to begin with.
Therefore, the brand you choose has a more significant impact on the quality of seed that you eventually get from the seed bank.
That said, it should be noted that Gorilla Seed Bank only works a selected list of breeders that supply a specific quality of the seed to them.
So lots of thought and strict criteria has gone into selecting this specific list.
Customer service – 5/5
Offering excellent customer services is high on the Gorilla Seed Banks' list of priorities.
Therefore, their consultants are available on a variety of different platforms, including via phone, email, social media networks, and they are even active on certain cannabis-related forums.
You can reach out to their customer services department any time of the day or night; however, they will likely get back to you during normal operating hours.
Shipping Methods, Return Policy – 3/5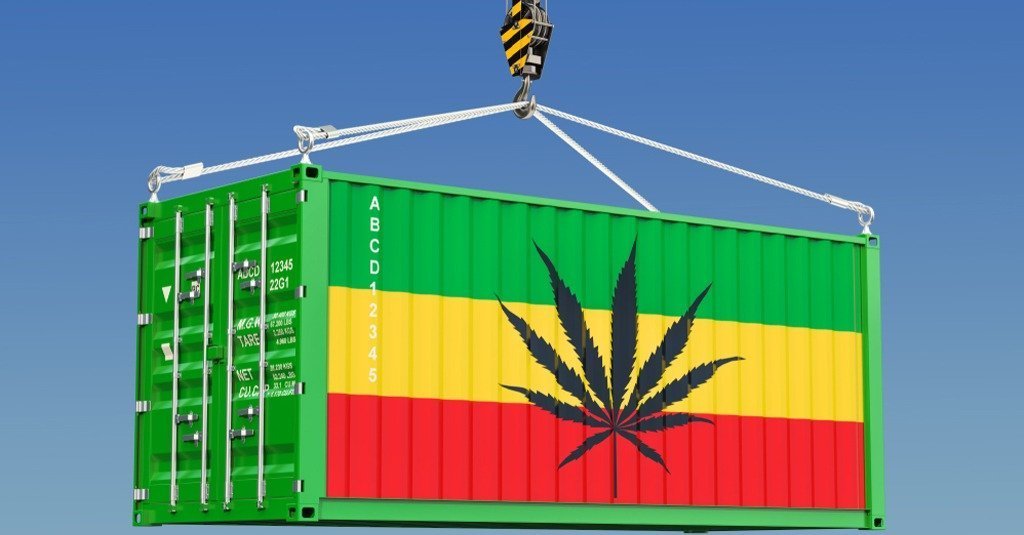 When it comes to shipping your orders, Gorilla Seed Bank works fast and uses only secure methods.
If you are located in the United Kingdom, you can expect to receive your order between 1 to 5 business days, and if you are located in any European country, then you can expect to receive your package between 5 to 20 days after ordering.
For international customers, a delivery time of 25 business days should be expected, although your parcel may arrive sooner than that. 
If you need to return a package, the process is quite simple.
All you need to do is return the unwanted seeds in the original packaging within seven days of receipt.
Please note that the package should be unopened.
Once you've done this, log on to your account and cancel the order.
Your package should then be placed inside a padded mailer, and you'll need to complete the form inside and send it back with your package. Please note that customers are liable for return shipping costs.
Payment Options – 4/5
When it comes to making payment for your order, Gorilla Seed Bank accepts credit and debit cards, bank transfers, bitcoin, cash as well as prepaid visas. Unfortunately, PayPal is not accepted.
Gorilla Seeds FAQ
Where does Gorilla Seeds deliver their products?
Gorilla seed bank is considered weed experts in the industry; however, they are not legal masterminds. This is why it is up to you to know what's legal and what isn't in your part of the world.
In some parts of the world, it is legal to own weed seeds; however, it's not legal to germinate, cultivate or even grow them. You may require a special permit to do so, and this is not always given out with ease.
So that said, while Gorilla seed bank ships worldwide, you are still responsible for knowing your local laws and how they apply to you before you place your order.
Laws do differ from country to country, state to state as well as locality to locality, and by placing your order, you are accepting complete responsibility for your actions.
The Gorilla seed bank sells all cannabis seeds as collectables or adult novelty items without exception.
However, we do not encourage or promote any illegal activity, and we accept no responsibility for your actions should you choose to act illegally and go against the local laws and regulations in your country.
Where to get coupons for Gorilla Seeds?
While the Gorilla seed bank offers the best prices for cannabis in the world, you could get even more savings by using a coupon code.
Coupon codes are available directly from the gorilla seed bank and if you don't have one already, all you need to do is add 5PER in the coupon area during checkout to receive an extra 5% off the price of your order before shipping.
Some discounts offered by the gorilla seed bank go according to your payment type. In order to encourage diversity, certain discounts are allocated according to your payment method.
When you pay by cash, you usually receive the biggest savings. Your available discounts will be displayed when you reach the checkout screen so pay close attention when you reach that part of the order process.
Also for your own safety, ensure that you mail cash using trackable mailing options.
In some cases, you may receive free seeds thanks to the Cannabis seed programs. Usually, this is a reward for your loyalty to the company and consistently placing orders with the Gorilla seed bank.
Coupons are also available from various coupon sites and by simply doing a Google search for these discount codes, you'll come across a list of sites that are offering coupons and discounts for you to make your purchases from the Gorilla seed bank.
What are the best seeds for the growing beginners?
As a beginner cannabis seed grower, choosing the right weed seeds is not always easy. This is especially so because of the number of various cannabis seeds, the different characteristics of species and purely because of the variety that is available.
So it is important to take your time before making a choice. You should also know which types of seeds are easy to grow. Gorilla has put together a list of beginner strains that are extremely popular because they are probably the easiest to grow for beginners.
So irrespective of whether you are completely new to this and it is your first time, or you have grown a successful weed garden before, these are some of the strains to keep an eye out for.
Dizzy Lights Auto
The original Northern Lights was the first strain ever designed specifically for indoors, and it is the number one recommendation for first-timers. It is fast, reliable and also extremely forgiving of many mistakes. However, it still delivers beautiful results.
Like the original auto Northern lights, it's a consistent yielder of numbers that can go as high as 45g per seed indoors with double the bulk under natural sunshine. These auto-flowering seeds are also filled with sticky resin and they reflect the available light.
Black Domina Feminized
The Black Domina has no choice but to be truly awesome. It is carefully designed to use its best Indica traits. Sensi seeds created these marijuana seeds by combining northern lights for speed and compactness,
Ortega for euphoria and physical relief as well as hash to maximize yield and a little bit of Afghani for density and vigour. Ultimately this is considered the gold standard for medical seeds.
So if you're looking for a beginner friendly seed that is still skull-crushing and stoning, then this is the one. It is extremely helpful in relieving pain, stress, and tension as well as relaxing you enough to enjoy a good night's rest.
Blue Dream
If you're looking to kickstart your marijuana growing journey with America's best-selling strain, then Blue Dream is the one. Blue Dream seeds are readily available for order and are still suitable for beginners.
It has the looks and the flavor which has kept it at the top of the charts for almost a decade. It's strong and has relaxing effects, and this is why it's one of the most sought after strains in the world.
The Indica genetics stand back and allow the Sativa to take the driver's seat, which ultimately delivers a head buzz that cannot be compared to anything else. The euphoria can last for hours; however, it's still a very comfortable ride, and you'll enjoy every second.
Buds start-off as mostly green, however, it won't be long until you see the blue and purple start to appear. During the cure, both the fruity aromas and the colors will start to deepen, and you'll start to see the color that gave it the name Blue Dream.
Candy Kush Fast Version
The Candy Kush Fast version is a very tempting name and once you experience its effects, you'll know that it's not all hype. These are 100% feminized seeds, and they need seven weeks to finish.
It's a 60% Indica and 40% Sativa hybrid making the effects balanced with nearly equal mental highs and physical stones.
If you're looking for the perfect balance of sedation and energy, then this is the strain for you. Although it's not recommended to mix-ups and downs, this is one of those strains that does.
It is an exception that proves the rule with soaring highs, as well as sedating body stones and just the right amount of energy.
Automatic Critical Soma
The Auto Critical Soma is a high-performance autofem that's loaded with tropical fruit flavors including intense sweet banana, juicy peach and tangy mango. So if you don't immediately notice these flavors, then you are probably a lost cause.
Even if you're a beginner, you can squeeze in at least three runs per season as long as you get an early start and plan well. The brand that is responsible for the Sweet somango seeds adds the tropical flavor to this mix for a unique blend of peaches, mangoes and bananas. So if you enjoy fruity strains, then this is the one for you.
Some of its benefits include massive buds from top to bottom, long-lasting physical and mental effects as well as a pleasant smell and taste.
Where is HQ of the Gorilla Seeds?
While the Gorilla Seed Bank has offices around the world, its main headquarters are located in the United Kingdom.
Conclusion
The Gorilla seed bank is not a very old company, however, they've grown from a very small one to one of the best online cannabis seed banks.
They are professionals when dealing with their customers in a very pleasant manner. 
Also, their products are high-quality and packed with safe packaging.
The Gorilla seed bank has made their name in the cannabis sector and everyone should order from them at least once, to see if they have what it takes to be the best seed bank in the world. The UK-based company has customers purchasing their high-quality seeds from around the world.
Seed Quality

Strain Selection

Customer Service

Customer Reviews

Payment Methods

Shipping

Discretion

Discounts / Promotions

Reliability