Short on time? Here's my True North Seeds Review for 2023
Unfortunately, I cannot recommend True North Seeds as a reliable seed bank. Although they have a large selection of strains and good promotions, many growers experience seed quality issues. They also have a very poor customer service record. There are much better seed banks to buy your seeds from.
If you'd rather buy from a seed bank that has fast shipping, good customer service, and excellent customer reviews, then I would recommend using ILGM or Weed Seeds Express.
Continue reading this True North Seeds review to discover the pros and cons of ordering from them, and to see how they stack up against the best seed banks to order from.
True North Pros
Large selection of strains
Loyalty points program
Lots of promotions
Most payment methods accepted
Discreet shipping
True North Cons
Many complaints about them on Reddit
Poor rating on Trustpilot
Nonexistent customer service
No germination guarantee
No bitcoin discount
True North Seeds Alternatives
This True North Seeds review is part of my seed bank reviews series. I am reviewing popular seed banks to see which ones are worth using and which ones are not.
Here are the results so far…
About True North Seeds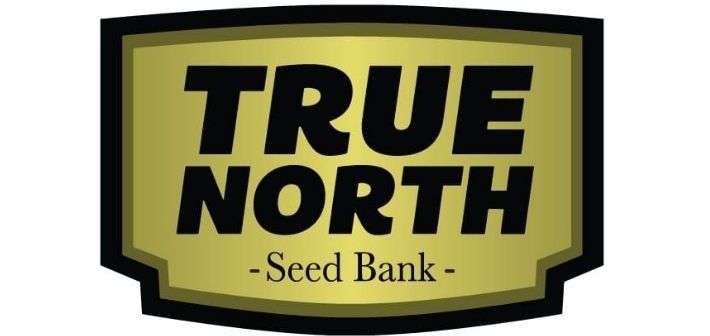 True North Seeds is based out of Toronto, Canada.
As far as company history goes, they don't offer much information about how or when the company came together.
Perhaps due to the fact that they are a smaller-scale seed bank and are still trying to find their footing in the cannabis industry, they chose to forego their "about me" for more important information such as product selection and quality.
Since they are a relative newcomer on the seed bank scene, they haven't built a solid name for themselves yet.
However, I can assure you that they are 100% legit.
According to their "About" page, their main focus is on the customer and ensuring they have all their needs met.
They also frequently reiterate their commitment to offering both a wide variety of seeds and top-quality products—more on that later.
Seed Quality – 4/5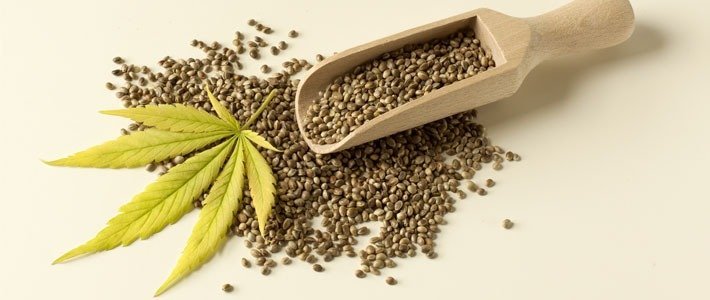 Seed quality is arguably the most important thing when choosing a seed bank to source from.
Because True North simply resells other brands of seeds and doesn't breed their own, quality is more dependent on which brand you choose.
This is the primary reason why reviews of True North are hit or miss.
It typically has little to do with the company itself and more to do with which brands and strains are purchased.
Of course, it's typically better to buy directly from a breeder as adding a middleman can up the price and decrease the freshness of the product.
However, if your breeder of choice doesn't ship to your country or accept your preferred method of payment, then it's necessary to go through a middleman such as True North.
In good news, True North stocks seeds from many well-known breeders.
This means seed quality is typically very high, assuming you research the breeders themselves.
It's important to note: True North does offer any sort of germination guarantee.
According to True North's legal disclaimer, they do "not accept any product-liability" nor do they "give any guarantees".
Many seed banks, such as ILGM, have a no questions asked policy when it comes to seed germination.
For this reason, I've docked True North a star in this category.
Strain Selection – 4.5/5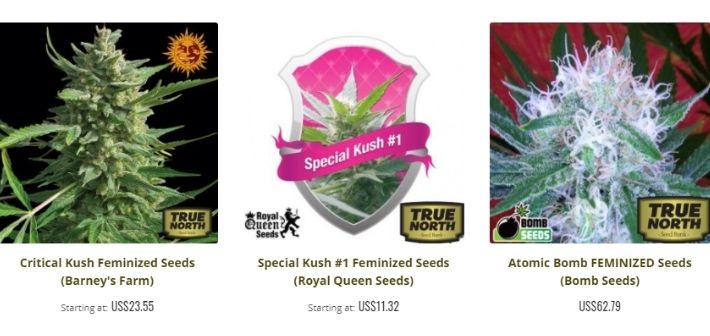 True North stocks a wide variety of seeds from numerous breeders, including many big name brands such as Barney's Farm, Nirvana, Royal Queen and Sensi.
All together, True North offers seeds from around 45 breeders.
To find the perfect strain for you, simply use the search feature on the left-hand side of the site.
Here, you can sort seeds and strains by various criteria.
You can search by seed type, including regular, autoregular, feminized, auto-feminized, and autoflowering.
There are also seeds designed for specific growing conditions, such as indoors, outdoors and greenhouses.
Some seeds offer higher yields, are quicker to flower and grow to various heights. You can also search by sativa, indica or hybrid and THC and/or CBD content as well. All in all, True North has more than 1,500 different seeds available.
As far as selection goes, True North has one of the largest I've seen, although they may not all be of the same quality.
For this reason, I've awarded them 4.5 stars.
Customer Service – 1/5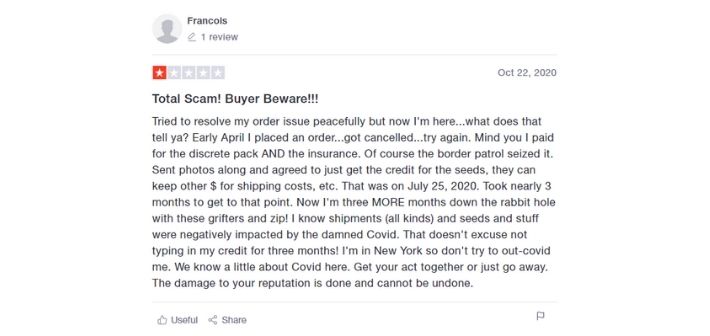 According to many reviews on popular online forums, True North's customer service is fairly adequate.
Many problems seem to stem from people not reading the legal disclaimer in which they assume no liability for their products.
This means if you email regarding germination (or lack-there-of) or seed quality, you will likely be sent a generic response in which they politely say there is nothing they can do.
Other reviews seem to be hit or miss with True North in regards to customer service.
Some customers report very quick response times and quick remedies to any situation, while others report the exact opposite—some even citing a complete lack of reply.
Since the majority of reviews regarding customer service with True North are fairly positive, I've only docked them one and a half stars.
True North Customer Reviews – 2/5

Reviews vary greatly with True North.
Most online forums have them sitting at around two to three stars.
However, many one or two-star reviews have to do with product quality and germination, which as we covered in the previous section: do not guarantee anything.
Some customers swear by True North and state they've never had any problems with the company, while others say they never received their product.
This could have to do with customs seizing orders or a number of other situations, though as well also mentioned before: the customer service department seems to be somewhat lacking.
Payment Methods – 4/5
True North offers several options for payment methods including debit/credit card (Visa and Mastercard only), international money orders, cash, bank transfer, and cryptocurrency (Bitcoin, Litecoin, and Ethereum).
You can place your order online, over the phone, or through the mail via a printed order form and international money order.
All orders will be charged in CAD and prices displayed in USD, EUR, and GBP are all approximate and fluctuate daily depending on the current exchange rate.
One important thing to mention is all debit and credit card payments are subject to a 7.5% card processing fee.
There is no fee with other payment methods.
While True North offers a variety of payment methods, the card processing fee is a little on the high side in comparison to other seed banks I've researched.
For this reason, I've docked them a star.
Shipping – 4.5/5

True North ships worldwide.
Depending on where you order from, your order will either be shipped from True North's shipping center in Canada or their European distribution center in the United Kingdom.
True North charges a flat shipping fee per order, though orders over $525CAD (approximately $420USD) receive free delivery.
This fee is regardless of the number of cannabis seeds you purchase.
True North offers "guaranteed delivery insurance" for customers ordering from the USA or Canada (which means they will resend your order should it go missing), as well as what they call "extra safe" shipping options, both at an extra charge.
Delivery times vary depending on your location.
For example, orders shipped within Canada and the USA typically arrive in 5-14 business days.
Orders shipped within Europe typically arrive within 3-14 business days.
For shipping times to all other countries, refer to the delivery page for more information.
One thing I appreciate about True North is all orders are trackable and as soon as your order ships you will receive a tracking number.
True North's shipping prices are a little high compared to other banks, and their minimum for free shipping is quite high.
However, delivery times are relatively quick so I've only docked half a star from this category.
Discretion – 4/5
In most cases, seeds are sent in their original breeder packaging, unless otherwise requested.
Depending on where the order is being shipped to, True North may remove seeds from their original packaging to help ensure safe delivery.
All products are packed in bubble wrap or similar protective material and shipped in padded envelopes.
The only information printed on the envelope will be your address details.
There will be no information indicating the contents of the package, nor the company name.
One of the "extra safe" shipping methods mentioned above includes the addition of another product such as a t-shirt, wallet, or similar item.
This also helps ensure your order arrives without issue.
Overall, True North's discretion is similar to other seed banks I've researched, though the prices are a tad higher.
True North Discounts/Promotions – 4/5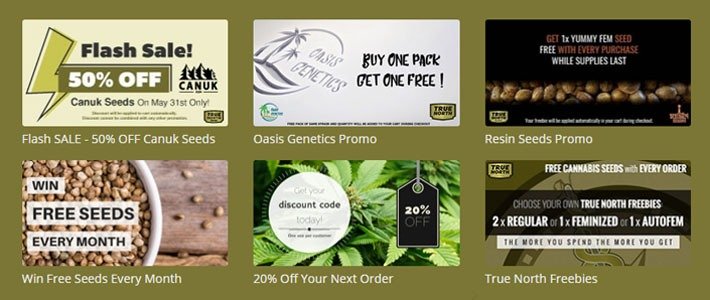 True North offers free seeds with each order placed.
They also have rotating deals featured on their promotions page.
Some promotions are based on the amount of money spent and some are breeder specific.
I recommend checking the page before you place your order to ensure you get the best deal possible!
True North Reliability – 2/5
As mentioned previously, reviews vary greatly when it comes to True North's reliability.
While most problems seem to come from lack of communication or reading the company's fine print, most customers do report receiving their orders in a timely and discreet manner.
However, with all the conflicting reviews of True North, I've decided to award them only three and a half stars in reliability.
FAQs
Where is True North located?
True North is based out of Toronto, Canada.
Where does True North ship from?
Depending on where you order from, your order will either be shipped from Canada or the United Kingdom.
What is the shipping time to the USA?
Orders shipped to the USA typically arrive in 5-14 business days from the date on which payment is received.
Where does True North get its seeds?
True North is a reseller, meaning they do not breed their own seeds and simply resell other brands.
Does True North offer any discount codes?

Beyond the free seeds with every order, if you sign up for True North's monthly newsletter, you receive a discount code for 20 percent off your next order and a chance to win $100 worth of free seeds each month!
Final Thoughts – True North Seeds Review January 2023
Overall, True North is not my first choice when it comes to seed banks, though they are definitely a real company.
While they do offer seeds from reputable breeders and have a wide variety of strains to choose from, their customer service seems to be lacking.
On a positive note, their quoted shipping times are on the quicker side from what I've seen and experienced with other seed banks.
Have you ordered with True North? Let me know your experience in the comments!