I've heard a few concerning stories about Canuk Seeds, so I wanted to investigate and see if they were a safe seed bank to order from.
My Quick Canuk Seeds Review
Canuk Seeds impresses at first sight with its large selection of seeds.
Prices are also reasonably low, especially for bulk seeds and there are also some good promotions and specialty seeds.
However, shipping can be expensive, particularly for those outside the US and Canada.
There are also many concerning reviews that say orders did not arrive and that customer service is nonexistent.
Canuk also doesn't offer a germination guarantee, which should be a red flag on its own. All these factors make it difficult to recommend Canuk Seeds.

So which seed banks should you use?

If you're in Canada and need your seeds fast, I would recommend using Crop King Seeds, as they have a germination guarantee and a solid reputation.

However, if you live outside of Canada, I would recommend using seedbanks like ILGM or Weed Seeds Express, which have responsive customer service, fast shipping, and 100% germination guarantees.
Continue reading this Canuk Seeds review for a full list of the pros and cons, as well as how they compare to the best seed banks.
Canuk Seeds Pros
Good promos for Canadian customers.
Good discounts for crypto payments.
Worldwide shipping
Large selection of seeds
Free seeds with every order
Canuk Seeds Cons
Need to register to buy seeds
No credit card payments
Shipping insurance only for US and Canada
Shipping insurance to US and Canada is not always effective.
Difficult to open customer service tickets
Canuk Seeds Alternatives
This Canuk Seeds review is part of my seed bank reviews series. I am reviewing popular seed banks to see which ones are worth using and which ones are not.
Here are the results so far…
Who Are Canuk Seeds?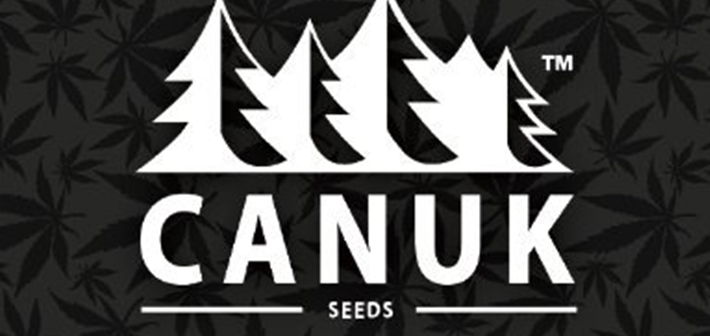 Canuk Seeds are a Canadian company with headquarters in Canada and the UK.
Their business is selling Cannabis seeds from a large variety of genetics under their own brand Canuk Seeds.
They claim to have years of experience, but nowhere do they mention when exactly the company was founded.
Also, if you look online for reviews you won't be able to find many that date too far back, making it more difficult to know exactly how long they have been in business.
Canuk Seeds also prides itself on its huge selection of seeds, which when you look at it is really impressive, however real-life reviews are important to know and judge the quality of those seeds.
Strain Selection & Quality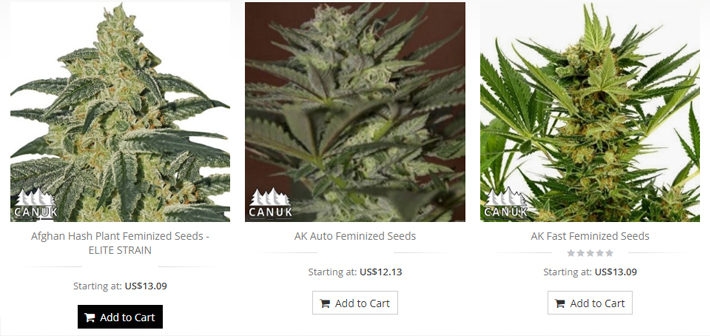 As previously mentioned, the strain selection is indeed quite large, with most Cannabis strains you can think of being easy to find on their website.
One notable missing service is a good germination warranty, especially with so many negative reviews online, it would give some peace of mind when buying seeds.
They do mention that all seeds are tested for viability and germination rates, however, they don't really mention what those numbers are.
However, for more peace of mind, I would encourage you to also take a look at other seed banks, like ILGM or Attitude Seed Bank which have much better reviews.
Shipping
They do offer worldwide shipping which is quite good.
However, shipping costs are also steep, which makes them difficult to recommend.
Contrary to several companies which offer free domestic shipping, or even free shipping to both the US and Canada, Canuk Seeds is happy to charge you 20 dollars even for Canadian orders which are shipped from inside the country.
If you look at the shipping costs for other countries they also seem particularly excessive, with Africa at the top of the list with a whopping 180 dollars in shipping costs.
All orders are also shipped discreetly with only your name and the return address on the envelope to reduce suspicion.
There is also the option for stealth shipping, giving the customer the choice to order another item like a t-shirt or mug with the seeds for added stealth and also to remove the seeds from their original packaging.
Orders are also fully trackable online at www.canadapost.com
What is not so good is the fact that there are also several online reviews indicating that the products never arrived and customer service was unresponsive when trying to get in touch with them.
Customer Service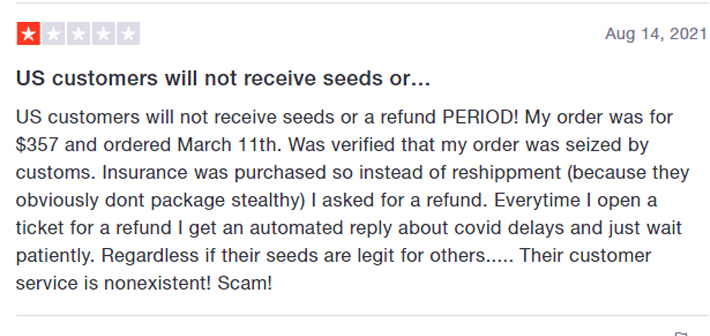 From what you can read on the website, customer service doesn't seem to be difficult to contact, even stating they can be reached via phone, email, or the contact form on their website.
Nevertheless, the stories you can find online in reviews are much different, with customer service ignoring or just closing item tickets, or just not answering.
The customer service horror stories are abundant and varied, but most of them seem to finish with an automated response from customer service bots.
Payment Methods
One thing that really caught my attention was the lack of a clear option to process credit card payments since in the FAQ they mention that credit card payments are accepted, but when you try to make an order there is no clear way to do so.
Other payment options available are International Money Orders or Cashier checks, wire transfers inside the US, cash via envelope, bank transfers, and crypto.
It's important to point out that they do offer some interesting discounts when trying to pay through cryptocurrency, however not all people will find it easy to do so.
Customer Reviews
Customer reviews online for this site are appalling, from orders that never made it to their destination, to seeds that never sprouted to completely unresponsive customer service.
The number of negative reviews which are easily found online make it impossible for me to recommend this seed supplier.
You would be much better off by going to seed suppliers I have personal good experience with like ILGM or Attitude Seed Bank.