This is my honest review of Fast Buds seed bank.
It's based on my personal experience ordering seeds from them.
In this Fast Buds Seeds Review, I'll tell you the pros and cons of ordering from them, and how they compare to other top seed banks.
My Quick Fast Buds Review
FastBuds have some really interesting Auto strains and are very popular on grower forums.
Fast Buds has responsive customer service and offers a generous 98% germination guarantee.
Overall, Fast Buds is a great option for growers looking for unique auto-flowering seeds.

That said, Fast buds currently don't ship directly to the US or Canada, so if you live in either of these two countries (Like me) then you'll have to find another seed bank that stocks FastBuds seeds.

Seedsman currently stocks Fast Buds seeds and also ships to the US and Canada.
Continue reading this Fast Buds Seeds review to discover the pros and cons of ordering from them, and to see how they stack up against the best seed banks to order from.
Fast Buds Seeds Pros
Quality Autoflowering Seeds
Highly-Rated Customer Service
Easy to Navigate Website
Helpful Growing Blog
Popular on Reddit
Fast Buds Seeds Cons
Doesn't Ship to the US or Canada
Only stocks Autoflowering Seeds
Fast Buds Seeds Alternatives
This Fast Buds Seeds review is part of my seed bank reviews series, where I am reviewing all of the best seed banks to see which ones are worth buying from.

Here are the results so far:
Is Fast Buds Seeds Safe?
Yes, Fast Buds is totally safe!
They have been recognized by countless cannabis professionals, publications, and customers as a legitimate seed bank with excellent customer service and high-quality seeds.
With a 98% Germination Warranty and reviews that say they actually own up to their warranty, you can rest assured that your purchase is protected.
History & Reputation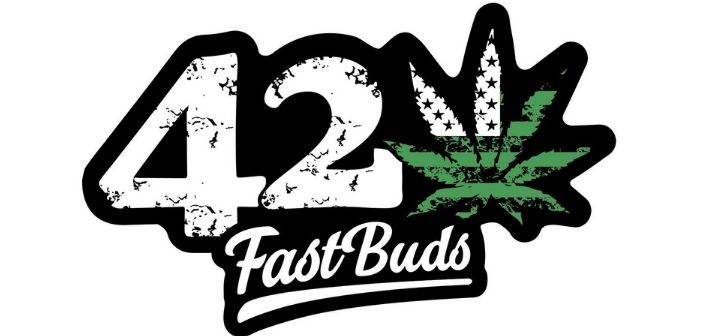 Since being founded 10 years ago in Barcelona, Fast Buds has taken the cannabis world by storm, earning a golden reputation for its high-quality auto-flowering seeds, excellent customer service, and safe, speedy shipping.
Their goal is to produce powerful, stable strains so they can create some of the most promising auto flower seeds in existence.
When it comes to their strains, Fast Buds absolutely believes in quality over quantity.
According to Trustpilot reviews, they are doing a pretty good job accomplishing their goal.
They have an insanely impressive 4.8/5 rating from over 1,200 reviews.
Seed Quality
Fast Bud's focus is producing some of the best autoflower seeds in the world.
They have high breeding standards, which they continue to perfect, and are extremely selective about what strains they include in their catalog.
Their seeds produce high-yielding resilient cannabis plants with beautiful big buds, that because of the auto-flowering trait, grow all year long in less than 9 weeks from seed to harvest.
Germination Guarantee
Fast Buds believes in the quality of their seeds so much that they offer a 98% Germination Warranty.
Of course, they acknowledge that seeds are living things that can be easily influenced by the environments they are kept in.
If a seed fails to germinate they urge you to contact them using their warranty form and they'll send you a replacement free of charge!
While this is one of the best germination guarantees I've seen on the market, it should be acknowledged that the seed bank with the absolute best germination guarantee is I Love Growing Marijuana.
They have a 100% Germination Guarantee and include 20% free seeds with each order.
Seed Selection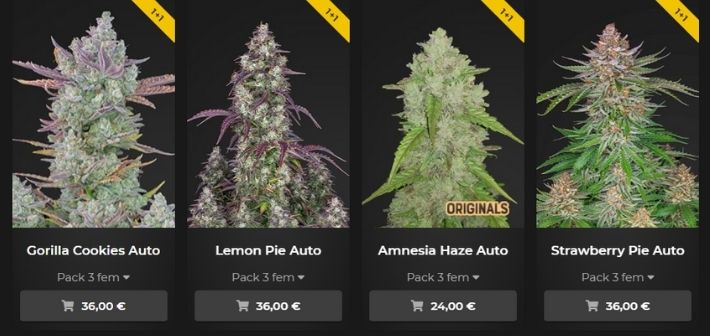 Fast Buds specializes in autoflowering cannabis plants, which are plants that automatically flower 3-4 weeks after germination, without the need for their light schedule to change to 12/12.
They take 30% less time to grow than traditional cannabis plants making them an excellent option for beginners or growers who want to save time.
At Fast Buds, they are the only option.
They carry 45 incredible autoflowering strains. Some of their best-selling strains are Gelato, Strawberry Pie, and Zkittlez.
Of course, if you are looking for seeds that aren't autoflowering, or want even more variety, this isn't the seed bank for you.
Check out a seed super-store like Seedsman which has thousands of varieties.
Seed Prices
The prices at Fast Buds range from 24 – 36 euros for 3 feminized seeds which are low to average prices.
For the quality of the seeds you are getting though, these prices are a steal.
To see how Fast Buds' prices stack up against some of the best seed banks on the market check out the price comparison below.
Blue Dream Autoflower Price Comparison
Seedsman is clearly the least expensive bank, but Fast Buds isn't far behind which is impressive considering how much smaller than Seedsman their business is, and the fact that Seedsman is largely regarded as the best place to find bargains and cheap seeds.
Fast Buds Seeds Canada Sales, Discounts, & Promotions
With each purchase you make from Fast Buds you receive free seeds! The more seeds you buy, the more free seeds you get.
If you want to keep up-to-date on Fast Buds latest promotions, sign up for their newsletter for new exclusive deals and discounts each week.
Payment Methods
Fast Buds accepts a variety of convenient payment options. You can purchase your seeds with:
Credit Cards
Bitcoin
Wire Transfers
Cash
If you want to make a discreet purchase, you can buy your seeds with Bitcoin or cash. If you buy with a credit card Fast Buds will still keep your payment as discreet as possible by listing the purchase from "Fast B" not Fast Buds on your bank statement.
Fast Buds Seeds Canada Customer Service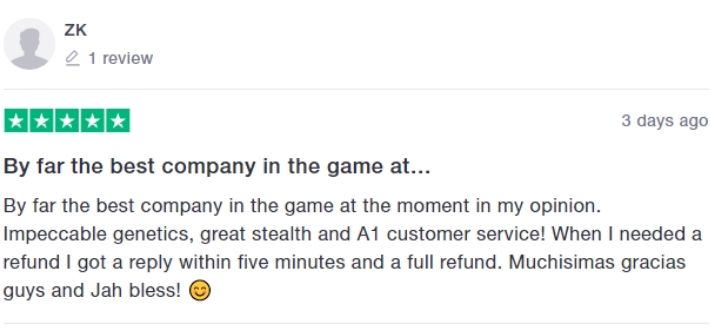 Fast Buds has easy to reach customer service representatives who you can access through calling, emailing, or live chat.
They also have a blog page with growing guides and a FAQ page with frequently asked grow questions to help you through the cannabis cultivation process, whether you are a beginner or advanced grower.
Whether you have germination issues, faulty seeds, strain questions, or any other queries, according to tons of T rustpilot reviews, Fast Buds' excellent customer service team will help you through it.
Shipping
Fast Buds ships worldwide to Austria, Belgium, Bulgaria, Canary Islands, Croatia, Cyprus, Czech Republic, Denmark, Estonia, Finland, France, Germany, Greece, Hungary, Ireland, Italy, Latvia, Lithuania, Luxembourg, Malta, Netherlands, Poland, Portugal, Romania, Slovakia, Slovenia, Spain, Sweden, United Kingdom, Algeria, Armenia, Bangladesh, Georgia, Guadeloupe, India, Israel, Japan, Lebanon, Madagascar, New Zealand, Philippines, South Africa, Sri Lanka, Thailand, and Chile.
Unfortunately, they do not ship to America or Canada.
I know, sorry if you slowly fell in love with them throughout this review only to have your hopes dashed now, but they do work with some distributors who ship to the US and Canada.
You can also buy from other seeds banks that do ship to America and Canada like I Love Growing Marijuana who has excellent customer service, a 100% germination guarantee, and top-notch seeds.
Shipping Cost
Shipping costs anywhere from 12 euros to 20 euros depending on what country you live in and what shipping option, express or standard, you choose.
Compared to other seed banks' shipping charges, these prices are fairly inexpensive.
You can also buy stealth shipping for 5 euros to make your package especially discreet.
Shipping Times
Orders begin the shipping process within 24-48 hours of Fast Buds receiving payment.
How long your shipping takes to get to you will depend on what shipping option you choose and what country you reside in.
Standard delivery takes between 5 – 15 working days.
UPS Express Shipping takes between 3 – 5 working days
Standard delivery from Chile takes between 15 – 20 working days
Of course, with COVID-19, and the resultant shipping delays across the globe, shipping could take much longer than the estimates above project.
Fast Buds Seeds Review
With quality auto-flowering seeds, excellent customer service, numerous payment options, and an easy-to-use, informative website Fast Buds Seeds has a lot going for it, especially considering that it's only been in operation for 10 years.
My review of Fast Buds Seeds is overwhelmingly positive. The main drawback of this seed bank is that they don't ship to America or Canada, and in turn are missing out on a whole market of growers.
Of course, them trying to overcome that drawback by outsourcing to distributors who can ship to America is an admirable way to get around the problem.
Before long, I think Fast Buds will take its place as one of the best seed banks in the world.