Sweet Seeds Review: It's hard to find deals sweeter than Sweet Seeds, which offers award-winning strains for affordable prices. However, the lack of shipping options, customer reviews, and germination rate guarantee may dissuade some customers.
Are there better seed banks to use?

In my opinion, yes. If you'd rather buy from a seed bank that has fast shipping to the USA, and offers regular promotions, then ILGM or Weed Seeds Express are the the seed banks I use most regularly.
Continue reading this Sweet Seeds review to discover the pros and cons of ordering from them, and to see how they stack up against the best seed banks to order from.
Sweet Seeds Pros
Award-Winning Strains
One of the Best Seed Banks in Spain
81 Unique Strains
Strains with Ultra-Fast Flowering Times
Affordable Prices
Sweet Seeds Cons
No Germination Rate Guarantee
Murky History
Lack of Discrete Payment Options
Lack of Discounts and Promotions
Only Ships Within Europe
Are There Better Seed Banks To Use?
Let's take a quick look at how Sweet Seeds compares to the many other seed banks I've reviewed
Best Customer Service

Best Customer Service

4.7/5

#1. ILGM

Awesome Customer Service
100% Germination Guarantee
Fast Shipping To USA (4 days)
FREE Shipping
Guaranteed Delivery
Don't ship to Canada or the UK

4.7/5

New Seed Bank

New Seed Bank

4.6/5

#2. Weed Seeds Express

Fast US Shipping (5-15 days)
90% Germination Guarantee
Excellent Customer Service
Low Prices
Regular Promotions
New Seed Bank

4.6/5

Best Seed Prices

Best Seed Prices

4.5/5

#3. Seedsman

Best seed prices & promotions
HUGE strain selection
Worldwide Shipping
Limited germination guarantee
Free seeds
Slow US & Canada Shipping
Average customer service

4.5/5

Best IN UK

Best IN UK

4.4/5

#4. MSNL

Fast US & Canada Shipping
Low priced seeds
Free seeds with every order
Decent customer service
Good promotions
No germination guarantee

4.4/5

Best In Canada

Best In Canada

4.3/5

#5. Crop King Seeds

Best Candian Seed Bank
Decent customer service
Fast Shipping To Canada (2 days)
80% Germination Guarantee
Expensive seeds
Not many promos or discounts

4.3/5

4.2/5

#6. Paradise Seeds

95% germination Guarantee
Strong Reputation
Responsive customer service
25 Cannabis Cups Since 1999
Don't Ship To The US
Limited Strain Selection

4.2/5

4/5

#7. Herbies Seeds

70% Germination Guarantee
Fast Shipping To US & UK
Large Strain Selection
Slow Customer Support
No Cash Payments

4/5

Autos Only

Autos Only

3.9/5

#8. Fast Buds

98% germination Guarantee
Great For Autoflower Strains
Good customer service
Affordable Autos
Don't Ship To US or Canada
Only Stock Autoflower Strains

3.9/5

3.9/5

#9. Gorilla Seeds

Large strain selection
Good reviews from customers
Worldwide shipping
No germination guarantee

3.9/5

3.9/5

#10. Attitude Seeds

Large strain selection
Good reputation
Worldwide shipping
Low cost seeds
No germination guarantee

3.9/5

3.8/5

#11. Sensi Seeds

Famous reputation in Europe
Large selection of strains
Don't ship to US or Canada
No germination guarantee
Can't pay with Bitcoin

3.8/5

3.8/5

#12. MJ Seeds Canada

Fast Canada Shipping
80% Germination Guarantee
Lots of Promotions
Expensive Shipping
Lack of Reviews

3.8/5

3.7/5

#13. Sensible Seeds

Over 3000 Strains
Good Customer Service
Affordable Seeds
Price Match Guarantee
Source Seeds from Other Banks and Breeders
No Germination Guarantee

3.7/5

3.7/5

#14. Sannies Seeds

High-Quality Strain Selection
Fast Shipping
Good Customer Service
Few Customer Reviews
Can't Pay with Credit Card
No Germination Guarantee

3.7/5

3.6/5

#15. Growers Choice

90% Germination Guarantee
competitive seed prices
Fast Shipping to US & Canada
Limited payment options
Poor customer service

3.6/5

3.5/5

#16. Greenhouse Seeds

Good reputation with customers
Low cost seeds
Limited payment options
Don't ship to the US
No Germination guarantee

3.5/5

3.4/5

#17. Blimburn Seeds

Low prices
Decent return policy
Dos Not Ship To US
No regular promotions
Limited Payment Options

3.4/5

3.4/5

#18. Serious Seeds

Award-Winning Seeds
Loyal Fan Following
Germination Guarantee
Not many promotions
Don't Ship To USA, Australia or Germany
Expensive

3.4/5

3.4/5

#19. AMS

Worldwide shipping
Germination guarantee
Not many promotions
Expensive seeds
Slow US & Canada Shipping

3.4/5

3.3/5

#20. Neptune Seed Bank

Over 100 Unique strains
1,929 Seed Options
Affordable Seeds
Poorly Designed Website
No Germination Rate Guarantee
Lack of Customer Reviews

3.3/5

3.3/5

#21. Attitude Seed Bank

Largely Positive Reputation
Provides Some of the Top Strains in the World
Thousands of Seeds
No Germination Guarantee

3.3/5

3.2/5

#22. Vancouver Seed Bank

Recognized as One of Canada's Best Seed Banks
Over 200 Strains
Potent, High-Quality Strains
Lack of Customer Reviews
Lack of Discounts and Promotions
Lack of Payment Methods

3.2/5

3.1/5

#23. BC Bud Depot

35+ Cannabis Awards
90% Germination Rate Guarantee
515+ High-Quality Strains to Choose Frome
Few Customer Reviews
Extremely Expensive
Lack of Promotions

3.1/5

3.1/5

#24. Highgrade Seeds

Top-Notch Strains
Worldwide Shipping
Lack of Reviews
No Germination Guarantee
Lack of Payment Options

3.1/5

3/5

#25. Rhino Seeds

Price Match Guarantee
Lack of Reviews Online
No Germination Rate Guarantee
Slow International Shipping

3/5

3/5

#26. i49 Seed Bank

Discrete, Affordable Shipping in the US
Selection of over 400 Seeds
80% Germination Guarantee
Unhelpful Customer Service Department
Negative Reviews on Seed's Quality
Expensive Prices

3/5

2.9/5

#27. CannabisSeeds.com

Very Cheap Prices
47 Top-Notch Strains
Lack of Reviews
Low Germination Rate
Not many payment options

2.9/5

2.9/5

#28. True North

Large strain selection
Cheap seeds & good promotions
Poor customer service
Many negative customer reviews
No germination guarantee

2.9/5

2.8/5

#29. Expert Seeds

High-Quality Strains
31+ Quality Strains to Choose From
Easy-to-Navigate Website
Few Reviews
Complaints About Seeds Not Germinating
No Germination Guarantee

2.8/5

2.8/5

#30. GTA Seed Bank

Top-Notch Quality Strains
750+ Strain Varieties
Worldwide Shipping
Awful Website
No Germination Guarantee
Limited payment Options

2.8/5

2.8/5

#31. Pacific Seed Bank

FREE Stealth Shipping
Bad Customer Service
No Delivery Guarantee
Few Discounts and Deals

2.8/5

2.8/5

#32. Dinafem Seeds

Security Certificate
First Spanish Seed Bank to Specialize in Feminized Seeds
Award-Winning Strains
Currently in Legal Trouble
Little to No Promotions or Discounts
Does Not Ship to America

2.8/5

2.7/5

#33. Elev8 Seeds

Good customer service
Lack of Customer Reviews
No Germination Guarantee
Expensive Seeds

2.7/5

1.9/5

#34. Dutch Seeds

Many reports of seeds not delivered
Poor germination rates
No germination guarantee
Bad customer service

1.9/5

1.2/5

#35. Australian Seed Bank

Autoflowering and Feminized Seeds
Average to Affordable Prices
Quality Strain Offerings
Lack of Customer Reviews
No Verification
Lack of Reputation

1.2/5

0/5

#36. BC Seeds

0/5
Is Sweet Seeds Safe?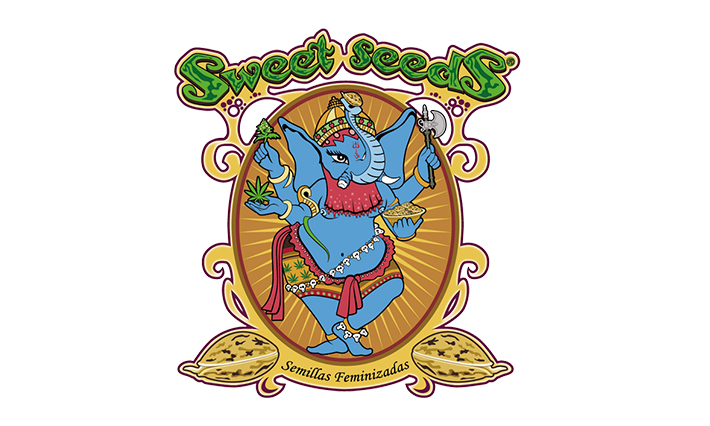 Yes, Sweet Seeds is an award-winning, verified seed bank! We definitely know they are the real deal, what's less certain is the quality of their products because they have received mixed reviews online.
Sweet Seeds has a low rating on TrustPilot of 2.4 / 5 stars from 18 reviews.
Some reviews were positive, raving about the strain offerings at Sweet Seeds, while others said that the seeds they received from Sweet Seeds were low quality and did not germinate.
On Rollitup, a marijuana forum, Sweet Seeds received mostly positive reviews from people who had grown their seeds and loved their strains.
Also, Sweet Seeds is also listed as "green" on SeedFinder, which means the website can absolutely recommend them.
Basically, you are taking a bit of a risk when you buy from Sweet Seeds, but it does seem like a lot of people have had positive experiences with their products.
If you want to buy from a seed bank that has been verified as high-quality from reviews, check out MSNL.
They have over 3,200 reviews on Trustpilot, with an incredible overall score of 4.2 /5 stars.
Reputation & History
Earning a reputation for itself through countless award wins over the years, Sweet Seeds is regarded as one of the best seed banks based in Spain.
They are extremely selective about which unique strains they welcome into their catalog.
Their goal is to offer high-quality seeds at low, affordable prices.
They ensure that all of their seeds are easy to successfully grow, so they can cater to customers of all growing experience levels.
While Sweet Seeds has built up quite the reputation for itself, its full history is a little murky.
If it makes you nervous to buy from a seed bank that's not fully transparent about its history, then check out banks like Paradise Seeds and I Love Growing Marijuana which are fully transparent.
Seed Selection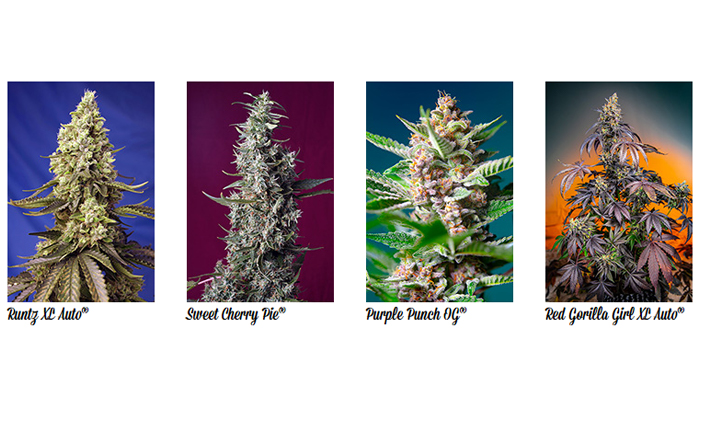 There's a strain for everyone at Sweet Seeds!
Sweet Seeds has 11 strains in the Red Family, 27 Autoflowering strains, 22 Photoperiod Dependent strains, 12 F1 Fast Version strains, and 9 CBD strains.
In total, they offer 81 strains, which is a fairly decent amount. You can check out detailed descriptions of their strain offerings in this catalog.
If you want even more options than 81 strains, check out a seed superstore like Seedsman which offers thousands of strain options for affordable prices.
Red Family Strains
This family of strains grows beautiful buds with a reddish, purple, and sometimes even bluish tone to them when they achieve maturity.
This coloration in large part is due to the abundance of anthocyanins in these plant's vegetal cells.
This is a good thing because anthocyanins have pharmacological and therapeutic properties like being antioxidants, anti-allergic, antibiotic, anti-inflammatory, neuroprotective, and so on.
Not to mention, these buds look really cool.
F1 Fast Version Strains
F1 Fast Version strains are some of the most popular offerings in Sweet Seeds' catalog.
These strains have an ultra-fast flowering time due to their autoflowering genetics.
If grown indoors, in only 6-7 weeks these plants can be harvested.
If you grow them outdoors, they can be ready to be harvested in as little as 5-6 weeks.
Photoperiod-Dependent Strains
Photoperiod dependent strains have exquisite genetics that enable extraordinary levels of quality in mature plants.
The well-defined taste and aroma of these plants is complemented by their impressive potencies.
Seed Quality
Sweet Seeds has award-winning strains, which they boast are of the utmost quality, with high feminization rates over 99%, and germination rates over 95%.
Unfortunately, although they say their germination rate is high, Sweet Seeds offers no germination rate guarantee.
This means that your purchase from them is not insured.
If your seeds don't germinate, that's just money wasted.
If you want to buy from a seed bank with an impressive germination rate guarantee, which you should, then check out the seed bank with the best germination rate guarantee in the industry, I Love Growing Marijuana.
You can't beat their 100% germination rate guarantee, which they are able to offer because they have such high-quality seeds and give free seeds with every order.
Award-Winning
Sweet Seeds has won countless awards for their impressive strains. Below are a dozen of their most notable wins.
Top 15 Worlds Best Strains – Dolce Vita Online – Green Poison F1 Fast Version® – 2019
Top 10 Strains – High Times Magazine – Ice Cool CBD® – 2019
1º Prize – Best Indica – Spannabis Champions Cup – Crystal Candy® – 2017
1º Prize – Best Sativa – VI Copa Cannábica Expogrow – San Fernando Lemon Kush® – 2017
1º Prize – "Auto of the Year" – Soft Secrets – Big Devil® Family – 2014
1º Prize – Autoflowering – III Copa Cannábica Expogrow – Big Devil XL Auto® – 2014
1º Prize – "Girl of the Year"- Soft Secrets – Cream Caramel® – 2011
1º Prize – Outdoor – Cannabis Champions Cup – Cream Caramel® – 2009
1º Prize – Interior Bio – Cannabis Champions Cup – S.A.D. Sweet Afgani Delicious S1® – 2009
Best Seed Bank – Spannabis Sur 2013
Best Seed Bank – Spannabis 2008
Best Seed Bank – Expocannabis 2007
Seed Prices
Despite the impressive quality of their strains, Sweet Seeds has low to moderate prices.
You can see how their prices stack up against some of the prices of the most recognized and best seed banks in the industry below.
Bruce Banner Autoflower Price Comparison
As you can see from this price comparison, Sweet Seeds has really low prices.
The only bank with lower prices in this comparison was Seedsman, but that makes sense considering that they are a seed superstore, and are known in the industry for their unbelievably affordable prices.
Not to mention, Sweet Seeds offers 2 free seeds when you buy 5 Bruce Banner Autoflowering seeds.
That means their per seed price is $7.22 which is actually lower than Seedsman's, which is $7.84.
It's a good thing that Sweet Seeds' prices are low, because other than offering some free seeds with orders, they really don't have a lot of discounts or promotions.
Payment Methods
Sweet Seeds offers a variety of payment methods.
Some of the payment methods they accept include:
Credit Card
Debit Card
Bank Transfer
Cash
Viabill
You can pay with credit card or debit card if you want a convenient payment method, or cash if you want to pay in a discrete way.
Unfortunately, they only accept cash orders from within Spain, so there is a lack of discrete payment options for international orders.
It's disappointing they don't accept cryptocurrency like Bitcoin since that's an option that's both convenient and discrete.
Sweet Seeds Customer Service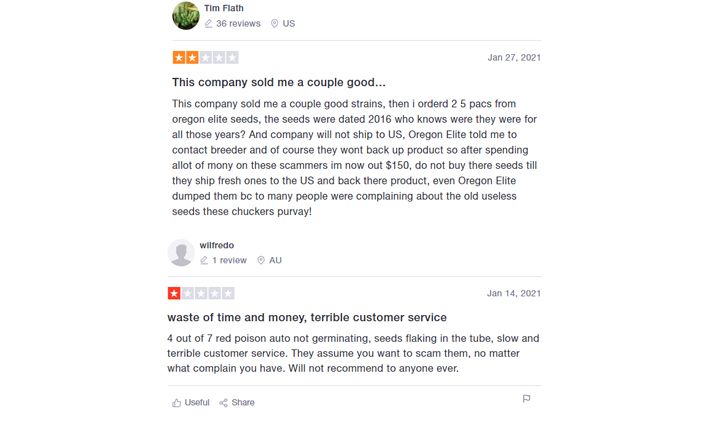 Not a lot is known about the quality of Sweet Seeds customer service department.
They do give you numerous ways to access them including emailing them, calling them, or using their Contact Form.
They promise to get back to you during their business hours which are 9:00-14:00 / 16:00-18:00 from Monday to Friday.
The seed bank that sets the industry standard for great customer service is I Love Growing Marijuana.
Their renowned customer service department offers quick, helpful replies to all inquiries.
Website Design
Sweet Seeds has a very cleanly designed website.
Using it, you can easily browse strains, filtering them to find the perfect one for you.
They also have a catalog with detailed descriptions of their seeds which is very helpful.
The one off thing about their website is that it's hard to find information about the company or order process on it.
Those details aren't available until you click "Buy Seeds."
Shipping
Sweet Seeds delivers to Spain, Austria, Belgium, Denmark, Slovakia, Slovenia, Finland, France, Greece, Holland, Ireland, Italy, Poland, Czech Republic, Sweden in Europe.
If you live outside Europe, you are out of luck, however, you can try a seed bank that delivers internationally like MSNL.
Sweet Seeds provides stealth shipping with each order, using discreet packaging without any company identification.
Shipping Options
Shipping costs range from 6 euros to 100 euros within Spain, 6 euros to 150 euros in Canarias, and 10 euros to 150 euros in Europe.
If the high side of those price ranges makes you nervous, don't worry. Price is dependent on weight, and luckily, seeds don't weigh that much.
Sweet Seeds Review
Sweet Seeds seems like a sweet deal, offering award-winning strains for affordable prices.
However, their lack of reviews, lack of shipping options, and lack of a germination rate guarantee keep them from being ranked as one of the best seed banks.